Labor Day is just around the corner! There are plenty of exciting events happening in Boca Raton over Labor Day weekend, from bourbon tastings to stand-up comedy, and prix fixe dinners to live jazz performances. While Labor Day marks the unofficial end of summer, we live in an area with a summertime vibe all year long! But these events will ensure you spend your extended weekend doing something fun and exciting. Mark your calendar with one or two of these Labor Day weekend events in Boca Raton.
Boca Raton Resort & Club is the place to be this Labor Day weekend. They have a lengthy list of events planned all weekend long — each with a special Nashville twist! The resort has partnered with DMI to offer exclusive and intimate access to Grammy-winning singers and songwriters, a tasty Smokes, Brews & BBQ event, exclusive trunk shows, children's activities, and more.
Bourbon Social
Friday, August 31 at 6:30 p.m.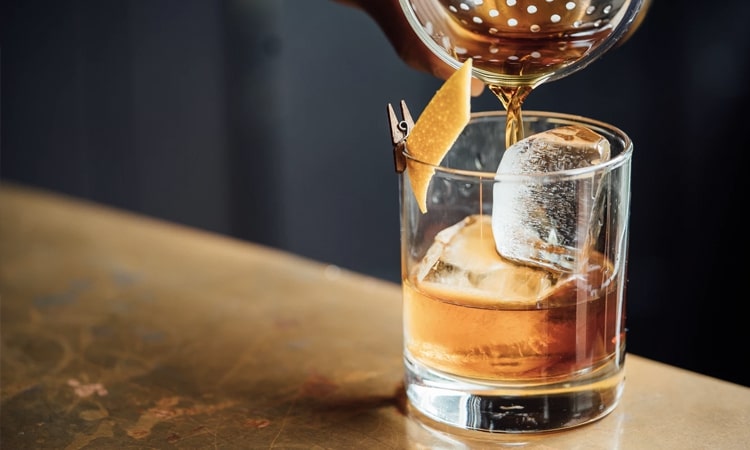 This bourbon-centric social is part of the resort's exclusive dinner pairing series. Sample award-winning bourbon curated by the talented beverage director and hear renditions of your favorite country hits performed by the person who wrote them. That's right — get a chance to mingle with legendary Nashville songwriters, including Lee Thomas Miller, Wendell Mobley, and Trea Landon.
How I Wrote That Song
Friday, August 31 at 7:30 p.m.
This is another must-do for country music fans! How I Wrote That Song offers a behind-the-scenes look with chart-topping singer-songwriters as they perform and share the fascinating stories behind their biggest hits. Hear from veterans like Liz Rose, Bob DiPiero, William Michael Morgan, Phil Barton, Aaron Ratiere and Tim Nichols.
Songs at Sea
Saturday, September 1 at 3:30 p.m
Hop on board an end-of-summer sunset cruise at the Boca Raton Resort Marina. From a beautiful catamaran, attendees will experience an intimate performance from some of Nashville's premiere songwriters, including Emily Weisband and Parker McCollum. This sunset cruise offers an idyllic setting for enjoying live music!
Smokes, Brews & BBQ
Saturday, September 1 at 6:30 p.m.
This laid-back event will feature tantalizing barbecue food, hand-rolled cigars, local beer tasting flights and more. Kick back with a cold brew and experience the ultimate taste of summer alongside Nashville Songwriter Hall of Fame member, Bob DiPiero ("Southern Voice" by Tim McGraw and "Blue Clear Sky" by George Strait), Corey Crowder and Randy Montana.
End of Summer Celebration & LobsterBash
Sunday, September 2 | Dinner at 6:30 p.m. + Show at 8 p.m.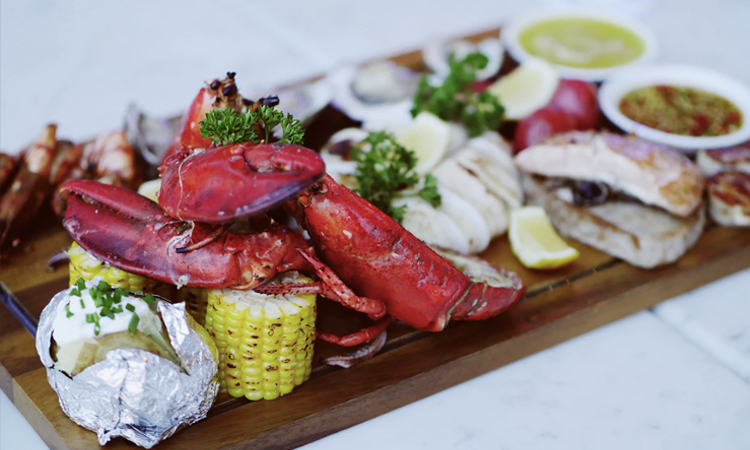 Wrap up this exciting lineup of events at Boca Raton Resort & Club with the End of Summer Celebration and LobsterBash! The all-you-can-eat lobster dinner starts at 6:30 p.m. and will be followed by a concert celebrating the end of summer with country music stars Rodney Atkins and RaeLynn. Combining the fresh seafood of South Florida with the renowned country music of Nashville, this unique event should not be missed.
Saturday, September 1 at 8 p.m. | Doors Open at 7 p.m.
Head to Mizner Park Comedy Club for an entertaining performance from D.J. Demers, a talented stand-up comedian who has appeared on America's Got Talent, Conan (twice!), and was the winner of the 2014 Homegrown Comics Competition at the prestigious Just For Laughs festival in Montreal. His debut stand-up album, [Indistinct Chatter], was released in 2017 to great acclaim. Laugh alongside this hilarious comedian on Saturday, September 1 at this renowned comedy club. Tickets are $20 for general admission, $30 for premium and $160 for a VIP table. Beer, wine, soft drinks, snacks, and candy will be available for purchase, but it is advised that you enjoy a full dinner at any of the many Mizner Park restaurants before the show.
Weekend Shows at the Funky Biscuit
The Funky Biscuit is a lively music venue hosting an array of both local and national talent, playing everything from rock to reggae. There are three exciting shows happening on Labor Day weekend at the Funky Biscuit! Take a look at the lineup.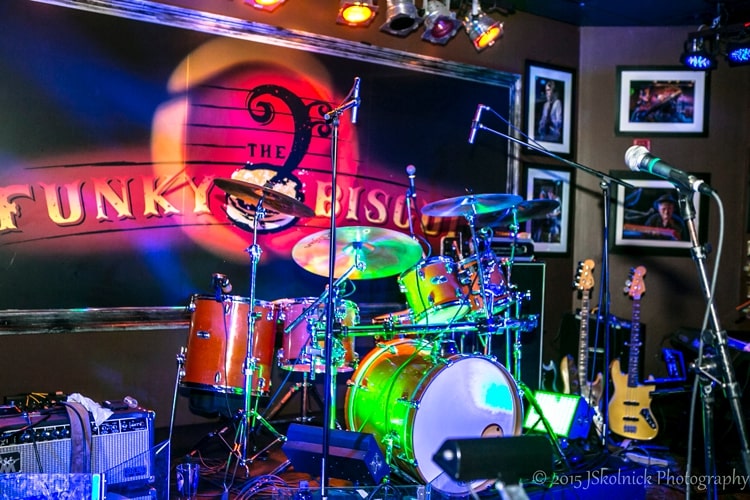 Photo Courtesy of J Skolnick Photography
Friday, August 31 at 9 p.m. | Doors Open at 5 p.m.
Witness two incredible musicians come together in an intimate setting at An Evening With Anders Osborne and Mike Zito. The emotional, soulful vocals and piercing, expert guitar work makes New Orleans' Anders Osborne a true musical treasure. With a number of accolades in the music world, including Entertainer of the Year by Gambit Weekly and Crescent City's Best Guitarist for three consecutive years by OffBeat, Osborne puts on a performance that should not be missed. He will be accompanied by Mike Zito, a South St. Louis native with a lengthy list of accomplishments, including 12 albums, founding supergroup Royal Southern Brotherhood and The Wheel, producing albums for talented artists, and much more.
Saturday, September 1 at 8 p.m. | Doors Open at 5 p.m.
Get groovy on Saturday with an incredible performance from saxophonist Elan Trotman, a jazz artist who has quickly emerged as one of the genre's most thrilling and emotive performers. He continues to evolve and push boundaries as a composer, performer, teacher and recording artist. Trotman's playing is inspired by legends like Grover Washington, Jr., Kirk Whalum, and Najee, but he certainly displays his own style and unique tone.
Monday, September 3 at 8 p.m. | Doors Open at 5 p.m.
Experience a repertoire of musical wonder at Biscuit Jam with Mark Telesca, Richie Schmidt & the Funky Biscuit All-Stars, featuring Frank Bang and The Cook County Kings. This collection of talented musicians will bring an array of musical genres, with an emphasis on blues music. The main headliner of this music-filled evening is Mark Telesca, a talented songwriter, singer, guitarist, and bassist who studied music at Florida Atlantic University and currently lives in West Palm Beach.
September 1–30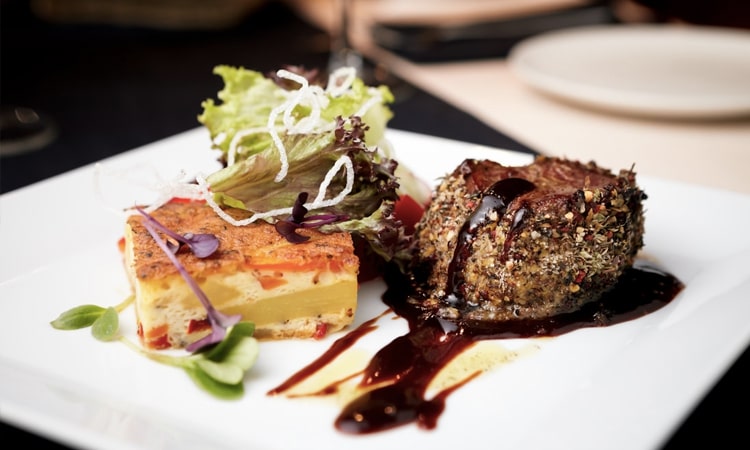 Photo courtesy of Boca Restaurant Month
Starting on Saturday, kick-off Boca Restaurant Month, an exciting foodie event lasting throughout the month of September! The month-long event aims to promote Boca Raton's incredible array of culinary experiences, featuring a mixture of new and repeat restaurants from last year's inaugural restaurant month. Participating restaurants will feature a three-course prix fixe dinner menu priced between $36 and $40, not including tax or gratuity. This is the perfect opportunity to sample some of Boca's finest dining establishments presenting their finest dishes at a reasonable price. Check out nine of our favorite must-visit restaurants participating in Boca Restaurant Month!
Happy Labor Day!
What events are you attending over the extended weekend? Let us know in the comments below!