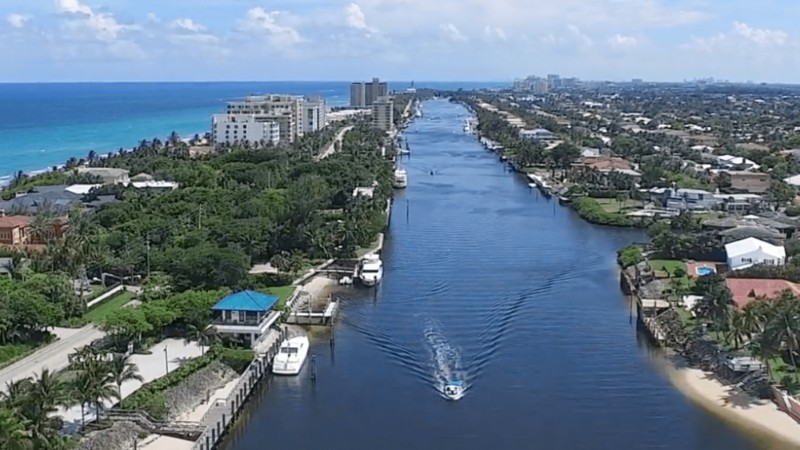 Our estate agents invite you to explore luxury living in Lighthouse Point. Just north of Pompano Beach, Lighthouse Point takes its name from the picturesque Hillsboro Inlet Lighthouse. Located within a short distance to the center of Pompano Beach, as well as only a quick drive away from Fort Lauderdale and Palm Beach, Lighthouse Point offers exceptional coastal living without the hustle and bustle of its metropolitan neighbors.
It is no wonder many people from all over the world choose this area as their South Florida retreat. Learn about some of the current listings perfect for luxury living in Lighthouse Point.
2353 NE 26th Street, Lighthouse Point, FL 33064 | Listed by Kevin Kreutzfeld
Breathe in serenity at this zen-like LEED Certified Deepwater estate. A modern four-bedroom, four-bathroom single-level home, this peaceful light-filled floor plan combines environmentally-conscious construction with contemporary architectural designs. Inside, limestone floors and a custom kitchen with luxe appliances invite you to entertain for hours. Outside, a 42′ lap pool encourages you to relax and enjoy the sunshine. With a full-service yacht dock and 100'± of water frontage, easy access to the ocean awaits.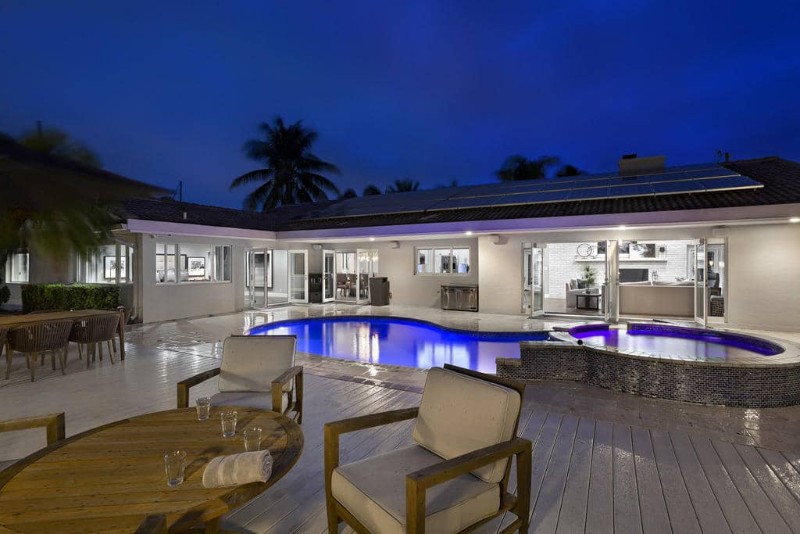 2500 NE 44th Street, Lighthouse Point, FL 33064 | Listed by Kevin Kreutzfeld
Set beautifully on the Canale Della Chiesa and North Grand Canal, this roomy 3 bedroom retreat has been masterfully reimagined with a mid-century design. Luxurious features adorn the interior including a Chicago brick fireplace, modern chef's kitchen, custom-built television display wall. An outdoor oasis sits just outside of the living room's French doors, offering a luminous pool with spillover spa, manicured yard, and spacious patio. Perfectly suited for single owners or couples with the occasional house guest, this gorgeous 2,700 square-foot waterfront home was designed for outdoor entertaining and laidback relaxation.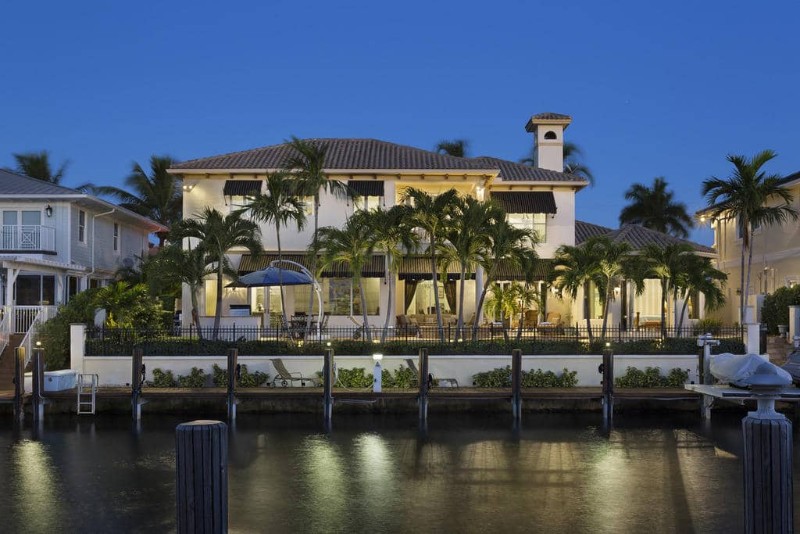 3731 NE 31st Avenue, Lighthouse Point, FL 33064 | Listed by Kevin Kreutzfeld
Enjoy waterfront living as it was meant to be within this glamourous modern Mediterranean estate. Recently renovated, five bedrooms and five full and 1 partial bathrooms leave enough space to provide overnight guests and long-term visitors with plenty of privacy. Upgrades abound with two high-efficiency water heaters, wireless-controlled systems, and three-zone air conditioning among the many updates throughout the estate. A luxurious master bathroom with walk-in closets, a jetted tub, and dual vanity is almost as impressive as the spacious grand master suite itself. Upstairs, a cozy loft overlooks the waterway and two bedrooms boast a treetop balcony overlooking the pool. With a saltwater pool and yacht dock, residents can stroll into a lush paradise right from their bedroom.
These stunning properties won't stay listed for long! Contact us today to schedule a tour of our Lighthouse Point luxury homes for sale.