A luxury residence should be as unique as the people who live there. Designer interior finishes can turn any space into a one-of-a-kind paradise.
Our estate agents represent estates with some of the most distinctive interior design elements. From eye-catching wall paneling to dramatic columns and archways, the following five estates include designer finishes you will never forget.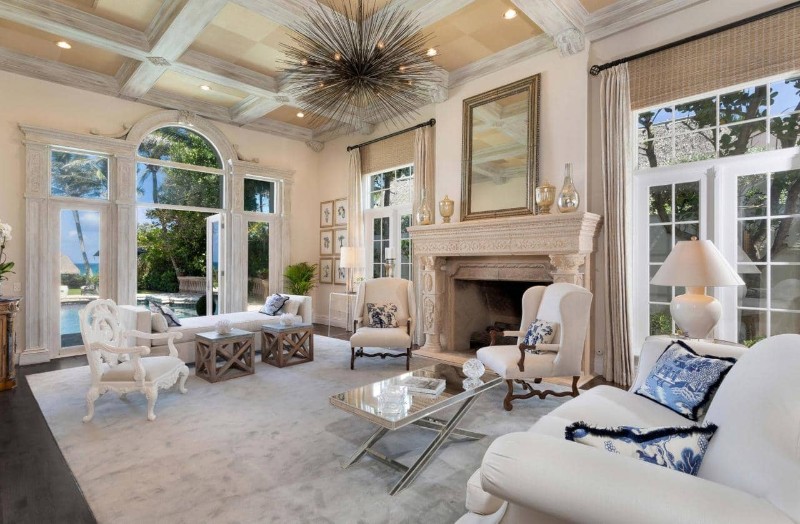 2367 S Ocean Boulevard, Highland Beach, FL 33487 | Listed by D'Angelo | Liguori
Designed by Marc Michaels, this contemporary Italian-style compound incorporates luxurious white marble in fixtures ranging from countertops to stately Roman-style columns. Hardwood detailing is also prevalent, including stairs, paneling, and other accents.
This combination of pale lustrous stone and warm inviting wood sets the stage for a sophisticated yet relaxed lifestyle on the shores of the Atlantic Ocean. Airy open archways and delicate coffered ceilings complete the refined look of this 18,000± square foot property.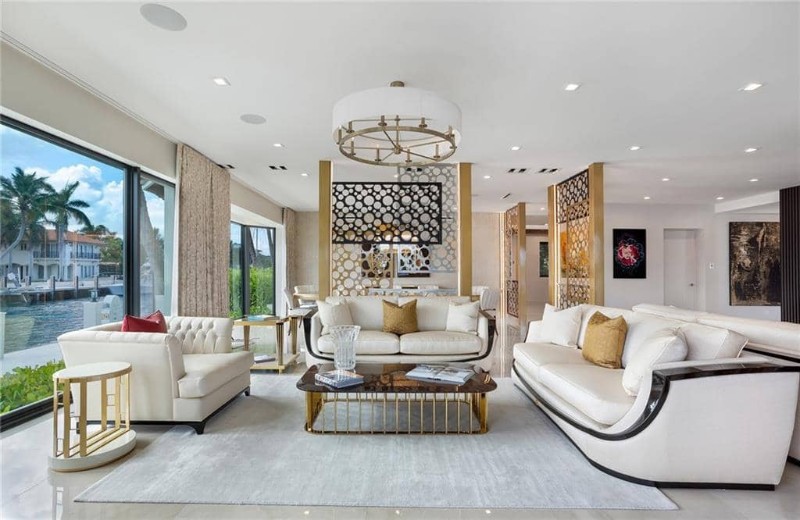 529 Bontona Ave, Fort Lauderdale, FL 33301 | Listed by Matthew Bertanzetti and Kevin Kreutzfeld
Nestled in the coveted Las Olas yachting community, the luxury of this waterfront estate is clear from the moment you open its custom 10-foot cypress entryway double doors. Vast expanses of marble flooring and quartzite walls create a glamorous shimmering effect. The two-story grand foyer is crowned with floor-to-ceiling arched windows that offer a stunning view of the Intracoastal Waterway.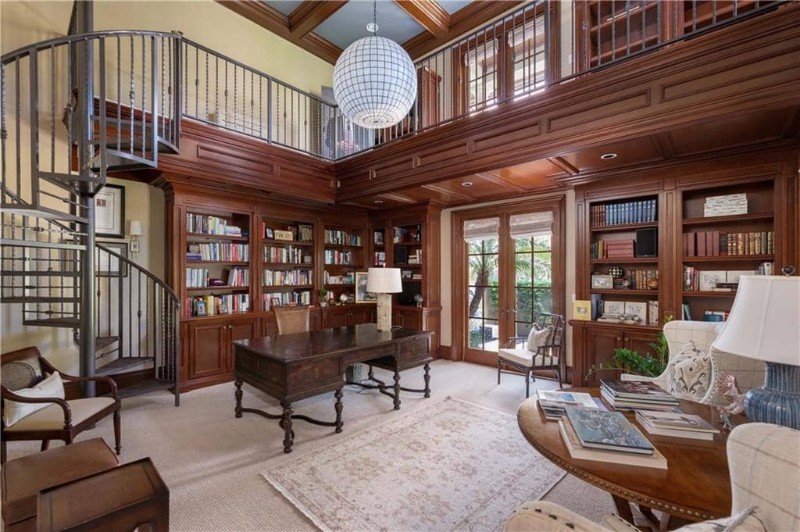 10 Ocean Lane, Vero Beach, FL 32963 | Listed by O'Dare Boga Group
This Vero Beach compound was drafted by architect Gregory Anderson and decorated by Deborah Leamann Interiors. This property showcases the unique beauty of custom architectural millwork.
Thick mahogany paneling and cabinetry adorn much of the first floor, including the library and study, the clubroom, the living room, and even the main hallway. As a result, the space exudes a serious and scholarly atmosphere.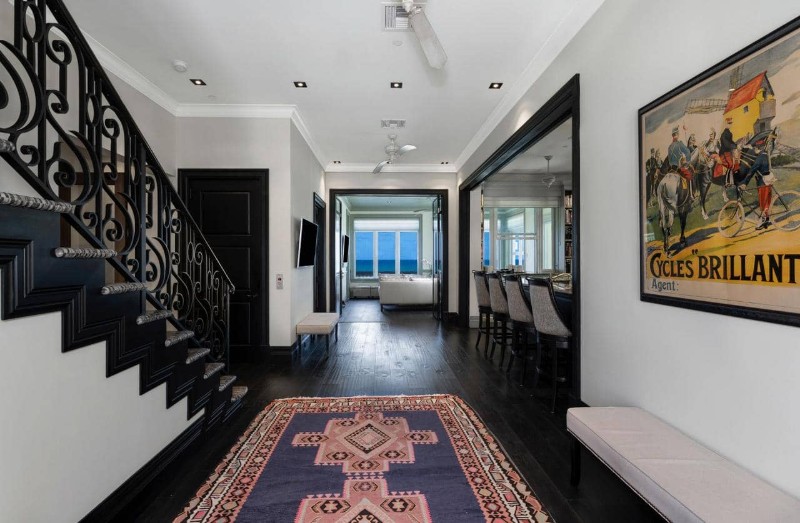 701 N Ocean Boulevard, Delray Beach, FL 33483 | Listed by Pascal (Pat) Liguori
This beachside estate residence provides a fascinating mix of conventional and contemporary design stylings. The estate incorporates touches like granite countertops and grand fireplaces for an austerely sophisticated look, but it is its beautiful dark wood accents that truly set it apart. This material was used for the property's door and window frames and wainscoting as well as some of its flooring and cabinetry. Its stark, clean lines and subtle shine lend a bold modern touch to this seaside paradise.
709 Idlewyld Dr, Fort Lauderdale, FL 33301 | Listed by Kevin Kreutzfeld
A towering presence on the shores of the Bahia Mar basin marina, this Las Olas mega-mansion is just as breathtaking inside as it is outside. The two-story grand foyer leads into the equally impressive grand salon, where the glittering expanse of crème stone floors invites owners and guests alike to sit for a moment and enjoy the majesty of the space.
Studded with massive windows to let in plenty of light and topped with a wrought-iron balcony on the second level, this elegant room makes an unforgettable impression on those who visit it. Outside of this showstopping central area, French doors and arched windows line the walls of each room to let in more natural light throughout the entire building.
If any of these beautiful properties have caught your eye, why not arrange a viewing to see its remarkable interior in person? Contact us to schedule an appointment at your earliest convenience.