Our estate agents invite you to live a lavish lifestyle unlike any other in the ultraluxury condo division of Boca Raton. The stunning properties on the dreamy sun-kissed shores of South Florida will embrace you with exceptional style, a wealth of amenities, and spectacular views. Get acquainted with unparalleled luxury Oceanfront and Intracoastal living that's ready for immediate move-in.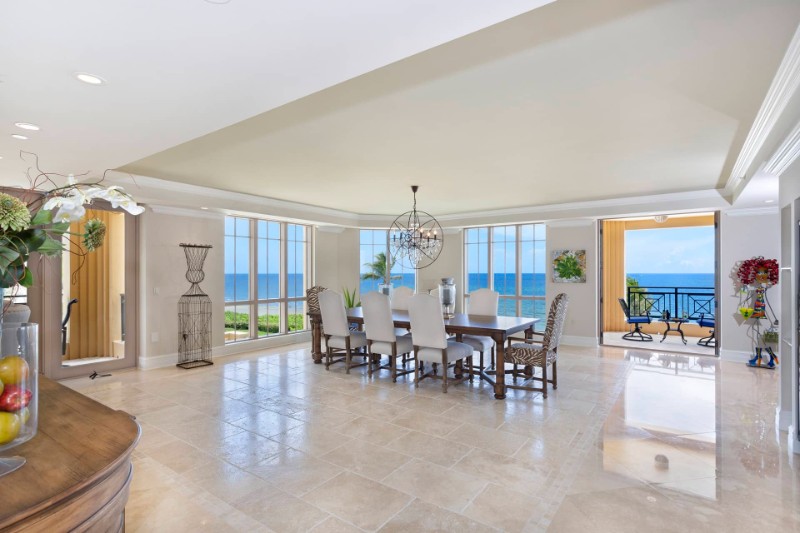 400 S. Ocean Blvd. R-16, Boca Raton, FL 33432 | Listed by Scot Karp
Inspired by the remarkable palaces of Europe, this sprawling half-floor unit lends just under 5,000 square feet of unrivaled livability. Custom marble flooring leads to an airy living room and gourmet kitchen, surrounded by four bedrooms and four full and one half bathrooms. A magnificent master suite is adorned with wood floors, dual baths, and dual custom-fitted walk-in closets. With views of the ocean and the Intracoastal, this exquisite residence cannot be missed!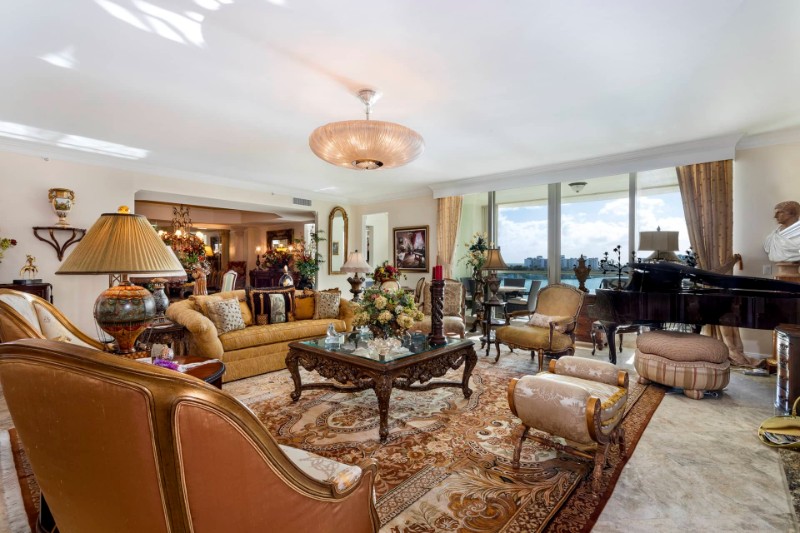 600 SE 5th Ave. S-708, Boca Raton, FL 33432 | Listed by Scot Karp
Enjoy a five-star resort experience in the prestigious Mizner Grand. This majestic corner residence is the definition of resort-style waterfront living, with an elegant columned dining room, waterfront master suite, and a walk-in wet bar. Views are never in short supply as full-height sliding glass doors offer visibility of Lake Boca from the living room while a sunset balcony with full city views rests just outside of the en-suite guest bedrooms. Recently upgraded to the highest level of convenience and class, this customized layout was built to please.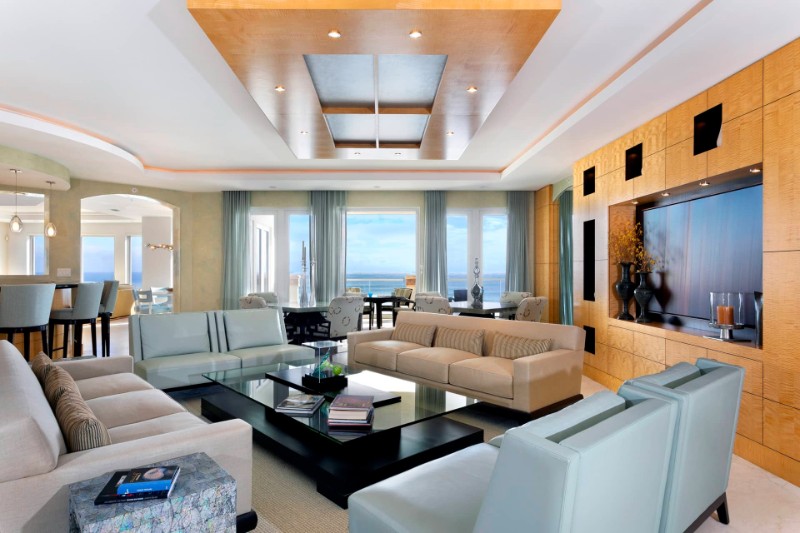 2070 N. Ocean Blvd., PH4, Boca Raton, FL 33431 | Listed by Scot Karp
A luxurious condo that offers an unmatched oceanfront experience awaits at the Athena. Crisp, clean details are woven into every inch of this almost 4,000 square foot oceanfront gem. In addition to an immaculately designed master suite, this floorplan also features an office, two guest bedrooms, a media room with custom built-ins, a gourmet kitchen, and a separate breakfast area with terrace access.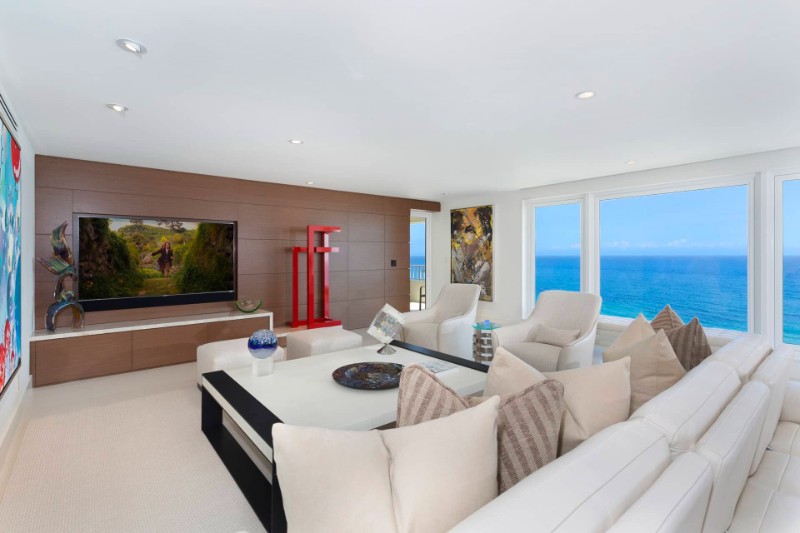 750 S. Ocean Blvd. 14-N, Boca Raton, FL 33432 | Listed by Scot Karp
The prized Magnificent Mile is home to this jaw-dropping custom-configured residence. Enhanced with smart home automation, a total reconstruction of this space has made it one of the most elaborate yet elegant units in Sabal Ridge. A luxe oceanfront master suite, two wardrobe rooms, a spa-like bath oasis, master chef kitchen, office/fitness room, and spacious great room give residents and guests alike the freedom to relax and enjoy being surrounded by sunrise-to-sunset, ocean-to-lake views. With only 31 residences and two on each floor, this highly-desirable unit in Boca's white-gloved boutique building is the epitome of luxurious South Florida living.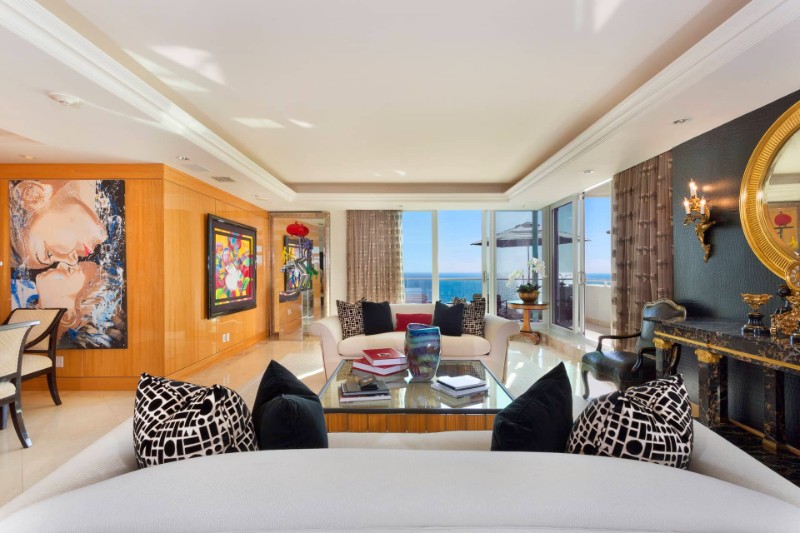 2494 S. Ocean Blvd. Unit C-9, Boca Raton, FL 33432 | Listed by Scot Karp
The livability of a grand estate home with the amenities of a world-class resort, this rare oceanfront triplex penthouse is absolutely breathtaking. Inside, the ninth floor's graceful marble-and-granite foyer flooring leads to an inviting living area with both formal and casual dining areas. On the floor above, a private theater room, library, and master suite cater to every whim. Relax outside on the private rooftop pool and waterfall spa or head to the beach to enjoy the private beach cabana.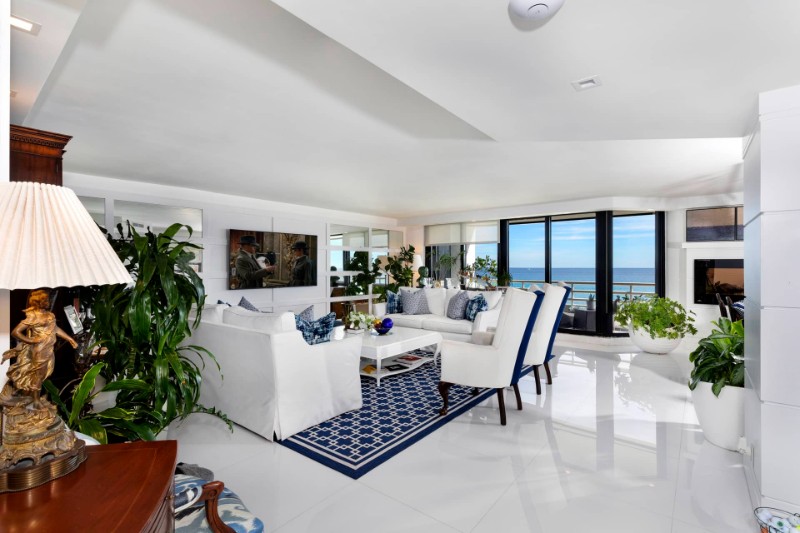 1400 S. Ocean Blvd. N-405, Boca Raton, FL 33432 | Listed by Scot Karp
Wake up on a permanent vacation in this remarkable unit within the Addison on the Ocean beachfront property. Completely remodeled and reimagined, three bedrooms and three bathrooms offer a costal-living vibe with ocean views, bright ambiance, and a breathable floorplan. An electric dining room fireplace, master bathroom steam shower, and marble-and-quartzite kitchen waterfall island are among the many designer finishes decorating this ultra-chic space.
Don't let your dreams of living on Ocean Boulevard drift into the sea! Contact us today to schedule a showing of these wonderful Boca Raton luxury homes for sale before they're taken off of the market.