Halloween is just around the corner! This year, Halloween falls in the middle of the week on a Tuesday, which might make trick-or-treating a bit more difficult for little ones. Thankfully, there are plenty of trick-or-treating events in the Fort Lauderdale area taking place on the weekend to make this beloved tradition more accessible for all.Get your costumes ready and mark your calendars for these festive (and treat-filled) events in and around Fort Lauderdale.
Trick-or-Treat on 2nd Street
Saturday, October 28 | Esplanade Park
The City of Fort Lauderdale has a lot of surprises in store the week before Halloween – from a Halloween party at Riverland Park on Wednesday, the 25th to Trick-or-Treat on 2nd Street at Esplanade Park on Saturday, the 28th. This free event will feature bounce houses, carnival games, face painting, treats, a kid and pet costume parade, and much more. Head to Esplanade Park from 1-5 p.m. to be a part of the festivities. Be sure to check out the full list of events!
Flamingo Gardens Harvest Festival
October 21, 22, 28 + 29 | Flamingo Gardens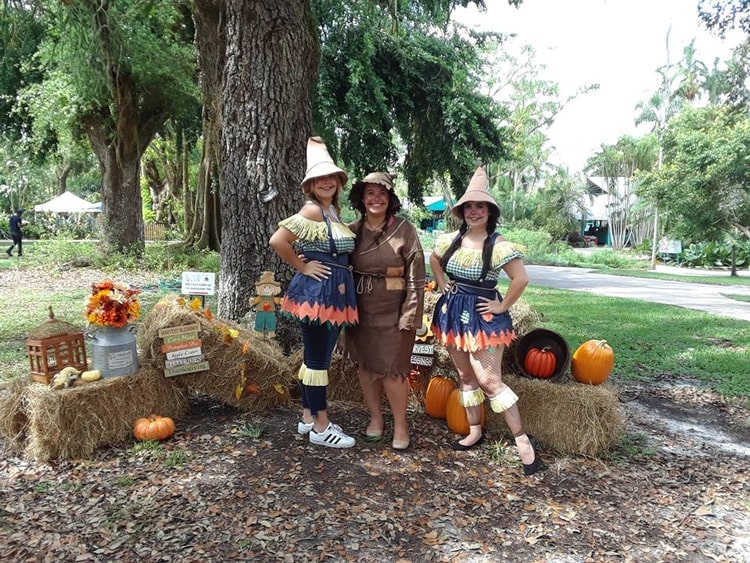 Photo Courtesy of Flamingo Gardens
Throughout the month of October, Flamingo Gardens is hosting their Harvest Festival each weekend with a different fall-focused theme. On the last two weekends, this 60-acre botanical garden and everglade wildlife sanctuary has so much in store for little ones. Superheroes Weekend is October 21 and 22; meet Ironman and other superhero character favorites, and participate in superhero games and contests! On October 28 and 29, enjoy Halloween Story Time Weekend, featuring story times, a haunted house, trick-or-treating, meet-and-greets with costumed friends, and more. Admission is $19.95 for those 12 and over, and $12.95 for kids ages 3-11. Admission is free for children under 2 and Flamingo Gardens members.
The Shops at Pembroke Gardens Trick-or-Treat
Saturday, October 21 | The Shops at Pembroke Gardens
Help the little ones get dressed up in their best costume and head to the mall for an action-packed trick-or-treating experience this Saturday, October 21 from 2-4 p.m. The Shops at Pembroke Gardens is hosting their annual trick-or-treat event, featuring kids arts and crafts, character selfie photo opportunities, and mall-wide trick-or-treating.
Friday, October 27 | Village Design Art Gallery
Join the ghosts, witches and goblins at the Village Design Art Gallery in Fort Lauderdale for a fun, festive and family-friendly night. Trick-or-treat at the shops along Breakers Avenue, and top off the night with a showing of "Nightmare Before Christmas" under the stars on the Village Design lawn.
Fall-o-Ween + Music on Main Street
Friday, October 27 | Oakland Park City Hall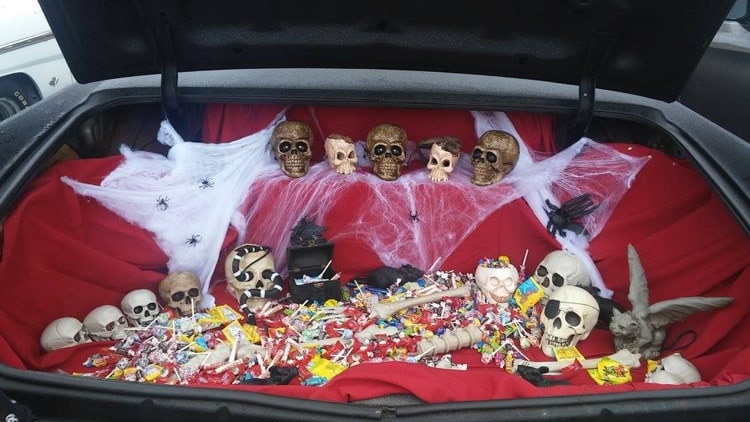 Photo Courtesy of Oakland Park
Head to Main Street near Oakland Park City Hall for a fun night of Halloween happenings, including live music, food trucks, trunk-or-treating, a costume contest, spooky crafts and more. Don't miss this free community event from 6-10 p.m. to kick off the weekend before Halloween!
Saturday, October 28 | Pines Recreation Center
Pines Recreation Center in Pembroke Pines is hosting Booville Halloween, featuring a costume contest, rides, a pumpkin patch, photo opportunities, trick-or-treat stations, moonlight movies, and other spooky and fun activities. Each child receives a passport to visit 20 trick-or-treat stations, some of which do not have candy to accommodate those with allergies, indicated by a teal pumpkin. Some stations provide gluten-free and peanut-free treats as well. $2 tickets go on sale at 4 p.m. on the day of the event, and are required for children 17 and under. The gates for Booville Halloween open at 6 p.m.
YelloWeen!
Saturday, October 28 | Yello! Creative Arts and Events Center
Yello! Creative Arts and Events Center invites ghouls and goblins of all ages to celebrate Halloween Yello-style. YelloWeen is a family-friendly event with plenty of entertainment, contests, prizes and fun activities. Stroll through a pumpkin patch, decorate your pumpkins, walk through a haunted trail, trick your treats in the Yello! Kitchen, get your face painted, compete in a costume contest, and more.
Not So Spooky Halloween
Tuesday, October 31 | Gulfstream Park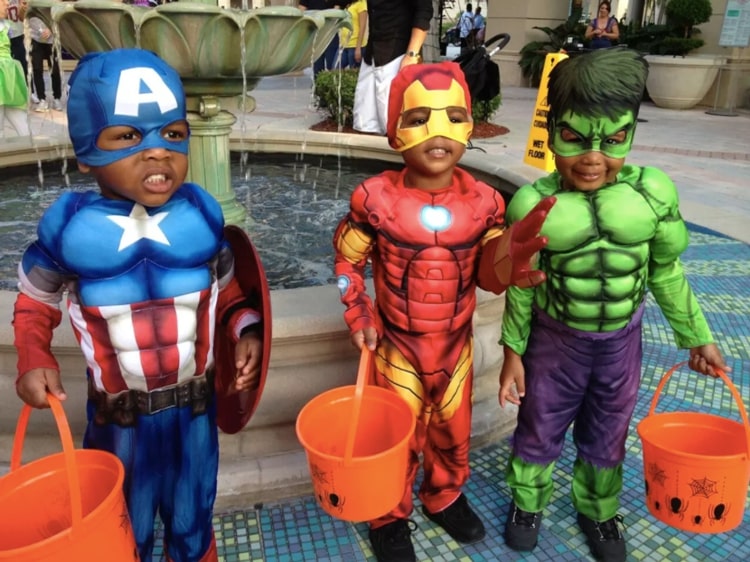 Photo Courtesy of Gulfstream Park
If you'd rather go trick-or-treating on Halloween night, Gulfstream Park is offering the ultimate one-stop destination! From 5-8 p.m., kids in costumes can trick-or-treat throughout the village at participating shops. Entertainment includes a DJ, face painter, photo booth, magic show and more. Plus, you can enjoy dinner at any of the many dining establishments at Gulfstream during the event!
Happy Halloween!
Which Halloween events will you be participating in this year?