You may have mastered the ABCs a long time ago, but let's revisit this elementary basic by exploring the alphabet of Boca Raton. Take a look at the many unique characteristics, landmarks, and hotspots that make this city so special — including parks, restaurants, resorts, museums and more! Learn about Addison Mizner, the history of IBM's personal computer, and renowned resort communities like The Sanctuary as we learn the ABCs with a Boca Raton twist.
A: Addison Mizner
Addison Mizner is the renowned architect responsible for designing the city of Boca Raton. His legendary Mediterranean Revival and Spanish Colonial Revival style buildings continue to inspire today's architecture. Mizner's exclusive hotel, once called the Cloister Inn when it was completed in 1926, still stands as a city landmark and is now called the Boca Raton Resort & Club. This renowned resort, in addition to a number of buildings throughout South Florida, stands as a reminder of this beloved architect and his distinctive style.
B: Boca Raton Museum of Art
The Boca Raton Museum of Art is one of South Florida's premier cultural institutions. Established in 1950 as the Art Guild of Boca Raton, the museum now encompasses an art school, a guild, a store and a marvelous museum with both permanent and rotating exhibits on display. Admire the diverse collections of contemporary art, photography, non-western art, glass, and sculpture, plus a number of special exhibitions.
C: Condominiums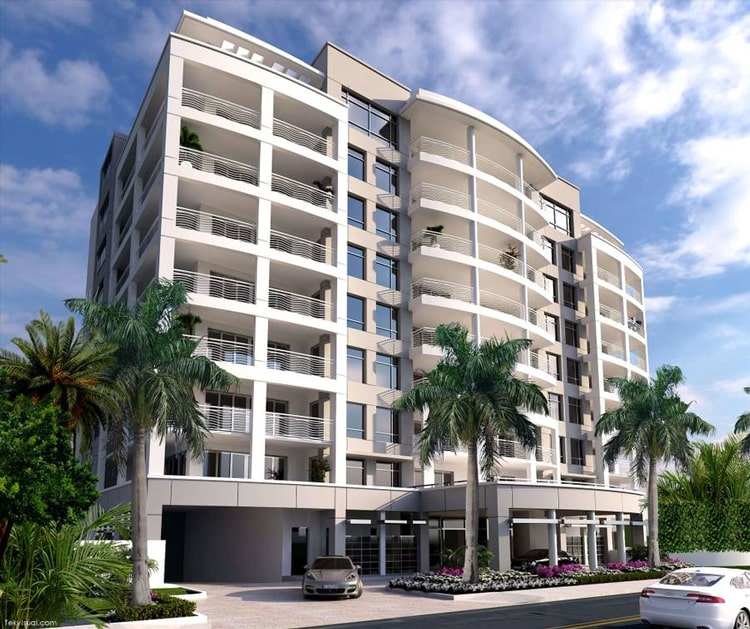 In addition to its opulent waterfront estates and impressive compounds, there is an abundance of luxury condominiums for sale in Boca Raton. These estates in the sky offer unbeatable community amenities, modern details, and some of the most jaw-dropping views of the ocean, the Intracoastal and the city skyline. Some South Florida residents utilize their condominium in Boca Raton as a secondary residence, where they can retreat for convenient beach access in this beautiful resort community.
D: DaVinci's
The Carvelli family brings the recipes and spirit of their hometown of Mesoraca, Italy to South Florida at DaVinci's. Every recipe, from their classic dishes to their more innovative offerings, is crafted from scratch using homemade fresh pasta and other high-quality ingredients. In fact, even the olives at the bar are stuffed by hand! Experience the warm, inviting atmosphere and friendly service at DaVinci's, one of our favorite fine dining destinations in Boca Raton!
E: Evert Tennis Academy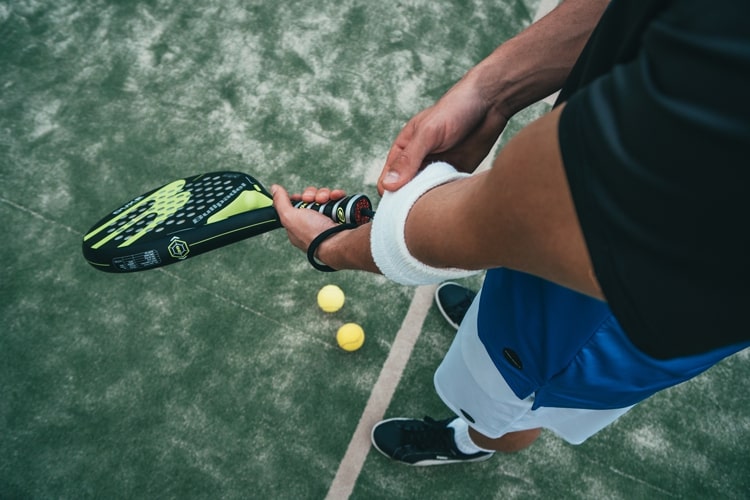 The Evert Tennis Academy is a prestigious facility in the Mission Bay area of Boca Raton. Chris Evert, tennis legend and winner of 18 Grand Slam titles, and John Evert, world-renowned developmental coach and Evert Tennis Academy Director, believe in the balance of technical, tactical, mental and physical training through personalized programs. The academy boasts pristine grounds, state-of-the-art equipment, a caring staff and a family-friendly atmosphere.
F: Festival of the Arts
Every spring, the city hosts the Festival of the Arts, a multi-day cultural arts event featuring inspiring musical performances, award-winning authors and speakers, and more art exhibitions. This 10-day festival attracts over 15,000 attendees every year, creating an economic impact on South Florida totaling over $1.3 million. This exciting community tradition is a tangible way the city of Boca Raton is focused on preserving and supporting the arts.
G: Gyms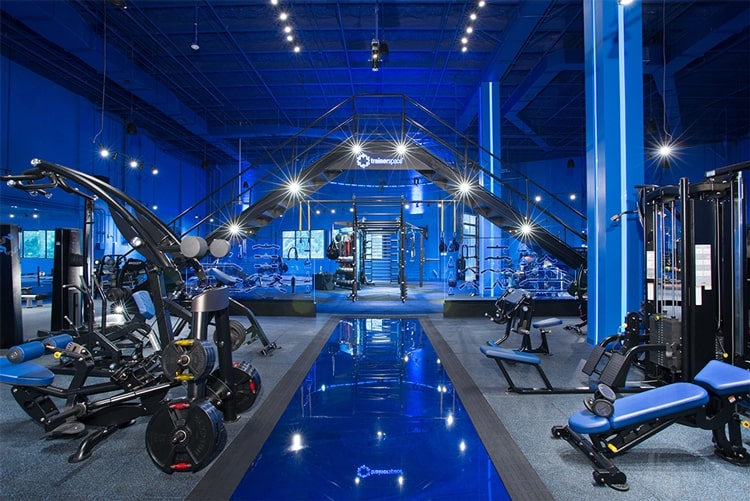 Photo Courtesy of Trainerspace
Fitness is important for Boca Raton residents. Many take advantage of the many boutique gyms in the city, like Trainerspace, boasting a stunning interior with top-of-the-line equipment and professional trainers. Or they may choose to take the gym outside with an outdoor fitness class or activity in Boca Raton, such as Yoga on the Beach or stand-up paddleboarding with Boca Surf & Sail.
H: Highland Beach
Considered an unofficial extension of Boca Raton, Highland Beach is a seaside community encompassing a barrier island just northeast of Boca. The waterfront real estate that makes up this community provides natural splendor, privacy and luxury living. Highland Beach is a dream for yachters, who may easily access the Intracoastal and cruise to a nearby inlet to reach the sparkling Atlantic.
I: Intracoastal Waterway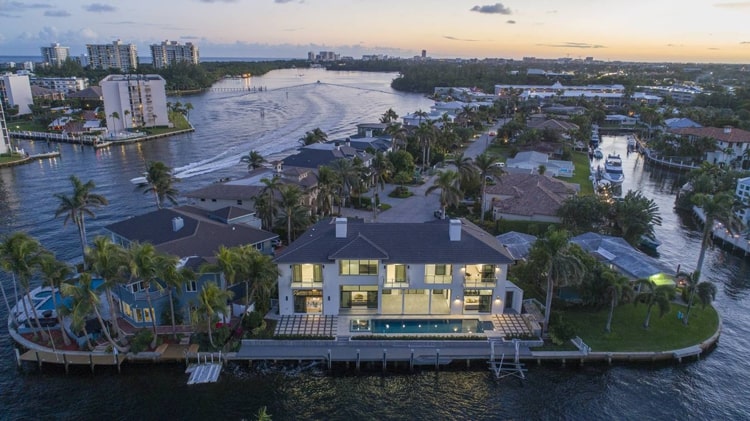 The Intracoastal Waterway plays a major role in the landscape of South Florida, including Boca Raton, one of the most central cities in the region. This 3,000-mile waterway allows convenient water access for yachts, creates a beautiful backdrop for estates in its path, and offers calmer waters for smaller boats to maneuver. The Intracoastal in Boca has several smaller canals, providing more waterfront properties and plenty of dockage for yachts and boats of all sizes.
J: Josephine's
Josephine's is a family-owned and -operated eatery that has remained a staple in the community for more than 20 years. Josephine's has an elegant, airy interior reminiscent of an Italian garden courtyard. They serve authentic Italian cuisine with signature dishes such as Dover Sole, Osso Bucco and an arrangement of traditional Italian favorites. The extensive wine collection beautifully complements Josephine's menu and their fully stocked bar features a range of popular liquors. Escape to the peaceful and enchanting atmosphere of Josephine's for a fine dining experience unlike any other!
K: Kids' Museum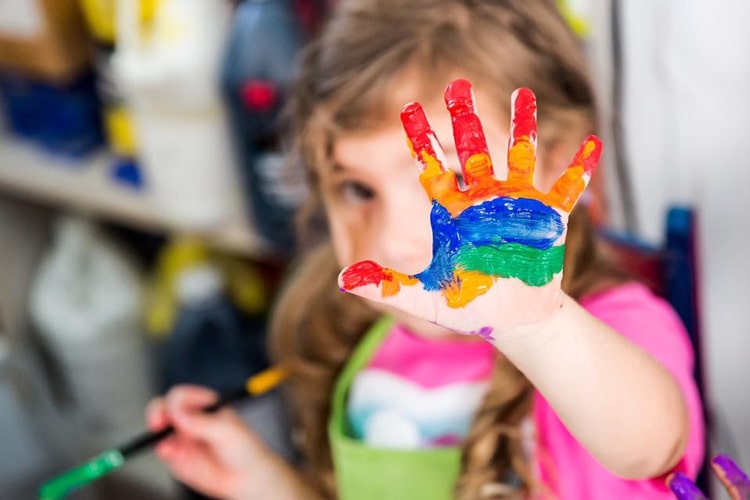 Photo Courtesy of Bea Byers via Boca Raton Children's Museum
Boca Raton has attractions for all ages, including the little ones. The Boca Raton Children's Museum is an interactive museum focused on broadening children's awareness of the world around them and the importance of problem-solving through creative and scientific exploration. The museum is housed in the historic Singing Pines building, which was built in 1913 and moved to its current location in Memorial Park in 1976. It is the oldest children's museum in the state of Florida!
L: La Ferme
La Ferme is an undeniably unique fine dining option in Boca Raton. This eatery has an elegant interior with extravagant chandeliers and plush white cushions, complemented by funky accents and art pieces. Their modern French Mediterranean fare also sets them apart from the pack. Visit their wine bar, where you'll find a vast selection of drinks, from champagne and bubbly to a wonderful array of reds and whites from all over the globe. Explore their diverse dinner menu with options ranging from escargots to filet mignon. Top off the night with a selection from their delectable dessert menu!
M: Mizner Park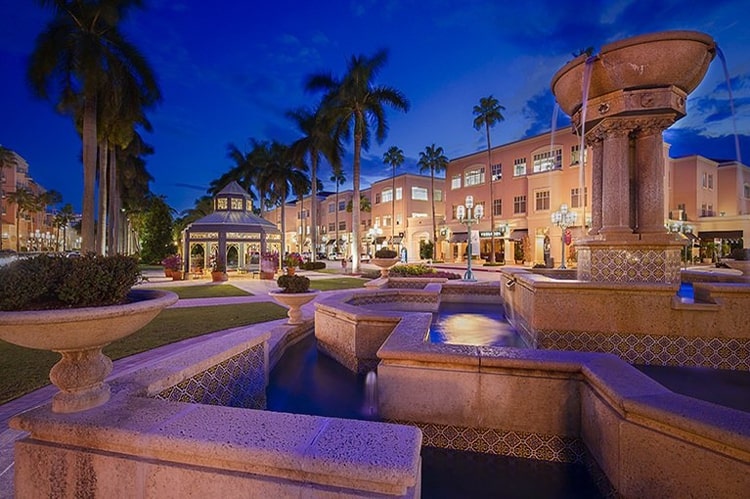 Photo Courtesy of GGP Inc. via Mizner Park
Mizner Park is considered one of the most popular landmarks in the city. This luxury lifestyle center hosts exceptional eateries, upscale shops, the Boca Raton Museum of Art, a movie theater, a cultural center, an amphitheater and more. This is a one-stop-shop for dining, shopping, and entertainment for residents and visitors alike!
N: No Billboards
You may have noticed the unbeatable and uninterrupted views in Boca Raton. That is in part because of one important law: there are no billboards permitted in the city. There is, however, one billboard that was grandfathered in during the annexation. The absence of large advertisements preserves the city's natural beauty!
O: Outdoor Patios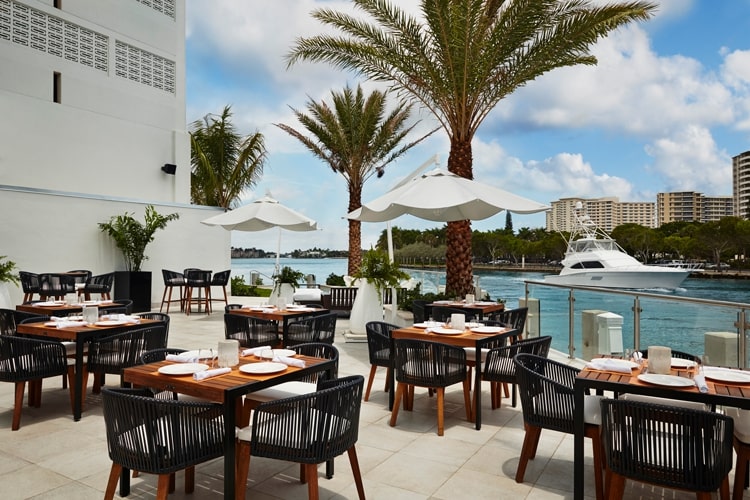 Photo Courtesy of Brantley Photography via Waterstone Resort & Marina
With such gorgeous landscape (free of billboards!) it's only right to enjoy it as much as possible — even while you wine and dine. Thankfully, there are a number of restaurants in Boca with incredible outdoor patios, offering views of the vast ocean, the sparkling waterway, and the city skyline.
P: Personal Computer
Did you know that IBM's first personal computer was developed in Boca Raton? IBM opened a manufacturing plant in Boca in 1967, and their first personal computer was developed here in 1981. Today, one of the buildings that once housed IBM was donated to the Palm Beach County School District and was converted into Don Estridge High Tech Middle School, named after Don Estridge, whose team was responsible for developing the IBM PC. The old IBM complex still hosts the office and conference table where Bill Gates signed the historic deal that supplied IBM with the Microsoft MS-DOS operating system for its personal computer line!
Q: Quiet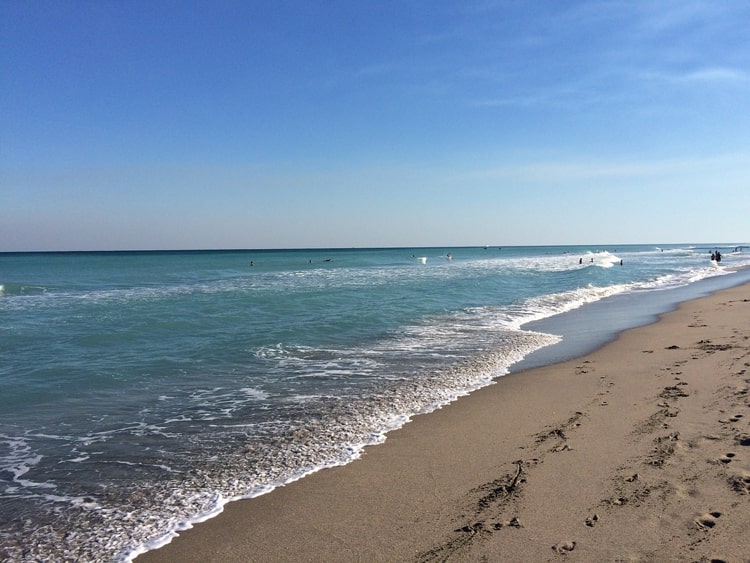 One of Boca's most attractive qualities is its peaceful and laid-back vibe. You can easily retreat to a quiet private beach for an afternoon of relaxation while you sip on a glass of wine and read a book. This resort town creates an idyllic environment for slowing down and enjoying the many luxuries of living just steps from the ocean.
R: Royal Palm Yacht & Country Club
Considered one of Boca's most prestigious and high-end communities, Royal Palm Yacht & Country Club was established over half a century ago, reigning as Boca's prestigious signature address. Throughout history, its residents have led lifestyles synonymous with the vision of Addison Mizner in the 1920s. Enter through the guard-gated entrance of this renowned community to experience first-class living to the fullest, complete with a full-service marina, fitness center, swimming pool, tennis and croquet courts, and a world-famous golf course designed by Jack Nicklaus.
S: Sugar Sand Park
The expansive 132-acre Sugar Sand Park provides a beautiful place for the community to gather. The park features a community center, which houses the Children's Science Explorium, the Willow Theatre, and the field house with an indoor gymnasium. Surrounding amenities include walking trails, ball fields, a carousel, a playground and more.
T: The Sanctuary
Distinguished as one of the most prestigious gated communities in Boca — and the entire nation, The Sanctuary offers the utmost in quiet seclusion in Boca Raton's internationally acclaimed yachting enclave. Featuring some of Boca Raton's finest residences, estates in The Sanctuary are nestled on winding tree-lined streets and finger isles capturing protected views over the tranquil waterway to a lush nature preserve. Deepwater dockage for substantial yachts is a prized asset of this community. Some residences are located on expansive double lots with multi-yacht dockage, while other coveted estates are located on a point, opening up panoramic views over the water and preserve. In The Sanctuary's sublime seclusion and idyllic natural beauty, many residences feature magnificent outdoor entertainment spaces with amenities that rival those of an exclusive private resort.
U: University
Boca is home to a number of excellent universities, including Florida Atlantic University, a public research university with more than 170 undergraduate and graduate degree programs offered to its 30,000+ students. Boca residents enjoy the vibrant spirit FAU adds to the community, and many will attend university sporting events at the FAU stadium.
V: Vacation
Boca Raton is a popular travel destination, attracting visitors from all over the world. It's easy to see why! We have pristine beaches, luxurious resorts, upscale shopping, renowned culinary options and gorgeous sunny weather. While visitors come and go, residents get to enjoy the resort-style appeal of Boca and surrounding South Florida cities all year long!
W: Wick Theatre
The Wick Theatre is a beloved community theatre showcasing classic musicals and other performances in an intimate space. The 333-seat auditorium is accompanied by a costume museum, which hosts the finest costumes ever brought to the Broadway stage by some of the most honored and respected designers in the history of the American musical theatre. Take a look at upcoming productions for the current season and other events happening at the Wick throughout the year!
X: TEDxBocaRaton
It's likely you've heard an inspiring TED Talk, either in person or online, consisting of "ideas worth spreading" on the subjects of technology, design, science, culture, and academia. We have our very own TEDxBocaRaton event, coming to the Florida Atlantic University campus on October 12, 2018. The theme for this TEDx event is "Innovation: Reinventing Yourself" with a focus on the way people and businesses reinvent themselves again and again through innovation.
Y: Yachting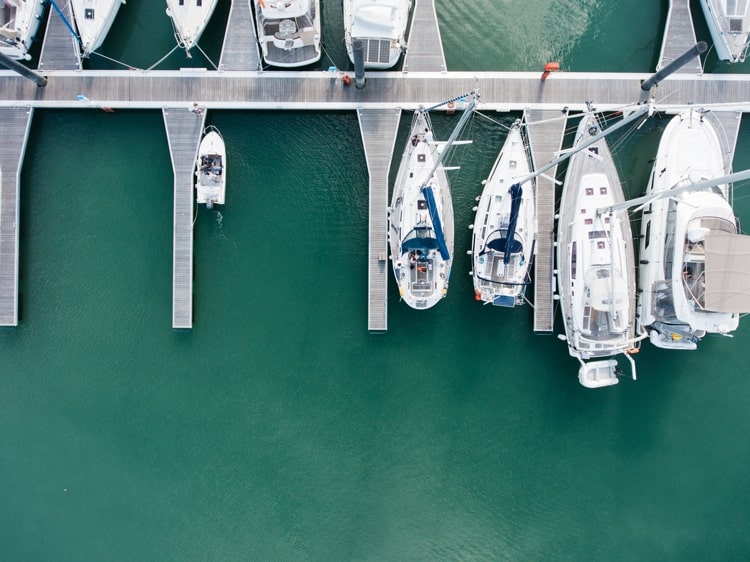 Yachting is a popular sport amongst Boca Raton residents. Just take one look at the landscape, where you'll discover a large population of shiny boats and yachts lining waterways and filling docks. The city's affluence and geography create the ideal combination for yachting, sailing and other water activities. Our pristine location means South Florida residents can even sail to the Bahamas for the weekend!
Z: Zoo
Boca residents may easily travel to the Palm Beach Zoo, just up I-95 in West Palm Beach. But if you want to experience wildlife right in our backyard, make a trip to the Gumbo Limbo Nature Center, a 20-acre nature center attracting more than 200,000 visitors every year. The center serves as a beacon for environmental education, research, and conservation, through its many programs, nature trails, and exhibits.
…And now you know your ABCs!
What legendary landmarks, hotspots or features would you include in your Boca Raton alphabet? Let us know in the comments below!