The start of a new year is a natural time to create fitness goals, start a gym membership, sign up for exercise classes, or hire a personal trainer. Thankfully, there are plenty of state-of-the-art boutique gyms in Boca Raton that will make your fitness plans come to life. Each offers pristine facilities, professional fitness gurus, and a myriad of classes or programs designed to help you succeed. Take a look at some of the best boutique gyms in Boca Raton so you can spend less time researching and more time working towards a healthier 2018!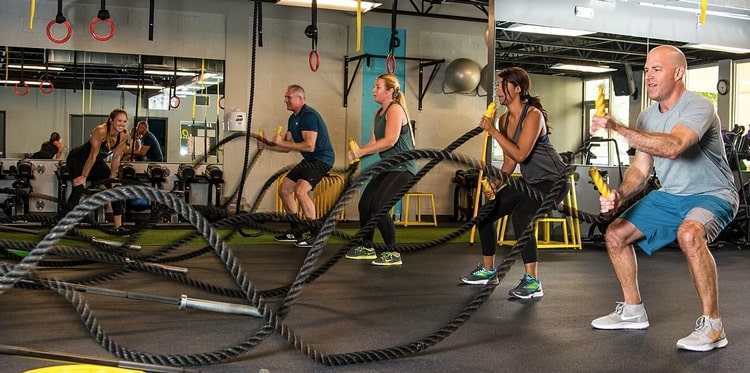 Photo Courtesy of Gravity + Oxygen Fitness
Ensure you keep your New Year's Resolution with the accountability and group environment at Gravity + Oxygen Fitness. G+O is a cardiovascular interval training and resistance training circuit program with an intelligent design and a sizzle of flair. Sign up for either a high-energy group class or small group training for a more personalized experience with just 6–8 people. The best way to get started with Gravity + Oxygen Fitness is by setting up a Strategy Session, a 30-minute session to establish what you hope to gain from working out and learn more about G+O's unique training approach.
9183 Glades Road + 141 Northwest 20th Street
The possibilities are endless at Busy Body Fitness, a gym with two locations in Boca Raton — in both East Boca and West Boca. Their large facilities are packed with a wide selection of exercise equipment for individual workouts. Plus, there are over 200 weekly group fitness classes, including pilates, yoga, Spinning®, Zumba®, body sculpt, and more!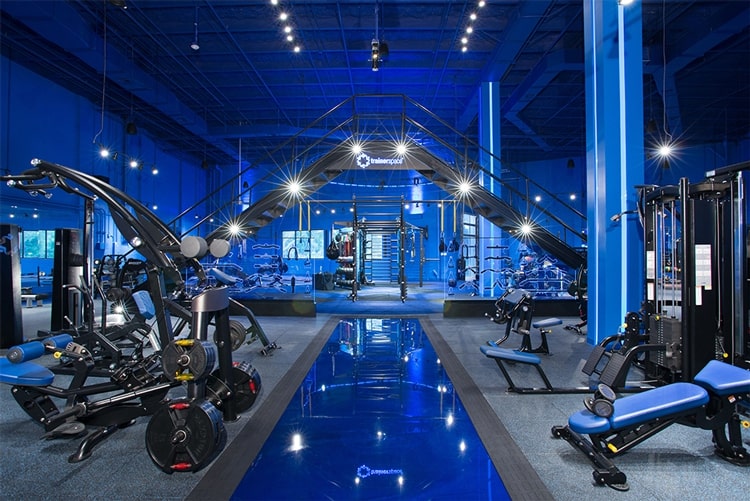 Photo Courtesy of Trainerspace
Trainerspace is not an ordinary gym; it is the ultimate fitness destination creating an atmosphere you truly want to be in. The space is even a work of modern art! Trainerspace was created to fill a void in the fitness industry and do something that has not been done before. Their culture is intricately designed to inspire guests to get back to the basics of transformation, whether you're into bodybuilding, powerlifting or mobility work. Their top-of-the-line equipment and professional trainers combined with the stunning space provides an ideal environment to exceed your personal fitness goals.
Raw Fitness is a boutique personal training facility providing a more personalized approach to fitness. The small, 3,000-square-foot gym and studio centers strictly on personal training, offering all the latest equipment necessary to help clients in all stages of life get to their best physical shape. There are no membership fees, crowded locker rooms, or waiting to use the equipment. Schedule a free 30-minute assessment to meet with a personal trainer and discuss your short- and long-term fitness goals, medications, and injuries, and provide a brief workout recommendation based off your objective and physical conditions. Raw Fitness is an excellent option for those desiring a more customized fitness experience!
Photo Courtesy of Elite Fitness
Incorporate your fitness plan into every aspect of your life at Elite Fitness, a fitness center in the heart of Boca Raton. The gym employs a unique approach to fitness known as the Merhi Method, which involves personalized exercise and diet plans aimed at revving up your metabolism and helping you burn fat at optimal rates. Every member of the Elite Fitness team is trained in the Merhi Method and clients are free to contact a certified trainer 24 hours a day, seven days a week. This ensures you can maximize results and maintain your fitness and diet goals at all times.
Photo Courtesy of Vault Fitness
Vault Fitness provides lots of flexibility for its members (no pun intended!). With several locations in the South Florida region, including West Boca, you can easily access their facilities no matter where you live. Plus, Vault offers a myriad of fitness services, including athletic conditioning, cycling, pilates, yoga, vault barre and more. This boutique fitness center is prepared to walk alongside you in your health journey no matter your current level of fitness!

Photo Courtesy of Core Evolution
Core Evolution is the only Megaformer/Lagree Method studio in Boca Raton, Wellington and Palm Beach Gardens. This innovative method is specifically designed to strengthen, lengthen and tone the body quickly and safely. It emphasizes both strength training and cardio elements while maintaining a safe, low-impact environment for joints, muscles and ligaments. First-timers can expect 50 minutes of calorie-burning, heart-pounding, muscle-quivering, total-body-conditioning on state-of-the-art Megaformers in a small group class or private setting. Experience this unique and all-inclusive fitness approach at Core Evolution in Boca Raton!
It's Time to Get Fit
Make this the year you get to the next level in your fitness and overall health. These boutique gyms in Boca Raton can help you every step of the way!