It's the start of a new year! That means it's time to recommit to a fitness schedule, whether you are looking for a fun group class to join or would like to work one-on-one with a personal trainer. With state-of-the-art facilities, unrivaled amenities, and expert service, these fabulous gyms in Fort Lauderdale will make sticking to your resolutions a bit easier this year.
928 North Federal Highway, Fort Lauderdale
Photo Courtesy of Upload Fitness
Launched in 2017, Upload Fitness is an excellent gym providing the very best in studio fitness, group training and personal training — all under one roof. This service-based facility is set up to help members achieve their fitness goals through an unrivaled variety of programs. Their aerobics program maintains a roster of over 200 fitness classes a month, including spinning, yoga, pilates, zumba, HIIT, strength, combat training and more. Experience the top-notch service and pristine facilities yourself by filling out the form on the Upload Fitness website for a free pass!
1137 North Federal Highway, Fort Lauderdale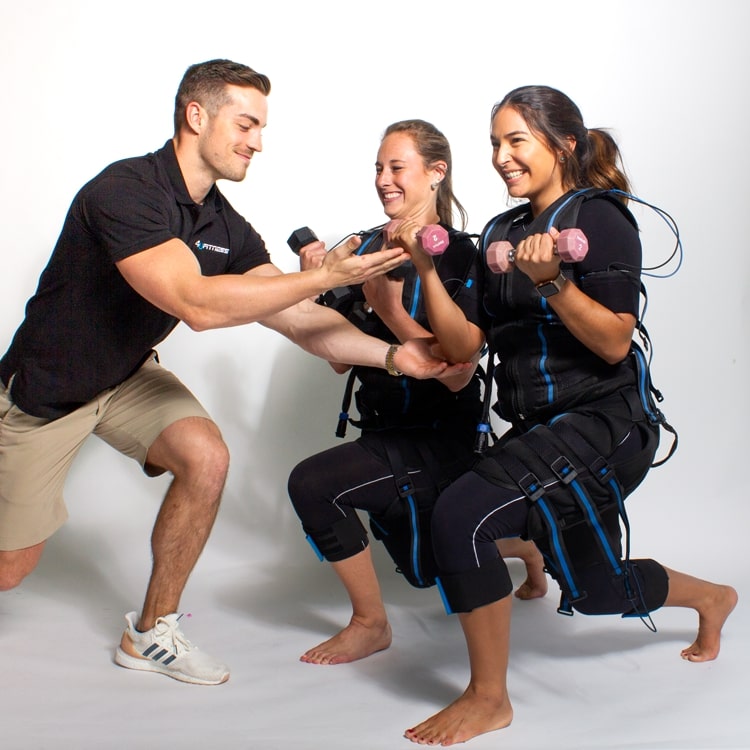 Photo Courtesy of 4U Fitness
4U Fitness takes a particularly unique approach to fitness. They understand that life can be busy and working out can often get pushed to the side on your schedule. But not anymore! Their state-of-the-art technology and team of experienced personal coaches can help you achieve the results you want with only two 20-minute E-Fit sessions per week. With Electric Muscle Stimulation (EMS) training, you can get the results of a 90-minute workout in just 20, and you'll have the assistance of a professional coach to keep you motivated and on track.
1427 East Commercial Boulevard, Oakland Park Situated just up the road in Oakland Park, The ZOO Health Club is an expansive gym with a variety of workout options for members. The gym boasts a large selection of cardiovascular machines like treadmills, cross trainers, ellipticals, step mills, upright and recumbent bikes, rowers, and more. They also have several lines of circuit, selectorized and plate load strength training machines, plus the largest free weight workout area in the Fort Lauderdale region. The Zoo Health Club offers an array of group workout classes and personal training programs. If you're interested in joining The Zoo Health Club family, sign up for a free seven-day pass to test out their facilities!
2544 East Sunrise Boulevard, Fort Lauderdale
Get in a workout after you shop with a membership at Powerhouse Gym, a state-of-the-art gym located on the fourth floor of the Galleria Mall. The gym offers a wide selection of exercise equipment, training programs, and fitness classes. Led by qualified instructors, the group classes at Powerhouse Gym include functional training, aerobics, core building, yoga, zumba-style dance, group circuit training, and indoor cycling. Other amenities include tanning, a nutritious snack bar, physical therapy, posing rooms, luxurious locker rooms, and personal training screenings and assessments.
909 East Cypress Creek Road, Fort Lauderdale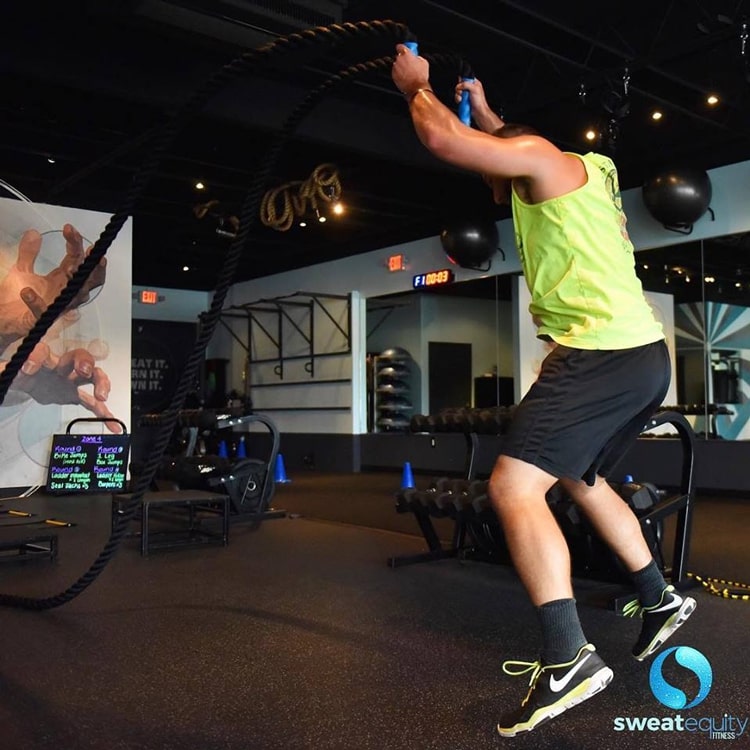 Photo Courtesy of Sweat Equity Fitness
Sweat Equity Fitness is an eco-conscious fitness center that aims to reduce their carbon footprint by using renewable products and practices and conserving energy with state-of-the-art fitness equipment. Their high-intensity fitness sessions deliver a circuit, station-based, full-body mix of interval endurance and power strength training. The fitness design at Sweat Equity utilizes a wide range of exercise and self-powered cardio equipment for a unique and comprehensive workout that will push you to your max!
New Location on Las Olas Coming Soon! Outback Fitness is moving from its former location within the Bahia Mar Fort Lauderdale Beach hotel to a new and improved space on Las Olas Boulevard. The new location will maintain the same commitment to excellence and fitness that Outback is known for. The gym will have a wonderful array of fitness equipment, including treadmills, ellipticals, upright and recumbent bikes, rowing machines, pull-up bars, jump ropes, plenty of free weights, and more. Enjoy a free workout with trainer Geoff Thomas to decide if Outback Fitness is right for you!
408 North Andrews Avenue, Fort Lauderdale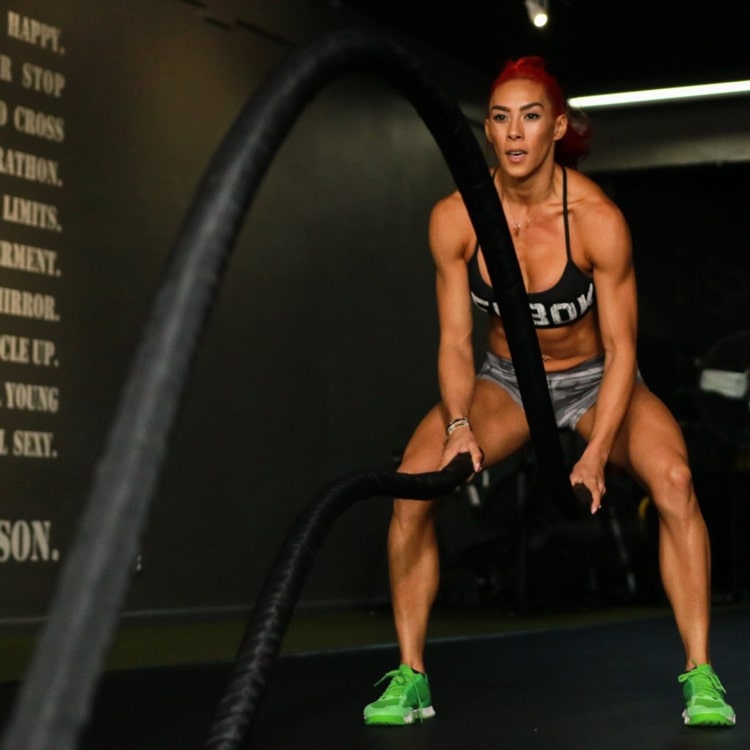 Photo Courtesy of PumpFit Club
PumpFit Club is a state-of-the-art fitness facility in the heart of Fort Lauderdale. The trainers are the backbone of the club. They work to serve people from all walks of life, from professional athletes looking to improve their cardiovascular endurance to moms trying to get back to their pre-baby body. This upscale boutique fitness studio hosts HIIT group training classes that combine cardio with resistance training to create the ideal metabolic demand for effective long-term fat loss and overall conditioning.
3401 North Dixie Highway, Oakland Park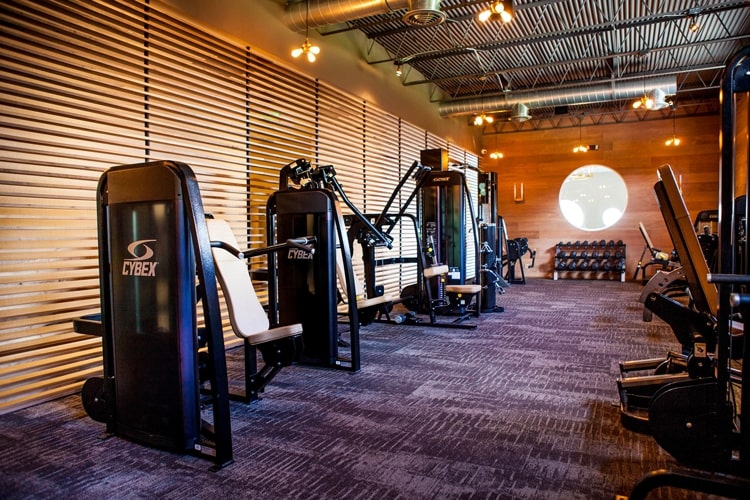 Photo Courtesy of G21 Fitness
Escape to G21 Fitness in Oakland Park for a complete luxury experience. This boutique fitness oasis focuses on results and overall wellness, instructed by highly qualified experts. Complete with marble, chandeliers, and wood elements, the modern, sleek and functional facility is equipped with top-of-the-line machinery. This upscale private gym offers competitively priced personal training, group classes, an infrared sauna, stretching and massage services. Plus, G21 Fitness is opening a courtyard/second building in the near future to host Group Training (HIIT) classes in addition to a new parking lot.
729 Northeast 2nd Avenue, Fort Lauderdale With a location in North Miami Beach and Fort Lauderdale, The Fit Shop is a high-intensity functional HIIT studio. They offer an array of HIIT training that incorporates kickboxing, strength, conditioning, and performance. Get energized with a group class or opt for a more personalized workout by working with a personal trainer. Never tried HIIT training before and want to see what it's all about? Your first class is free at The Fit Shop!
Get Moving!
Looking for more ways to stay active? Check out these 7 incredible beach workouts in Fort Lauderdale!