The start of a new year is a natural time to create a list of goals aimed at implementing better habits down the road. This may include a new fitness routine, a stricter budget or a healthy eating plan. To help with the healthy eating portion, we compiled a list of some of our favorite healthy eateries and juice bars in Delray Beach, serving cold-pressed juices and açaí bowls packed with nutrition, vegan-friendly salads and sandwiches, and other health-focused offerings.
HEALTHY RESTAURANTS:
The New Vegan is passionate about spreading the reality that you don't need to be vegan to eat vegan! Their all-vegan eatery is open to both die-hard vegans and those looking for a healthy meal. The restaurant is not only focused on making great and diverse vegan cuisine, but also educating the community on the benefits of the vegan lifestyle. The gluten- and soy-free menu is packed with a variety of 100 percent plant-based meals with a combination of raw, cooked, baked, and grilled food. They serve a variety of burgers, sandwiches, salads, wraps, and a number of beverages, sides and other offerings.
PurGreens is committed to all things fast, fit and fresh. They do organic with a commitment to flavor and great service, making healthy eating a simple, fast and delicious experience. Whether you're looking for breakfast, lunch, dinner or a snack, their menu is designed to keep your healthy eating habits on track. Create your own healthy bowl, wrap or salad, choosing the starch and/or protein base and adding your choice of 100+ fresh ingredients.
Perfectly blending into the laid-back, tropical vibe of Delray Beach, Surf Shack Subs Smoothies & Bowls is a casual walk-up window, food and beverage shop with a surf/tiki style. Enjoy your sandwich, smoothie or açaí bowl at one of their adorable surfboard or palapa tables surrounded by tropical foliage. You can also play a game of corn hole while you wait for your food to be ready!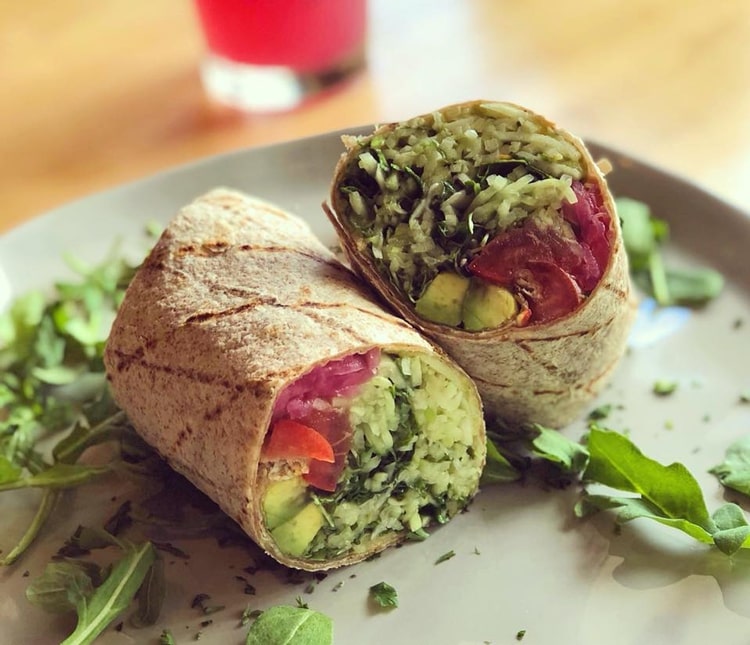 Photo Courtesy of Gary Rack's Farmhouse Kitchen
Gary Rack's Farmhouse Kitchen was cultivated to represent a powerful mission of honoring the environment and supporting local purveyors, upholding the irresistible farm-fresh lifestyle we all crave. The menu was thoughtfully developed to include "just good food" that is made with seasonal, sustainable, and locally sourced ingredients. Choose from an array of delicious appetizers, refreshing salads, hearty handheld options like burgers, sandwiches and wraps, tacos, and entrees from both the land and sea.
This casual beachy spot is serving up a selection of fresh whole food smoothies, handcrafted açaí bowls, poke and savory bowls, and fresh salads. Bear's Food Shack is passionate about serving food that makes their guests (who they consider "ohana" — or family!) happy, both inside and out. In addition to the carefully crafted menu, the vibrant interior of Bear's Food Shack was a labor of love — from the rafters holding a surfboard from Hawaii to the colorful tables made from an old Tahitian fishing boat.
This health food takeout store aims to make it convenient and affordable to eat healthy, delicious meals. That's why they have carefully designed their meals to be packed full of flavor and void of fats, carbohydrates or calories. The Fit Food Express kitchen prepares fresh meals cooked daily and packaged into microwavable containers for you to take home. They also have an organic smoothie and juice bar on site too! Choose from their selection of smoothies, juices, açaí bowls, and healthy shots.
1841 South Federal Highway Suite 400
The folks at localgreens believe that eating healthy should be easy. They also know how difficult it is to get your recommended amount of vegetables. Therefore, they decided to be a one-stop shop for all things green, incorporating locally sourced, organic ingredients in everything they make. Options at localgreens include rice bowls, power bowls, hot bowls, handcrafted popsicles, salads, smoothies and more!
335 East Linton Boulevard Suite B12
A relatively new addition to Delray Beach, Veg Eats is a plant-based vegan-friendly eatery. This family-owned and -operated company is passionate about sharing fresh, delicious, wholesome, plant-based vegan food that fuels and energizes — all without compromising flavor, taste or satisfaction. Using pea protein as their main protein source in their dishes, Veg Eats offers a diverse menu with a variety of soups, salads, burgers, sandwiches, sides and more!
JUICE BARS: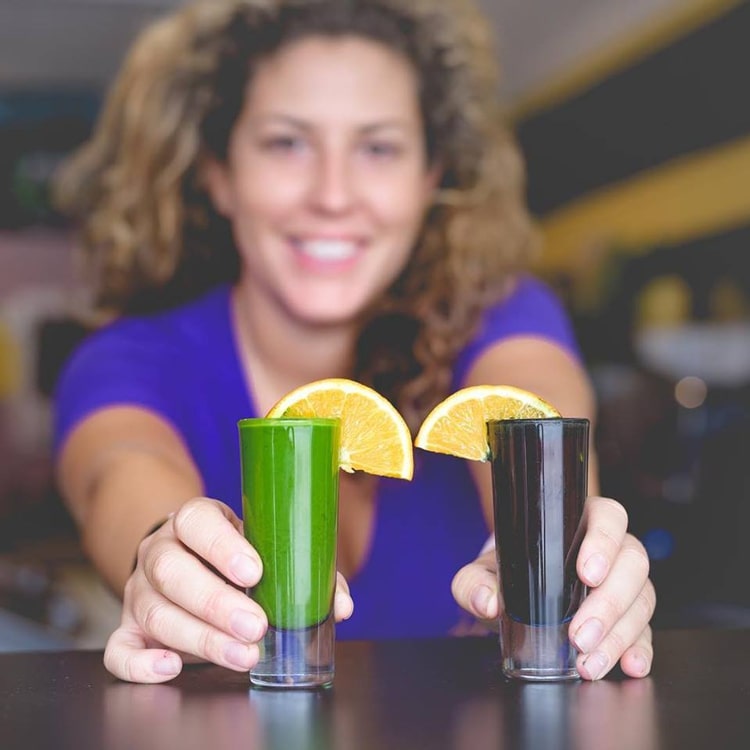 Photo Courtesy of Carl Dawson via JuiceBuzz MRKT + JUICERY
Located just off the lively Atlantic Avenue, JuiceBuzz is Delray Beach's first dedicated juice and smoothie bar. Operating under the mantra that "food is medicine," JuiceBuzz serves a variety of cold-pressed juices, smoothies, healthy shots and açaí bowls for on-the-go nutrition. The juice bar is accompanied by a market, featuring a wide range of health and wellness products.
Juice Papi was born out of its founder's passion for exercise and health, which eventually led to a love for juicing. After two years of cold-pressed juice recipe creation and product refinement, Juice Papi took shape. The menu at Juice Papi, including the juices, smoothies, açaí bowls and shots, is constantly being refined further to ensure each element is of the utmost quality and taste.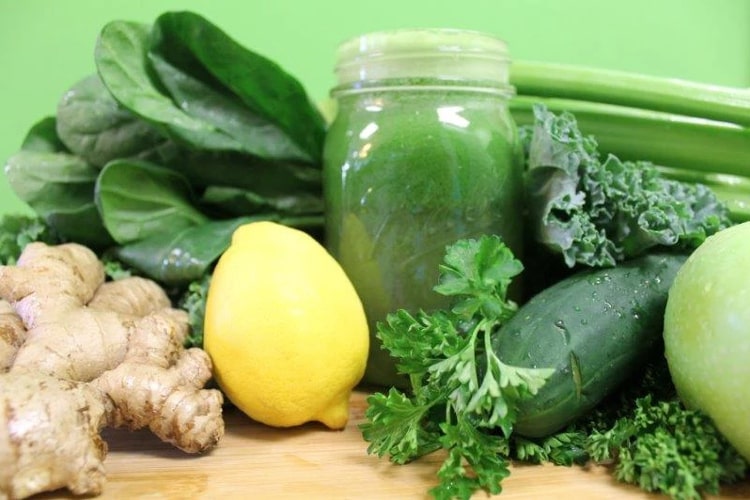 Photo Courtesy of Fit Food Express
Fit Food Express serves an array of made-to-order juices, organic smoothies, açaí bowls and shots, all made with organic ingredients. One of their most popular items is the Pretzel Twist bowl, made with almond milk, açaí, kale, cacao powder and banana topped with homemade granola, pretzel, cacao nibs, coconut flakes, peanut butter, and fresh banana slices.
What healthy spots do you love?
Let us know your favorite healthy eateries and juice bars in Delray Beach!