It is no secret that our natural surroundings in South Florida are absolutely breathtaking — from the sparkling white sand between our toes to the canopy of green foliage hanging overhead. One of the best ways to enjoy said outdoor elements is by incorporating them into your decor. Indoor/outdoor living has become a necessity in many South Florida homes, fueled by a desire to merge nature with interiors for a refreshing, inspired and organic feel. Embark on an adventure through nature to discover the many natural elements you can bring inside.
EARTH
Brick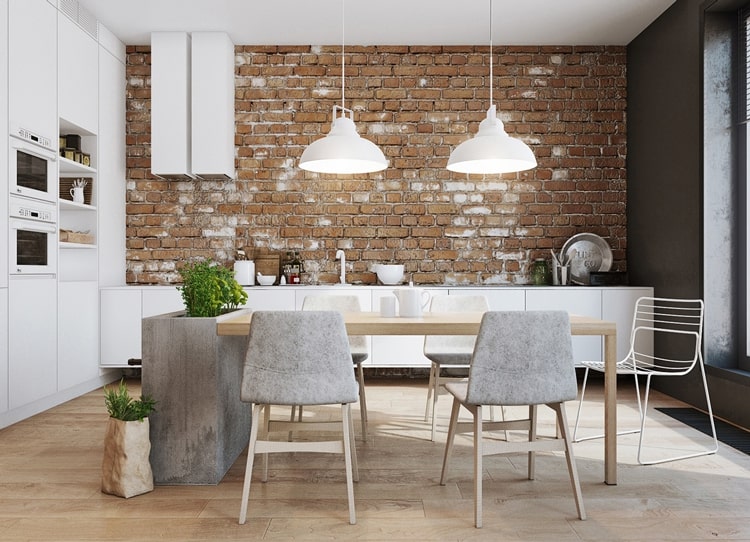 Photo Courtesy of Angelina Alekseeva
The process of brick-making dates back to 7000 BC, as early builders constructed immaculate structures using a simple combination of mud, clay and water. Except for a few minor adjustments in the process, this age-old method has transpired into the present day. Some historic buildings still maintain the original shell of its former life with exposed brick walls, presenting a desirable rustic and industrial backdrop. Interior designers are now adding in brick walls to replicate this look, while keeping the bricks in their natural form or painting over them for a more subtle textured and modern look.
Wood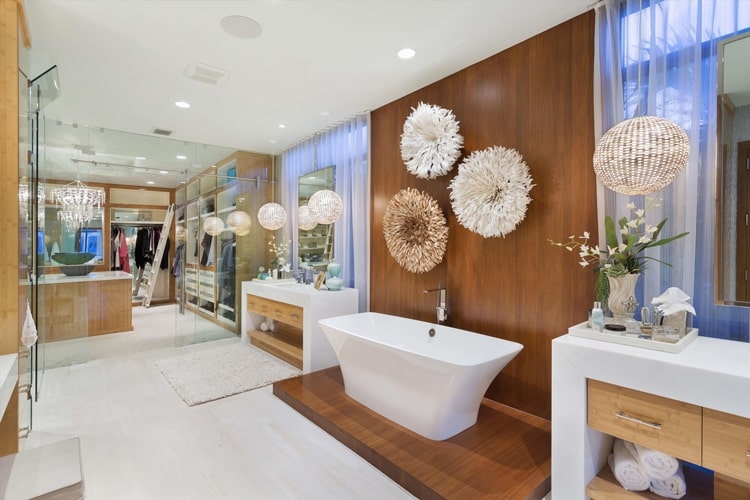 Incorporating wood into your decor is one of the easiest ways to create a natural look. Keep things extra organic by keeping stain and other finishes away from natural wood. Consider adding a large tree trunk with branches, a wooden stump, wood furniture, or small branch details into your home. Or you might even consider installing wood flooring or a wall made completely of wood to make a bolder statement.
Plants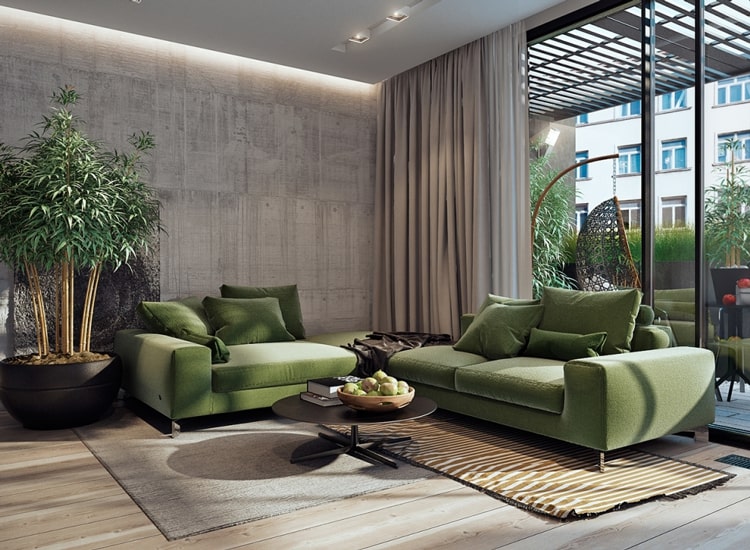 Photo Courtesy of Angelina Alekseeva
Along those lines, plants are an obvious yet beneficial addition to a natural decor scheme. Bringing a living plant into your home adds both aesthetic beauty and health benefits, as plants can remove indoor air pollutants, decrease stress and increase energy. A planter table is a unique way to combine wood and plants into one functional and attractive piece of furniture.
Found Objects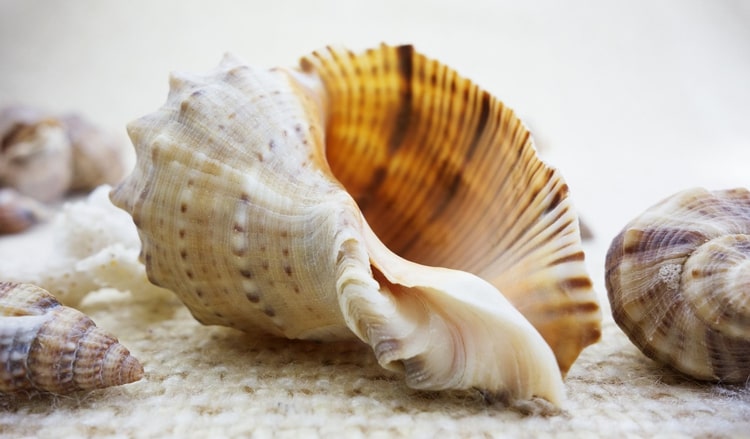 We admire the serene, coastal look of many homes in Florida or in other tropical regions throughout the world. Set your interior apart with one-of-a-kind objects found in nature, whether it is a seashell, unique piece of driftwood, or another small object found in your backyard.
Fur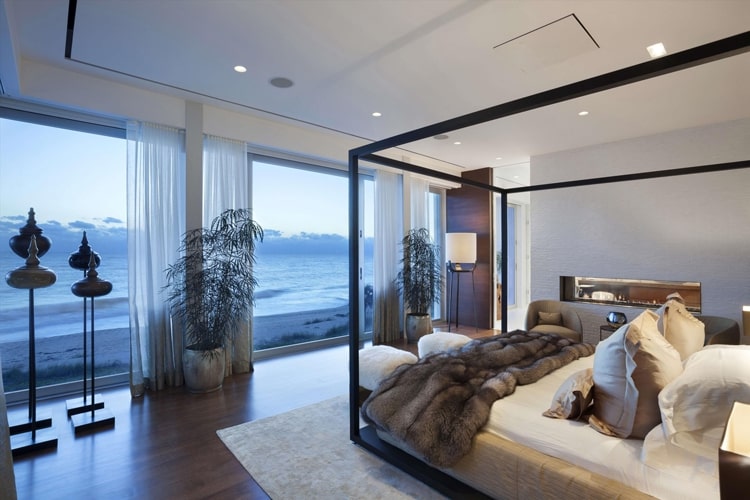 Whether it is real or faux, animal fur is a luxe and natural addition to your interior. It creates a warm and cozy feel, whether it's in the form of a rug, blanket, footstool or chair. White fur adds a particularly lavish and modern look to a room.
Agate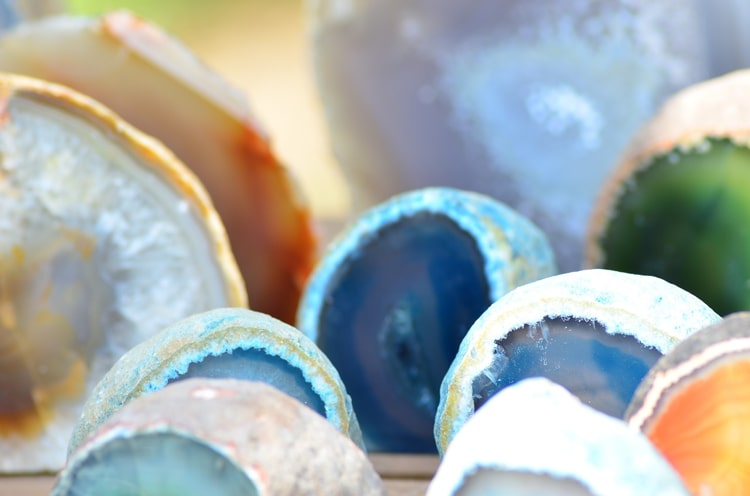 Agate is a translucent variety of microcrystalline quartz formed primarily in ancient volcanic lava. This breathtaking product of nature can be found in an assortment of colors, including white, blue, red, green, yellow, orange, brown, pink, purple, gray and black, and sometimes features a kaleidoscopic combination of several colors. These gorgeous gems have been used as coasters, lamps, planters, tiling on walls, stained-glass windows, or even stand-alone works of art.
Organic Man-Made Materials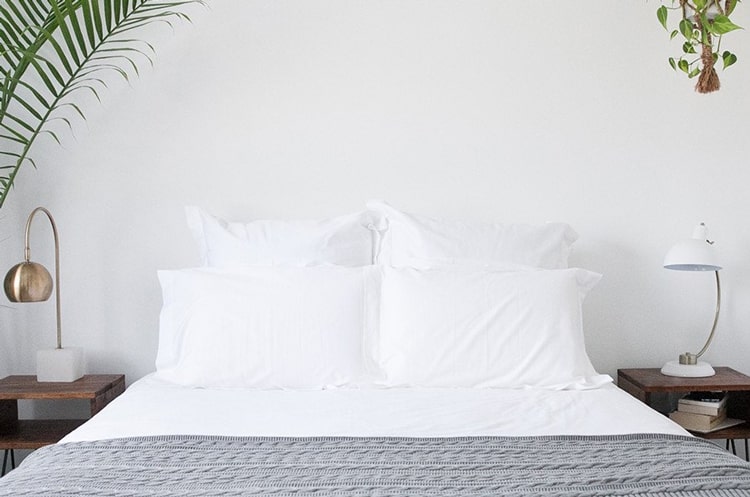 Photo Courtesy of Lisa Diederich Photography for Boll & Branch
You may not expect to see man-made textile materials on a list of natural home decor pieces. However, there are several companies, such as Boll & Branch, that solely produce organic bedding. Boll & Branch sells a variety of fair-trade, organic products, including sheets, duvet covers, towels, blankets, knits, and much more. Not only are their products ethically made, they are luxurious in every sense — from their attractive and innovative design to their soft, high-end feel.
Stones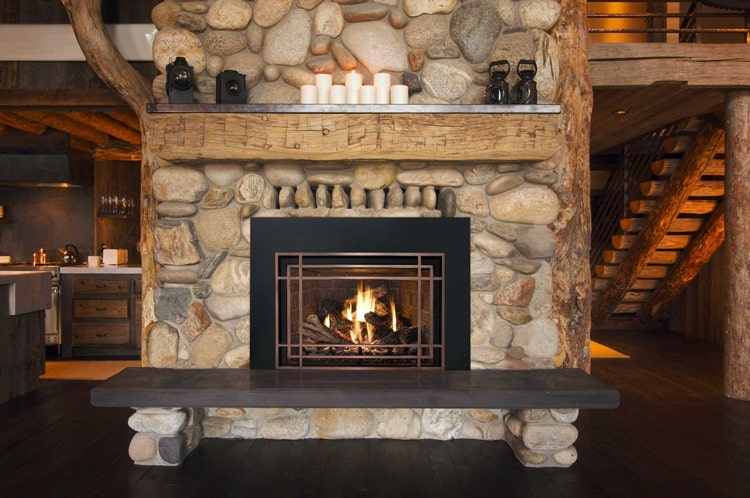 Photo Courtesy of R.E. MacDonald Stoves & Stones Ltd.
Stones provide a undeniably natural look, whether they are arranged in a terrarium with moss and succulents or attached to a wall surrounding a rustic fireplace. Each has a distinctive look, varying in size, shape, color and texture. This creates a natural mosaic of neutrals and a refreshing, organic feel in any space.
---
We've covered plenty of natural materials emerging from the earth. But what about the other remaining elements?
AIR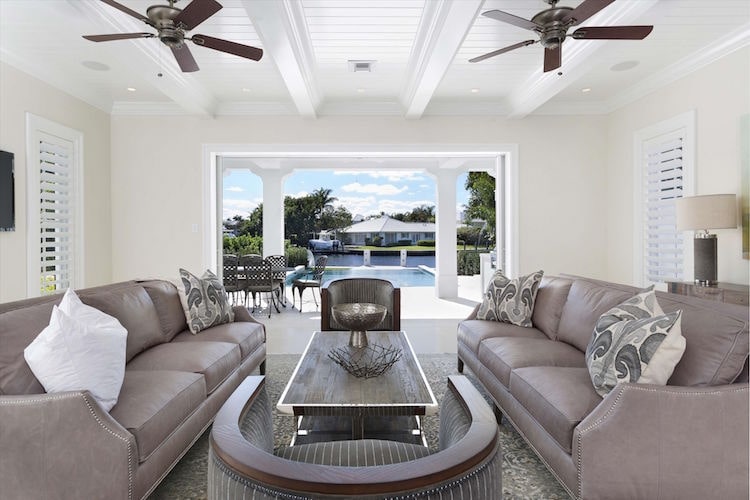 Add fresh air into your home by intentionally creating a flow from the outside to the inside. This can be easily achieved with large glass walls that slide back and forth, allowing a warm breeze to enter into your living space. This can also be done through maximizing the amount of natural light entering your home's interior, through skylights, floor-to-ceiling windows, and other illuminating features.
FIRE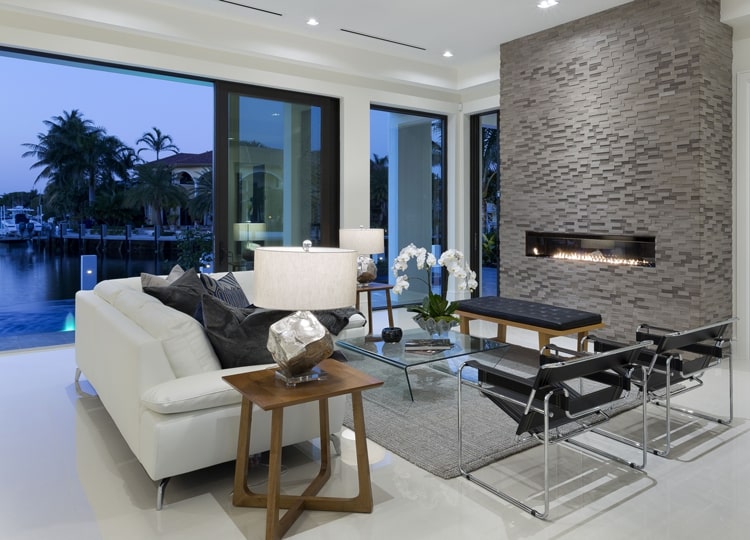 Fire adds a tremendous amount of coziness and peace to a home's motif. Bring this comforting and breathtaking element inside with a unique fireplace structure or by simply adding candles to a bookshelf or coffee table. The element of fire, no matter how powerful the flames are, adds a sense of romance, sophistication and natural beauty.
WATER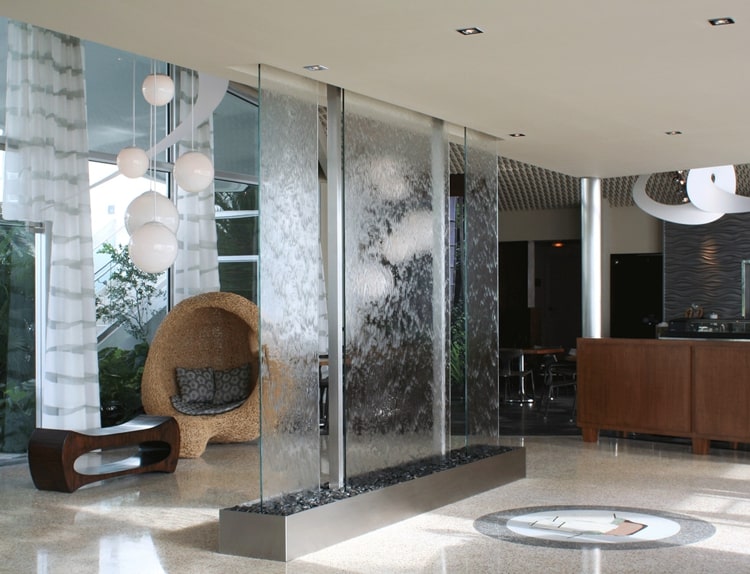 Photo Courtesy of Water Studio // Project Name: Santa Maria // Contact
Bring the calming and refreshing waves of the Atlantic and Intracoastal Waterway into your home with an impressive water feature. Waterfalls and fountains are spa-like additions that add both visual and aural appeal to any space, as the relaxing hum of flowing fountain water calms the senses.