We are fortunate to be surrounded by gorgeous tropical scenery in South Florida, where you will encounter ocean vistas, green foliage, cool breezes, and an abundance of sunshine. You don't have to go anywhere at all to experience a luxurious resort-style vacation at home, whether you're relaxing in your outdoor lanai or socializing by the pool at a neighborhood country club. However, when the opportunity arises, these luxurious travel destinations are worth adding to your bucket list. They provide a change of scenery, as you cross-country ski through the Swiss Alps or sip on wine in Napa Valley. Likewise, the familiar tropical destinations allow you to fully relax in the sun while experiencing the beauty of another culture, climate and region.
Velaa Private Island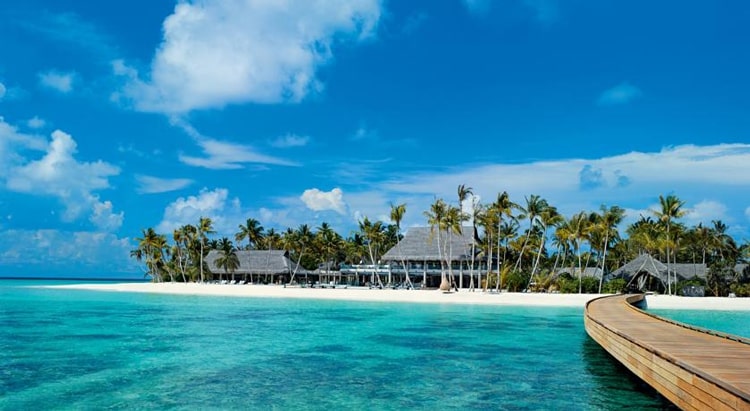 Photo Courtesy of Velaa Private Island
You simply cannot get more exclusive and luxurious than a visit to a private island. Velaa Private Island provides the ultimate escape, as you encounter the stunning beauty of the Maldives in the Indian Ocean. Select from their beach villas located along the water or their floating villas stretching out over the ocean, and bask in the sun in your private pool and terrace. Get the royal treatment at the spa, go diving to experience stunning marine life, stay active at their sports facilities, stretch your body, mind and spirit at yoga, enjoy exceptional wines at the island's tower-like cellar, and cruise around the island. Choose from their wide selection of water sports, including sailing, jet skiing, paddle boarding, parasailing, kite surfing and more. Between all of these action-packed activities, indulge in the creative plates at Velaa's collection of eateries.
Los Cabos, Mexico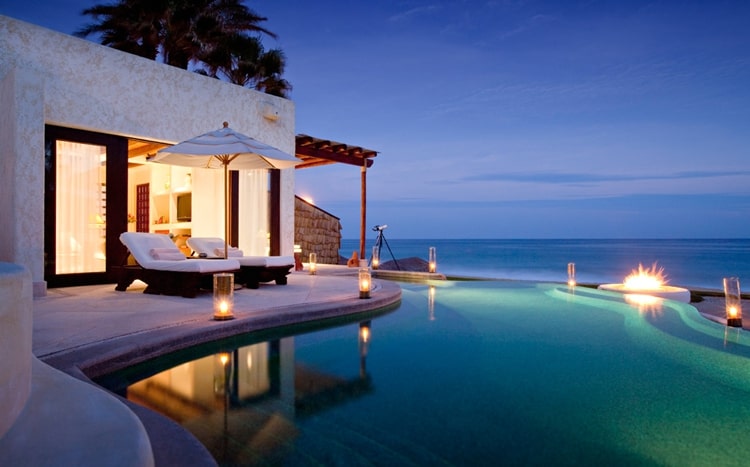 Photo Courtesy of Las Ventanas al Paraiso, a Rosewood Resort
Las Ventanas al Paraiso is the ultimate tropical getaway, offering a wide range of accommodations along the white-sand beaches of Los Cabos. In addition to the desirable services offered to all resort guests, there are a number of upscale amenities available at an additional charge, including golf, a spa, tennis instruction, beach cabanas, desert excursions, horseback riding, a beach cinema, yachting, surfing, sailing, sunset cocktail cruises, pets' luxury programs, a Mini Cooper rental, and much more. Experience these amazing features within a three-bedroom oceanview suite, three-bedroom oceanview villa, or even the Ty Warner Mansion. This 28,000-square-foot mansion is poised directly on the water's edge, offering panoramic views overlooking the Sea of Cortez. Ty Warner guests enjoy the services of a round-the-clock staff, including a personal assistant and butler.
Cavtat, Croatia
Croatia has become a popular travel destination as of late, especially in Dubrovnik, a walled historic city along the sea. Look out over turquoise waters teeming with colorful sailboats, run your finger along ancient buildings, and take in the cool ocean breeze on the beach's white sand. Escape from this bustling city to Hotel Croatia Cavtat located on a pine-forested peninsula overlooking the unspoilt Cavtat Bay just thirty minutes south of Dubrovnik. This exquisite resort hosts two private beaches, an outdoor pool, a spa, and five upscale restaurants. Take it all in by booking the Ambassador Suite, offering sea views and an expansive terrace.
Venice, Italy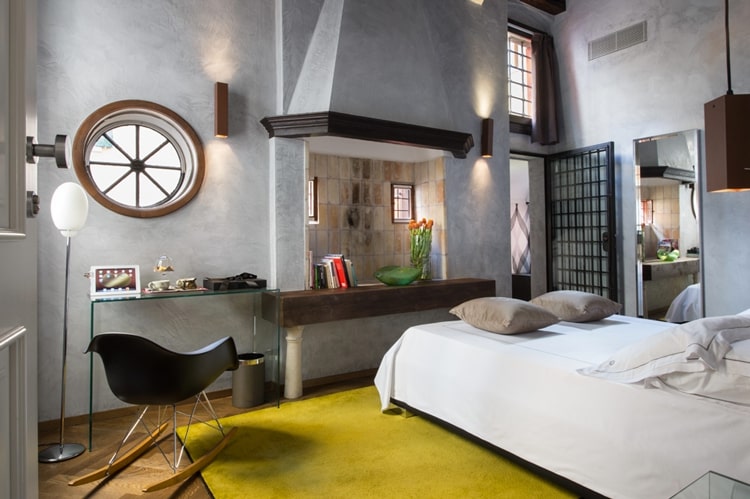 Photo Courtesy of Corte di Gabriela
Walk through the cobblestone streets of Venice, Italy, surrounded by charming canals teeming with gondolas. Enjoy your visit in this captivating and romantic city to the fullest with a stay at Corte di Gabriela, a luxury hotel set in a distinguished 19th century palace in the heart of Venice. Corte di Gabriela hosts 11 exclusive suites, featuring exquisitely furnished rooms that offer a refreshing blend of historic and modern design. Book your stay in one of the luxury rooms, where you'll find meaningful and attention-grabbing decor pieces and beautiful touches of design by Philippe Starck or Mies Van Der Rhoe. Get swept away by the captivating charm of Venetian culture within your temporary home in the heart of the city.
Helena Bay, New Zealand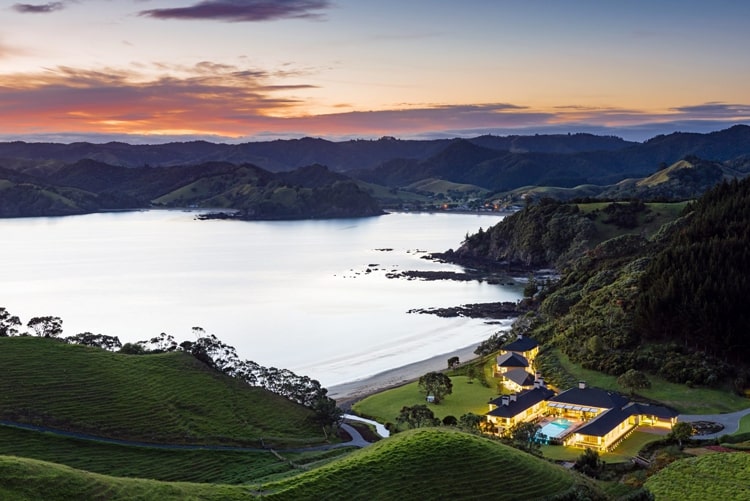 Photo Courtesy of Helena Bay Resort
If you have yet to visit New Zealand, it should be added to your travel bucket list immediately. This large island nation in the Pacific Ocean is filled with majestic mountains, rolling hills, bright green vegetation, teal blue waters, and exotic wildlife. Become immersed in the area's natural beauty at Helena Bay Resort, an exclusive oasis along the pristine coastline of New Zealand's North Island. In fact, Helena Bay Resort was named the best new hotel in the world by the luxury global research group, Luxury Travel Intelligence. Experience this world-renowned hotel with a stay in one of their villa suites or junior suites. The two villa suites have extensive balconies with views overlooking the ocean, fireplaces, a minibar, a separate living room, and much more.
Galápagos Islands
If you're looking for a true escape, you can't get much more secluded than a trip to the Galápagos Islands located off the coast of Ecuador in the vast Pacific Ocean. Experience the tranquility, sunshine and beauty of these breathtaking volcanic islands straddling the equator. Maximize the serenity and beauty of this area at Pikaia Lodge, one of the most advanced eco-friendly structures in the entire world. Their contemporary and state-of-the-art accommodations ensure a comfortable stay, including panoramic floor-to-ceiling windows, terraces, private pools, luxurious bathtubs, and many more desirable features. As a Pikaia Lodge guest, you can enjoy guided land and marine programs, wildlife sightings, and access to some of the finest beaches of the Galápagos Islands.
Papagayo, Costa Rica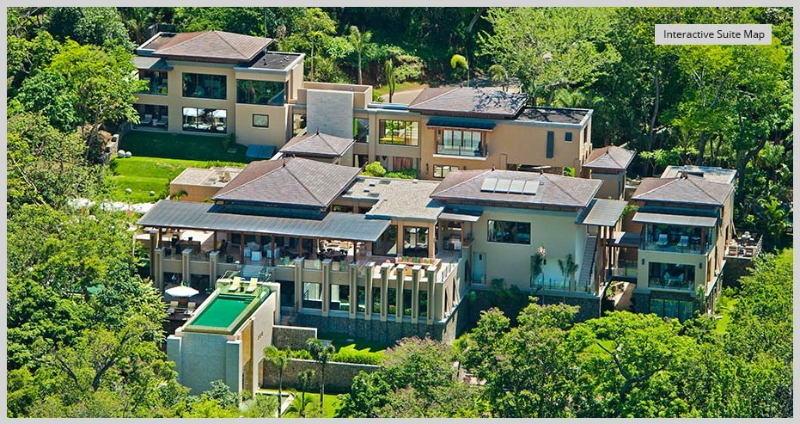 Escape to the serenity and beauty of Costa Rica's isolated Peninsula Papagayo within Villa Manzu, an eight-suite estate with two swimming pools, a spa, a theater room, an expansive bar, and much more. The attentive staff at Villa Manzu will enrich your experience, as they prepare incredible meals, provide butler and maid services, educate you about the area and its attractions, and even drive you around in a Range Rover, Ford Explorer SUV, or a Jeep Wrangler. The estate is located just minutes from a golf course, tennis courts, a marina, and several hiking paths that lead from the villa to several nearby beaches.
Amsterdam, Netherlands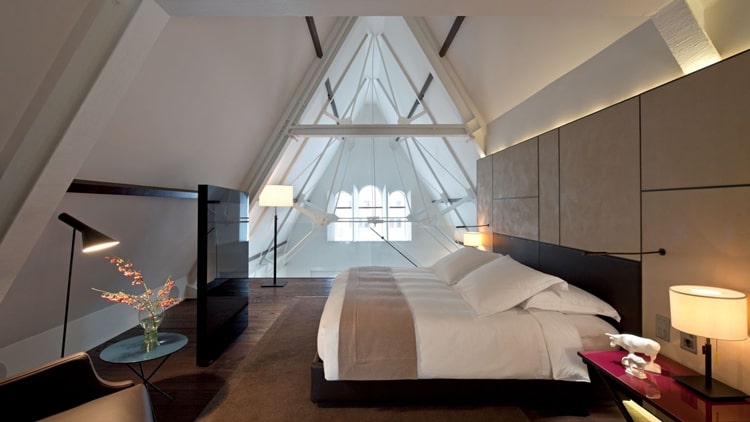 Photo Courtesy of The Conservatorium
Experience the breathtaking architecture and enchanting culture of Amsterdam, a city laced with historic canals, bicycles, flower stands, houseboats, and tall, skinny seventeenth-century buildings. Dwell in the midst of it all at The Conservatorium, crowned the number one luxury hotel in the Netherlands. Located in the Museum Square district, The Conservatorium offers immediate access to the Van Gogh Museum, Concertgebouw, Rijksmuseum, Vondelpark and Amsterdam's most indulgent upscale shopping. The hotel itself is a work of art, featuring Art Nouveau interiors and eye-catching contemporary design by designer Piero Lissoni. Indulge at the hotel's impeccable eateries and bars, and relax at the Akasha Holistic Wellbeing Centre with a spa, fitness center, lounge bar, and more.
Napa Valley, California
With a trip to Napa Valley, you can experience one of the world's most desirable destinations without packing your passport. This renowned wine region hosts a myriad of vineyards, resorts, spas, hot springs, upscale eateries, and many more luxurious attractions. Experience the wonders of this area with a stay at Bardessono, a contemporary luxury resort nestled in the heart of Yountville, which is completely surrounded by vineyards. Your comfort and satisfaction is the utmost priority at this hospitable hotel, and every one of their 62 rooms was designed with the guest experience in mind. Your stay is maximized with in-room spa services, an on-site restaurant with farm-fresh ingredients, a rooftop pool, gardens, and much more.
Necker Island, British Virgin Islands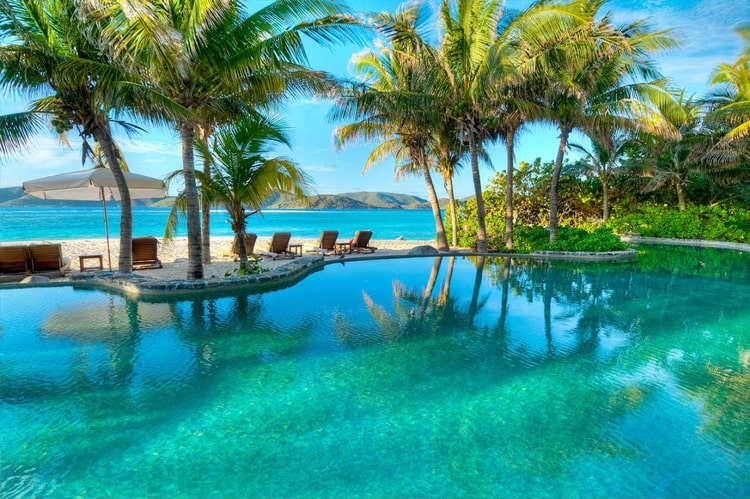 Photo Courtesy of Virgin Limited Edition
Necker Island is a private island paradise amongst the British Virgin Islands. Experience the wonders of the Caribbean in this gorgeous, exclusive setting — whether you book an individual room or reserve the entire island. During select weeks throughout the year, the island has "Celebration Weeks," where you may book an individual room and share the island with other couples and families. Otherwise, you may reserve the entirety of Necker Island for 34 people total, in which you will have access to the Great House with eight bedrooms and one master suite, sleeping a total of 18 guests. Further accommodation includes a bunk room, six Balinese-style houses, and two Temple Houses. This is the perfect arrangement for a large family reunion, wedding, or a private getaway event.
Swiss Alps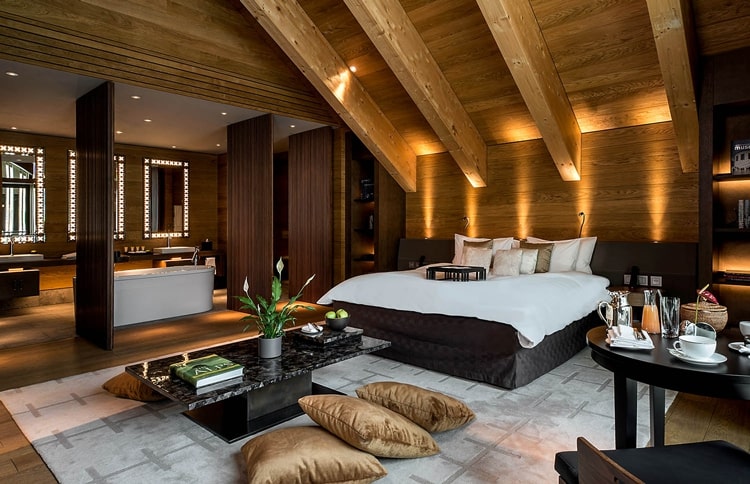 Photo Courtesy of The Chedi Andermatt
For a change of scenery, head to the Swiss Alps for a cozy vacation amidst a beautiful mountain setting. The Chedi Andermatt is a luxe hotel nestled in the Alps just 2 minutes from the ski lifts at Naetschen and 4 minutes from Gemsstock Mountain. Experience the ultimate in luxury within the hotel's gorgeous interior combining Alpine chic with Asian expression. The posh accommodations feature wood, leather and stone accents to create a cozy environment for guests. After an active day spent at the slopes or exploring the many attractions of this scenic area, unwind at the spa and grab a bite to eat at any of the Chedi's extraordinary restaurants.