Premier Estate Properties is proud to announce that we have surpassed an unprecedented $1.55 Billion of million-dollar-plus estate sales in 2020. Although this was a challenging year, our Estate Agents outperformed the market. As Florida's only private brokerage specializing exclusively in million-dollar-plus properties, Premier Estate Properties achieved this historic, record-breaking sales with only 42 agents across six offices. For many of these were in-house sales, which stretched from Vero Beach down to Fort Lauderdale, Premier Estate Properties represented both the buyer and seller.
We wanted to take a moment to highlight a selection of our exceptional sold properties. These fine estates truly represent the diverse luxurious lifestyle unique to South Florida.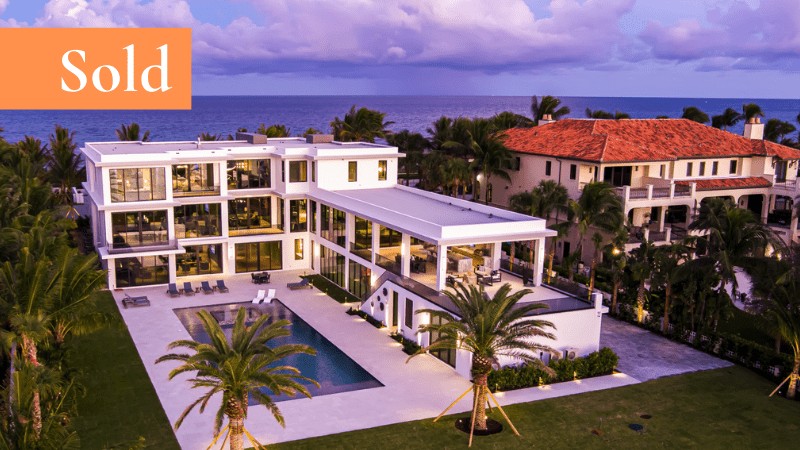 1660 S. Ocean Boulevard, Manalapan, FL 33462
Represented by: Pascal Liguori
Last Asking Price: $44,500,000
An ultra-luxurious retreat that few would ever dare to leave, the gourmet kitchen includes a catering pantry and a 210-bottle glass wine room while the exterior houses a cabana spa-bath and private tunnel to the beach.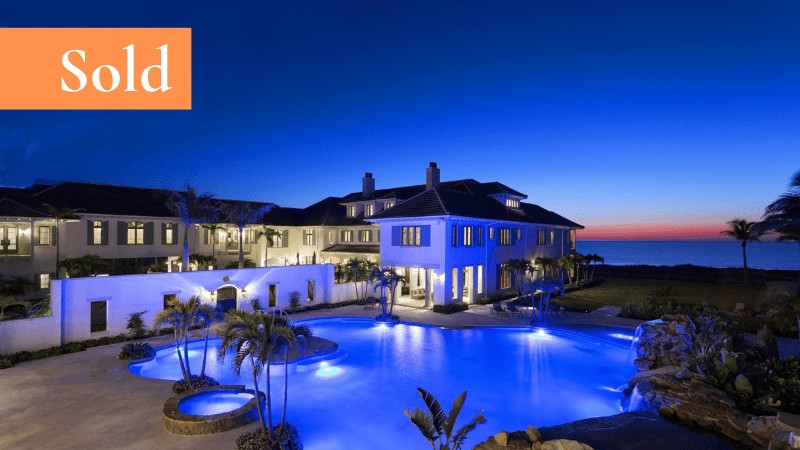 1940 S. Highway A1A, Vero Beach, FL 32963
Represented by: O'Dare Boga
Last Asking Price: $29,900,000
A compound on the ocean, the estate grounds include a carriage house, pool house, and guest house in addition to the great house, gardens, and resort-style pool.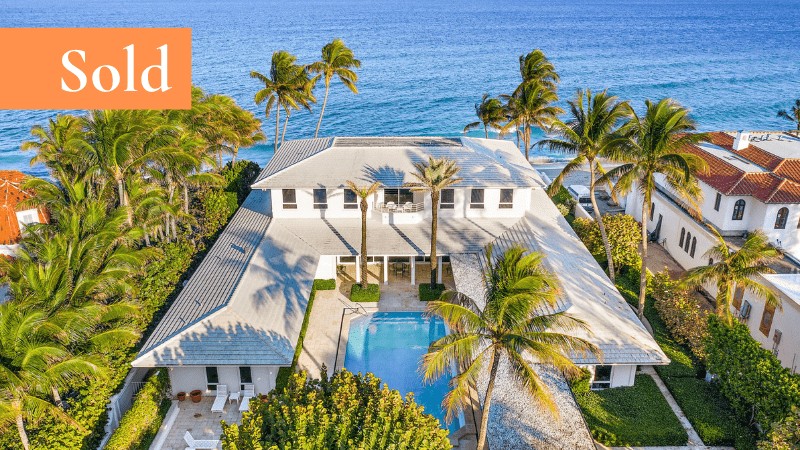 1063 North Ocean Boulevard, Palm Beach, FL 33480
Represented by: Jim McCann
Last Asking Price: $29,500,000
Designed for the discerning art collector, the broad ocean views and tall, wide walls of this six-bedroom home are ideal for displaying a curated collection of the finest pieces.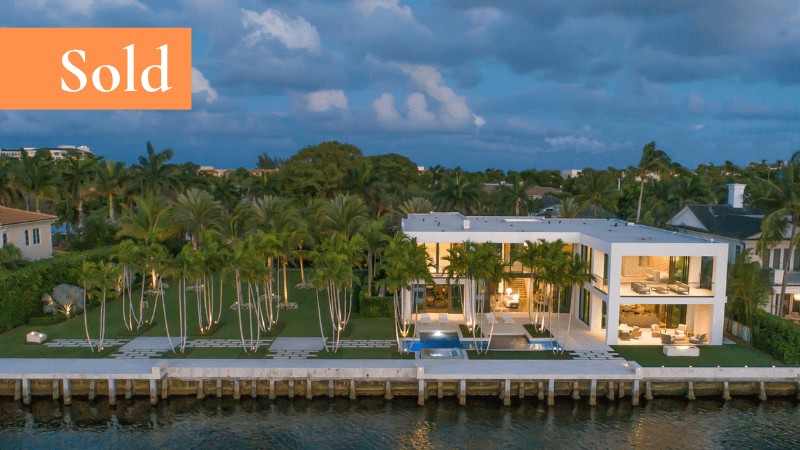 1175-1161 Spanish River Road, Boca Raton, FL 33432
Represented by: D'Angelo | Liguori
Last Asking Price: $14,500,000
Situated on two lots in the charming Old Boca Raton Estate Section, this museum modern Intracoastal estate features resort-style outdoor amenities and a stunning interior design.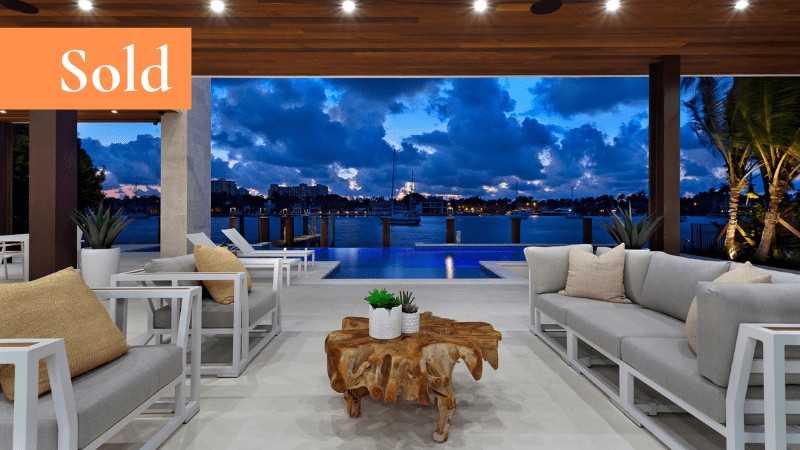 1408 Lake Drive, Fort Lauderdale, FL 33316
Represented by: Kevin Kreutzfeld
Last Asking Price: $11,500,000
An architectural tour de force with 100± feet of deepwater dockage, all three levels offer grandeur like a luxe master suite with fireplace and a sky deck for star gazing or entertaining.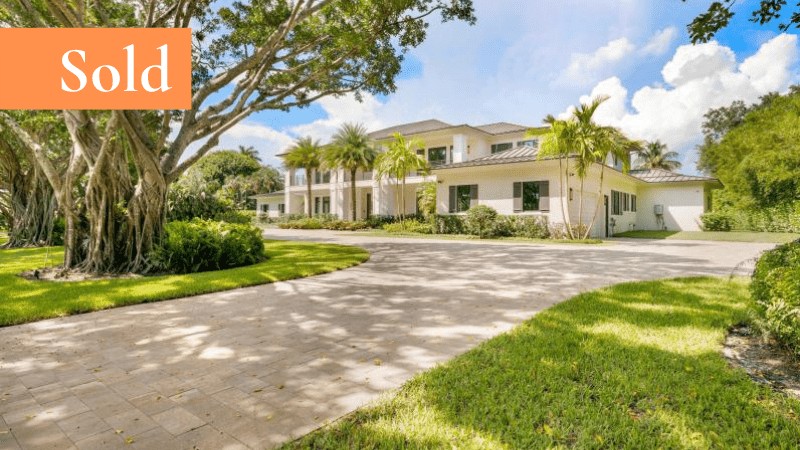 8419 Twin Lake Drive, Boca Raton, FL 33496
Represented by: Brian Ross
Last Asking Price: $6,499,000
Taking up an acre on the shores of Twin Lake, the serene outdoor space includes manicured gardens, a spa-like pool, and an expansive lawn with towering trees.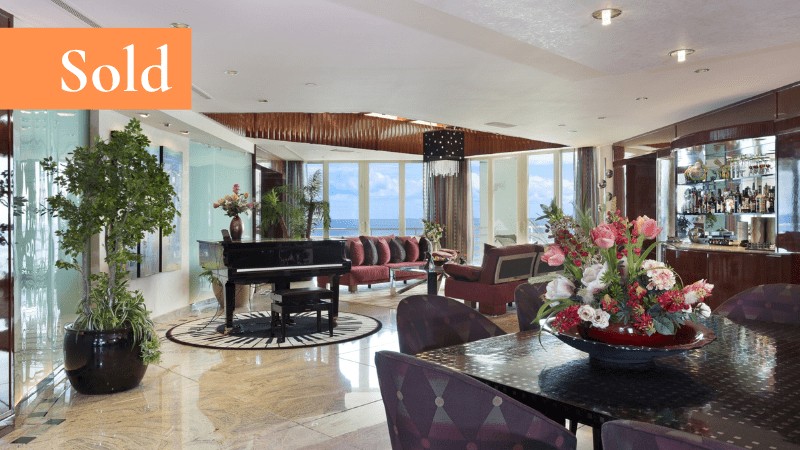 800 South Ocean Boulevard Penthouse-3, Boca Raton, FL 33432
Represented by: Scot Karp
Last Asking Price: $5,900,000
Located in Boca Raton's Ultraluxury Condominium Division, this penthouse unit at Presidential Place included an oceanfront master suite, gourmet kitchen, and seaside cabana right on the ocean.
Premier Estate Properties is ready to roll our success over into 2021. Our results-driven target marketing program, the synergy between offices, and affiliation with a global network of real estate professionals which includes Christie's International Real Estate have helped us lead the luxury real estate industry in South Florida. See more of the estates our team sold in 2020 over on our flipbook.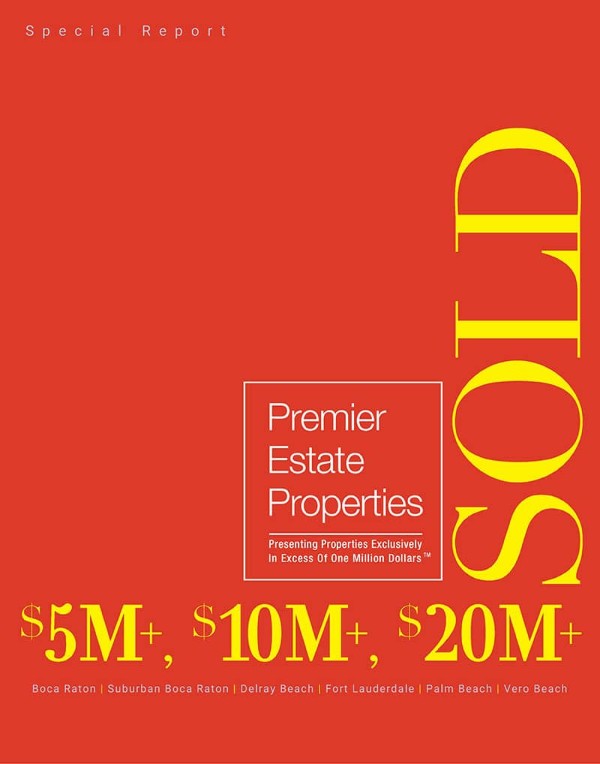 On behalf of our estate agents, we look forward to helping you buy or sell your dream home in 2021.