A home's design should be a reflection of its inhabitants – either refined and elegant, eclectic and artsy, or anything in between. Interior designers make it a priority to create an environment that speaks directly to his or her client's personality through the color scheme, furniture choice and overall aesthetic. John De Bastiani, based in New York City, is one such designer. Drawing inspiration from his client's preferences and the surrounding landscape, he creates stunning yet approachable homes all over the country – some of which have made it into publications such as Traditional Home, House Beautiful and Boston Globe Magazine. We spoke to him about his background, his inspiration behind a stunning Miami project, and current trends he admires.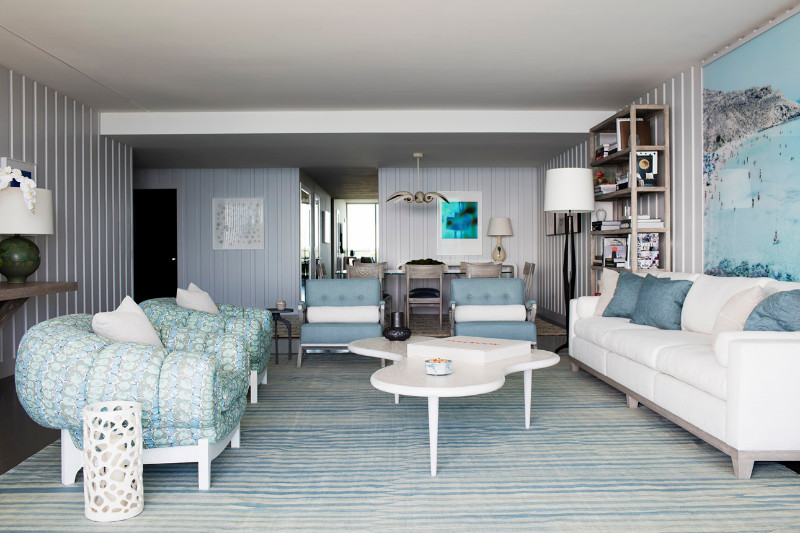 Premier Estate Properties: How did you get your start in interior design? Has design always sparked your interest?
John De Bastiani: I started out working for Brunschwig & Fils, a leading industry fabric house, in the 90's. [Interior design] was always a great interest of mine, and really grew into something that I wanted to pursue as a career while working in the business for B & F. I love the creative process and seeing "the fruit of your labor" in a relatively short period of time.
PEP: Can you tell me about your firm?
JDB: I have a pretty small firm. It's just me, an assistant and a bookkeeper. I share an apartment in New York City with my partner, and have a home office there which I work out of when doing projects on that side of the country. Right now I have several clients on the east coast so I've been spending about 2/3 of my time in New York, and the remainder in Los Angeles.
PEP: What is one big trend in interior design right now? How do you feel about it?
JDB: I think the biggest trend hands down is mixing modern with traditional. You see this a lot in new construction – especially developer residential construction. Things like "farmhouse modern" or taking a traditional house and changing the interior finishes to create a more contemporary or streamlined look. You see this a lot in kitchens and bathrooms especially.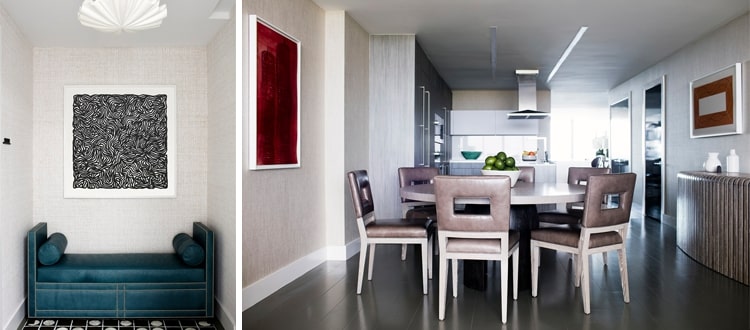 PEP: Tell me about this project in Miami. What was the client looking for? How did you help bring their vision to life?
JDB: [This project] was done for a Silicon Valley mogul. The client wanted a modern look, but not one full of Italian, glass and chrome furniture. They wanted the house to have its own personality. I took cues from their other houses and interpreted them into a more coastal, organic and modern design. Many have commented that it looks like "the Hamptons meets Miami." We also had the benefit of using our client's wonderful art collection.
PEP: It looks like the art collection is made up of abstract, statement pieces. Would you say that decorators should stick to a certain theme when decorating their walls?
JDB: I'm not one just to mix things just for the sake of mixing, it must work and have some relation and congruity. The room can take on a "dog's breakfast" look if things do not marry well. It also helps bring together the soothing palette if art is in the same color range.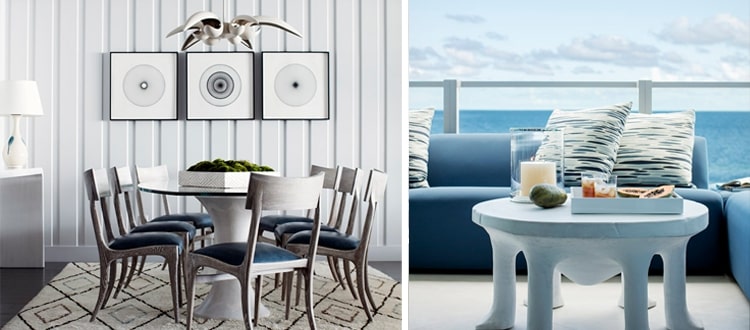 PEP: The color palette incorporates so many shades of blue! Would you say blue acts as a neutral in this case?
JDB: I love blue, and I do use it almost as a neutral. It has a calming effect and also worked well in this case with the ocean right outside the windows. I also wanted to highlight the main art piece in the living room, the overcalled Massimo Vital photograph. It's a wandering European beach scene that incorporates lovely blues, grey, and sands colors, pretty much the living room colors.
PEP: How do you typically go about choosing color palettes for a project?
JDB: I typically pick an overall palette after meeting with my client and finding out what colors they enjoy. Many people are attracted to my work because of my use of blue, so often people choose a blue color palette. I try to not do blue in every room though, but break it up a little with something else.
PEP: Does the landscape of a community influence your designs at all?
JDB: Yes, absolutely. I would not decorate a ski lodge the same way I would decorate a seaside home. Oftentimes, looking to nature is a great way to be inspired for a design concept.
PEP: Would you say you have a signature in your design projects? Or a rule you always follow? (In other words, what sets you apart?)
JDB: I think my look is not fussy, always comfortable and usable. I incorporate clean lines, and usually stay in a blue color range. Whether the project is traditional or modern, I think this carries through all my projects. I think there is oftentimes a tranquil feel to my projects – your home should be an oasis from the ever-increasingly hectic world.
PEP: What are your design plans for the future?
JDB: I am really looking forward to doing more work in Florida. We are about to begin a great project in Palm Beach soon, and [I have] a few things in Boca Raton coming up. It is very easy for me to work anywhere in the country and it's something I am very used to. I also design and make most of the furniture these day for all my projects – that way my clients are getting something unique for just them.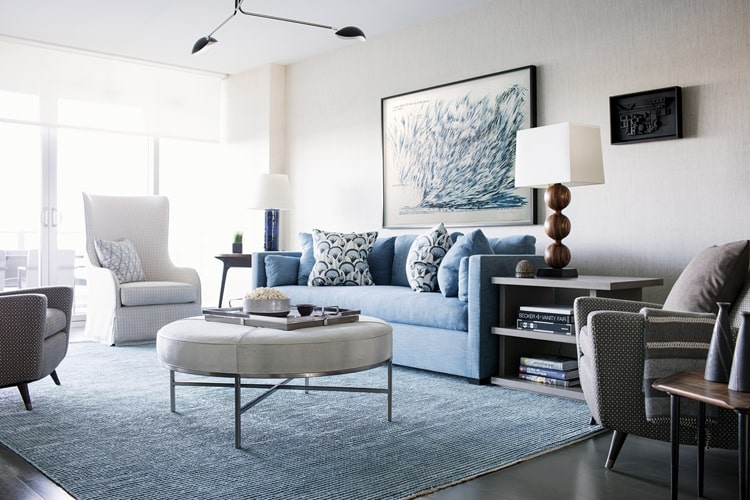 We Hope You Enjoyed Getting to Know a Design Legend!
Learn more about his work and see his latest projects on his website. All photos courtesy of John De Bastiani.