As a high-end luxury brand, we have the rare opportunity to work with some of the best interior designers and stagers in the country — and arguably, the globe. Meridith Baer Home is one of these designers, and happens to also be one of the premier home staging companies in the nation. With offices in Los Angeles, San Francisco, New York, Hamptons, and Miami, they offer staging, luxury furniture leasing, and private interior design for a variety of clients. We caught up with Brianna Smith, the head of design of Meridith Baer Home in Florida, to get some insight into current design trends across the country, from the West Coast to the East Coast, and everywhere in between.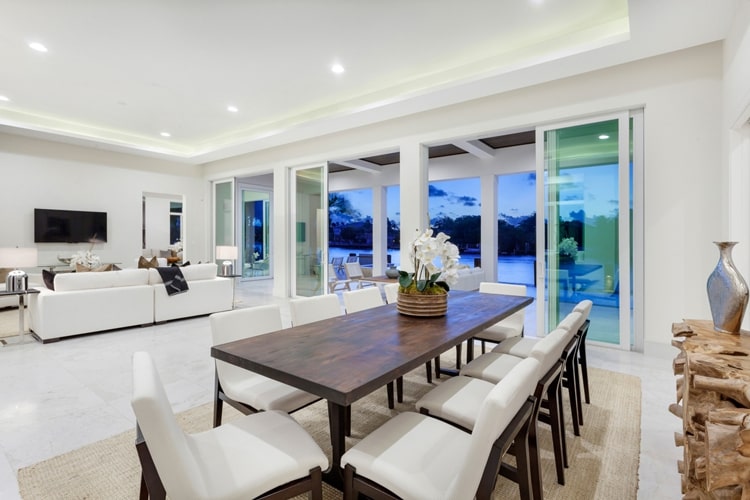 Property Located at 2884 NE 30th Street, Listed By Kevin Kreutzfeld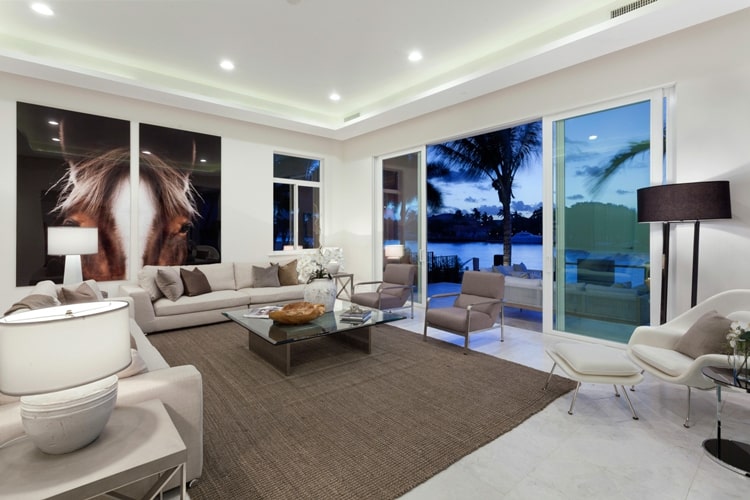 Property Located at 2884 NE 30th Street, Listed By Kevin Kreutzfeld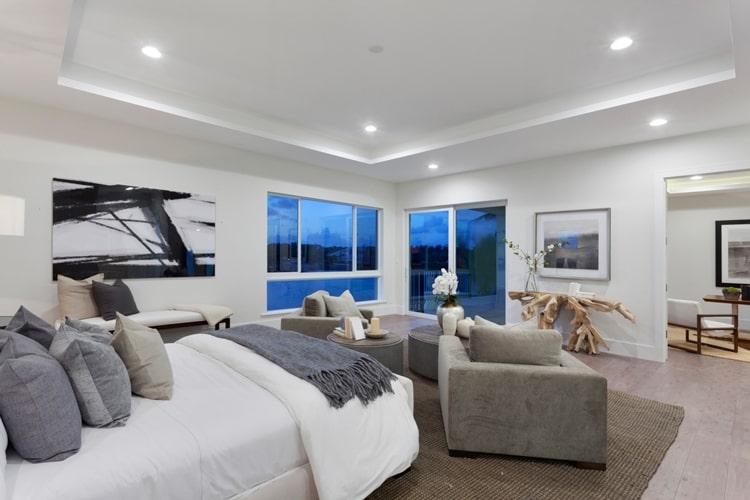 Property Located at 2884 NE 30th Street, Listed By Kevin Kreutzfeld
Since the main focus of the company is staging, Meridith Baer sees significant value in this step of the selling process. Not only does the appearance of a staged home please the eye, it creates an overall experience for buyers, as they can start to envision their life in the space. It's more than aesthetics; it's about captivating an audience.
"Even the most sophisticated buyers can have trouble walking through an empty home and seeing themselves living there," Smith said. "Staging not only eliminates the guesswork about where and how to place furniture, it shows potential buyers the lifestyle they could attain if they were to purchase the home."
Due to their wide reach across the country, Meridith Baer must understand the varying design trends from market to market, and coast to coast. Most noticeably, their coastal markets call for a more breezy, effortless look, while metropolitan areas often call for eclectic, curated staging.
"Each market has its own specific design requirements, in terms of both style and function," Smith said. "For example, we use smaller, more streamlined furniture in our San Francisco homes, since many of those are tighter spaces, whereas in Miami, we use larger furniture that epitomizes the 'coastal sleek' aesthetic, as we're often staging large estates with gorgeous ocean views."
Not only do the trends in each market vary from another, the ways of the design world are always evolving. Meridith Baer Home is always ahead of the curve when it comes to determining the current status of design, as they have a consistent gauge of the latest and most popular trends. At the moment, transitional design featuring clean lines and neutral colors is back en vogue on both coasts. There has been a noticeable move from stark modern interiors to a warmer, more welcoming aesthetic.
"Modernity is still alive and well, but it's maturing into a more comfortable mode that's both more attractive and more attainable for all types of buyers," said Smith. "Natural materials are taking center stage, and color palettes have expanded from monochromatic extremes to softer tones."
Meridith Baer has a stacked resume when it comes to staging homes in South Florida, so they deeply understand the design style of this region. In the more traditional homes they stage here, they have seen a shift from the heavy, dark Mediterranean aesthetic toward a lighter, more airy look reminiscent of coastal Montecito. The team even had a chance to show this transition by updating a home in the Royal Palm community. It was painted a bright ochre inside and out, with sage green trim. They painted the interior and exterior a gorgeous alabaster white, complemented by a dark navy trim and outriggers. They whitewashed the pecky cypress ceilings on the exterior loggia and courtyard with a light gradation of the same navy used on the trim. The result was absolutely jaw-dropping, and brought the property into the present day with a few brilliant paint color decisions.
Smith predicts that South Florida can expect to see some brass fixtures and accents used frequently on the West Coast. She says it is just a matter of time until they appear in force in our newly constructed properties. We are grateful for our partnership with Meridith Baer Home, as we trust their expertise and admire their dedication to their craft. Our exquisite properties they stage are able to shine all the more with their artistic touch, eye for beauty, and commitment to excellence.
Photography: © Edward Butera | ibi designs inc. | Boca Raton | Florida