Beautiful neighborhoods, a laid-back lifestyle and cultural attractions are just a few of the reasons residents of Deerfield Beach find their community so charming. The thriving coastal city is nestled just south of Boca Raton on Florida's Gold Coast, and attracts visitors from all over the world. Of course, locals never run out of things to do here either – the community is home to pristine beaches, championship golf courses, thriving shops and a top-notch dining scene. Whether you are just visiting or are lucky enough to call Deerfield Beach home, here are some of the best things to do, see and eat while you are in the area. Enjoy!
What to Do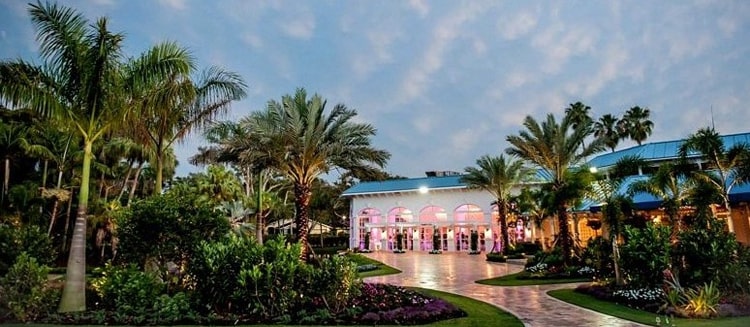 Photo courtesy of the Deer Creek Golf Club
No membership is needed to play a round at Deer Creek Golf Club, so come and see what makes it one of the best golf courses in South Florida. The exceptional course conditions, challenging obstacles and top-notch amenities will make you feel like you earned an invite to an exclusive, private club. After completing a round, retire to the clubhouse for a refreshing drink and a wonderful dining experience.
Boat to Deerfield Island Park
This island oasis is completely surrounded by waterways, making it accessible only by boat. Of course, that makes the park even more special. Take your vessel to the island for a romantic picnic among the Mangrove trees and a peaceful walk in nature. If you prefer a guided visit, sign up for a kayak or paddleboard tour through What's SUP Paddleboarding.
Adventure at Quiet Waters Park
There is no shortage of activities at Quiet Waters Park, which makes it an ideal location to spend a Saturday. Mountain bikers have access to 7.1 miles of trail, all of which has been fully renovated and offers challenges for beginners and experts alike. You can also enjoy fishing, swimming, lounging and even camping. Make sure to rent a site in advance, and arrive early enough to watch the sun set over your campfire.
Quiet Waters Park is also home to the only wakeboard and waterski park in South Florida. Enjoy skiing, slalom, kneeboarding and wakeboarding – no boat required! Simply strap in and let the cable pull you around the scenic park.
What to See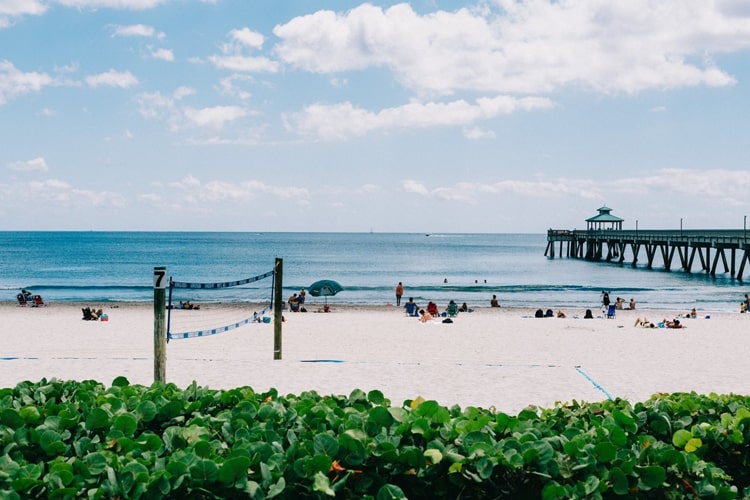 Photo courtesy of Oceans 234
The city's namesake is an oceanside paradise and one of South Florida's most treasured gems. Deerfield Beach earned the Blue Wave designation from the Clean Beach Council based on its excellent water quality, beach cleanliness, safety services and habitat conservation policies. We wish it could be beach day every day!
The Harbin Butterfly and Bird Sanctuary
South Florida is home to more than 300 species of birds, more than 100 species of butterflies, and countless species of plants. This sanctuary, conveniently located in Quiet Waters Park, is a refuge to them. Come meander through the gardens, soak in the sunshine, and marvel at the wildlife that makes up our area's vibrant ecosystem.
Taking the train used to be the best way to travel from coast to coast. Although travel by railroad is not quite as popular in the United States these days, the tracks still grace our countryside and carry an unbelievable amount of history. Learn about how trains changed the scape of America at the South Florida Railway Museum, which is filled with interesting exhibits and artifacts, and run completely by volunteers.
What to Eat
Mole, rellenos and tacos grace the menu at this Yucatan Peninsula-inspired grill. All of the food is cooked fresh to order with top-notch ingredients. Order a few dishes for the table and enjoy the atmosphere! The spacious yet intimate dining room is the perfect place for family gatherings and date nights alike.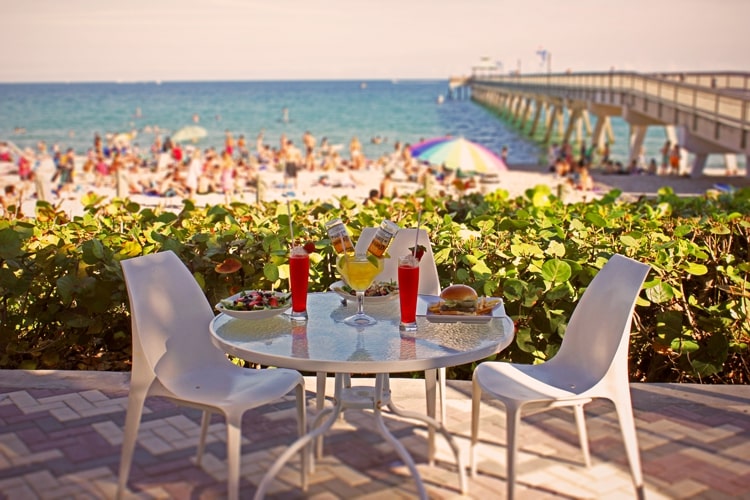 Photo Courtesy of Deerfield Beach Cafe
This cozy, modern cafe is conveniently located right near the pier on Deerfield Beach, and is the perfect place to grab a quick bite before hitting the sand. Grab a fresh pastry to go, or sit on the oceanfront terrace to enjoy a leisurely meal. The menu features classic breakfast and lunch specials, including omelettes, waffles, salads and sandwiches.
Tradition Restaurant opened in early 2017 to instant popularity – and it is not difficult to see why. The atmosphere is friendly and laid back, but the food is upscale and crafted with care. Expect traditional French dishes (some with a South Florida twist) created with fresh, local ingredients.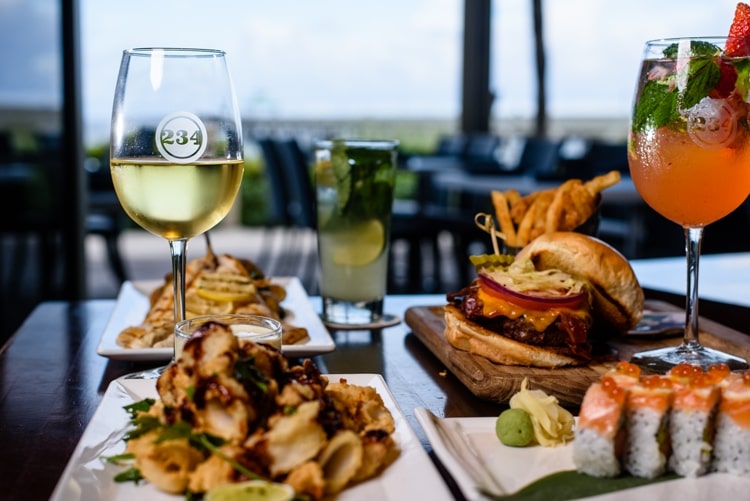 Photo courtesy of Oceans 234
This award-winning, oceanfront restaurant offers a fine dining experience for the seafood enthusiast. Here, you will find fresh fish and shellfish plucked straight from the sea, and prepared with a South Florida twist. Start your experience off with a tropical craft cocktail (think: blood orange margaritas and pear coconut mules), before moving onto the main event.
This casual spot serves up authentic Brazilian fare, as well as some of the best acai bowls in the state! Choose a size and top it with granola, chia seeds, fresh fruits and more. Regardless of what you choose, the result is bound to be refreshing.
Where to Live
Deerfield Beach is a great place to call home. If you are thinking of making your visit a little more permanent, peruse the beautiful estates currently for sale in the area.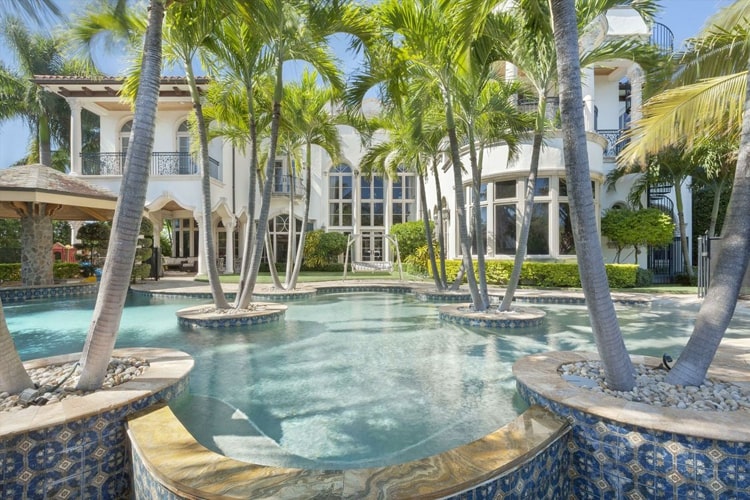 This home is for sale at 75 Little Harbor Way, Deerfield Beach | Listed by Kevin Kreutzfeld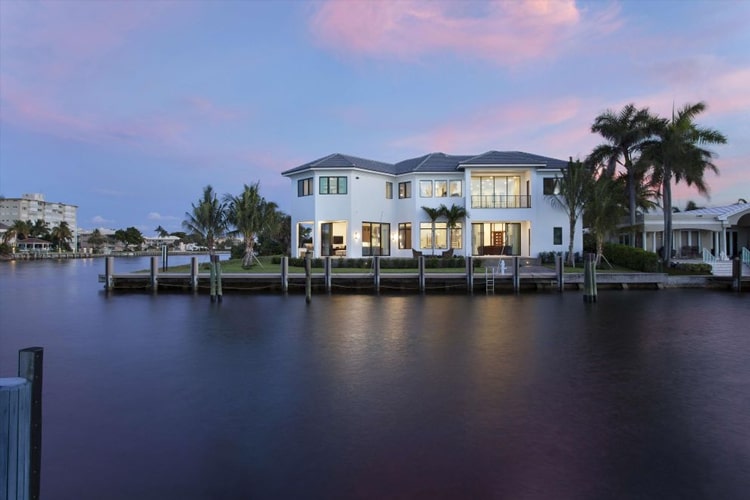 This home is for sale at 1653 SE 6th Street, Deerfield Beach | Listed by Kevin Kreutzfeld