Believe it or not, Halloween is creeping up around the corner. In addition to the many pumpkin patches and hayrides, autumn festivals, and other fall activities, there are several Halloween events in Boca Raton worth adding to your calendar. From tame kid-friendly festivals and costume contests to thrilling haunted attractions and exclusive parties — these events will ensure you celebrate Halloween to the fullest!
September 28–29, October 5–6, 12–14, 18–21, 25–28 + 30-31
Location: Enigma Haunt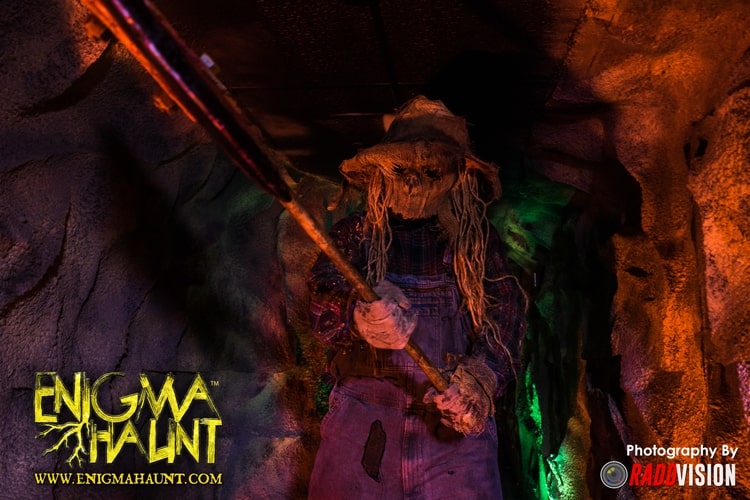 Photo Courtesy of Enigma Haunt
Get in the spirit for the holiday all month long at Enigma Haunt, a haunted house in Boca Raton with three hair-raising haunted attractions in one indoor location. Each of the attractions, including Cursed, Twisted Mayhem, and Realms of Terror, provides endless thrills and excitement. Pick your poison — or opt for all three — at Enigma Haunt, open on weekends throughout the month of October. While you may not be able to avoid the inevitable fear induced at Enigma Haunt, you can avoid standing in line by purchasing your tickets online in advance. Tickets are valid on any one day of the event, from 7 p.m. to midnight on Fridays and Saturdays, and 7 to 10:30 p.m. on select Thursdays, Sundays, and Tuesday, October 30.
October 19–20 + 25–27
Location: Sugar Sand Park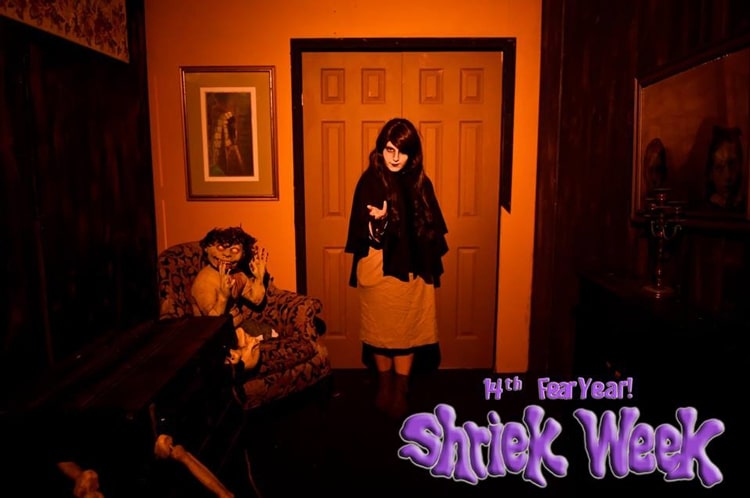 Photo Courtesy of Naomi Phelps of Sweet Memories Photography via Sugar Sand Park
The beloved Sugar Sand Park turns into a spooky destination in the days leading up to Halloween. Each year, the park's Shriek Week offers several days of spooky events and activities for all ages, such as haunted houses, carnival games, LED shows, train rides, magic shows, trick-or-treating, and a scary film festival. Get a sneak peek at the many activities happening throughout Shriek Week this year! Admission prices and dates/times vary depending on activity. Shriek Week is open on Friday, October 19 and Saturday, October 20, and again on Thursday, October 25, Friday, October 26, and Saturday, October 27. This family-friendly festival is the perfect way to celebrate the holiday in advance with your little ones!
October 27
Location: Peter Blum YMCA of Boca Raton This safe and fun family-oriented event will feature incredible costumes, decorations, and activities at the Peter Blum YMCA of Boca Raton. Halloween at the Y activities include haunted houses, trick-or-treating, Star Wars Jedi training, a puppy patrol rescue mission, a dance party, bounce houses, hayrides, magic shows, and much more! Advance tickets cost $5 for adult non-members and $15 for children non-members. Members may bring one bag of candy per person to reserve their spot in advance. Tickets the day of the event are $5 for adult members and non-members, $15 for children members, and $20 for children non-members. Bring your candy or purchase advance tickets at the front desk of the Peter Blum YMCA!
October 30
Location: Calusa Veterinary Center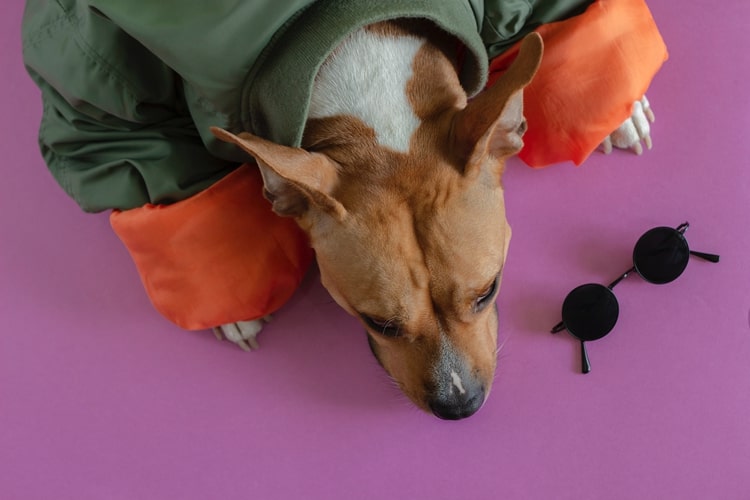 The Calusa Veterinary Center is making sure our four-legged family members are not left out of the Halloween festivities! This 24/7 veterinary center in Boca Raton is hosting a Halloween Soiree & Pet Costume Contest on Tuesday, October 30, featuring wine and snacks and other refreshments, and a pet costume contest. The pet owner with the best pet costume will win a seven-night Caribbean cruise on the MSC Seaside!
October 31
Location: The Addison Before the adults-only party starts at the Addison, take your little ones to the Kids' Monster Bash, designed for elementary-aged children. The event will take place at the Addison from 5–6:30 p.m., featuring a not-so-scary dance party, trick-or-treating with special characters, and a kid-approved menu of light bites. Tickets are limited and can be purchased in advance, the cost is $20 per child and $10 per accompanying adult.
October 31
Location: The Addison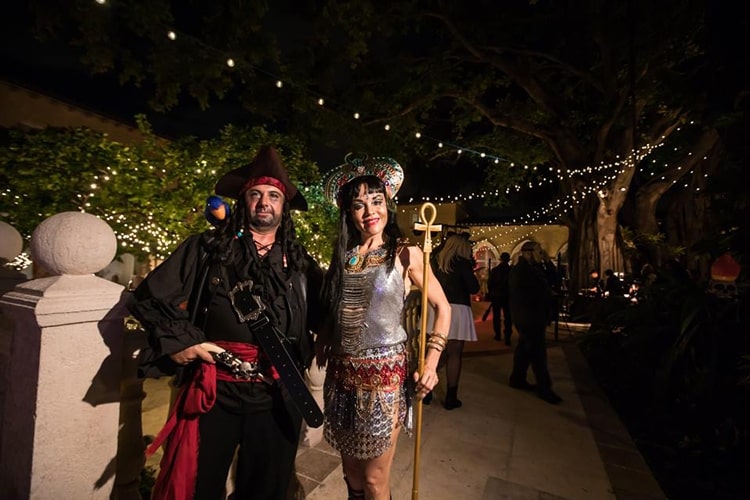 Photo Courtesy of Muñoz Photography via The Addison
Get decked out in your finest costume and head to the Addison for a spectacular event benefiting Slow Burn Theatre Company at the Broward Center. Complementing the Addison's historic property, this year's theme pays homage to the 1930s classic horror icons with a foodie-approved fare, an open bar, live entertainment, and a haunted walk-through. This over-the-top Halloween event is open to the public. General admission tickets are $125 per person, which includes entry, food, an open bar, and entertainment. Reserve a VIP table for up to 10 guests for $2,500, which includes complimentary valet parking, access to the indoor VIP area with a private table, table-side food and beverage service, and champagne bottle service, in addition to general admission benefits.
October 31
Location: Boca Black Box Head to Boca Black Box on Halloween for a night of rock 'n' roll and nonstop fun! From 7–9 p.m., participate in rockstar karaoke, and enjoy entertainment from Lipstick Killers, an Alice Cooper tribute band, from 9–11 p.m. Dress as your favorite rock star and rock the night away with this talented tribute band playing all of your favorite songs masterfully reproduced with props, costumes and other exciting elements. Purchase tickets in advance to be a part of the excitement at Boca Black Box this Halloween!
Happy Halloween!
How are you celebrating this spooky holiday? Let us know in the comments below.