While Delray Beach is enjoyable all year long, it is particularly lovely in the summertime. With a full event calendar, pristine outdoor spaces, and gorgeous sugar sand beaches, there are plenty of ways to maximize your summer in this desirable coastal town. Whether you are fortunate enough to live in Delray Beach or are simply visiting for the day from surrounding cities (or afar!), here are some ways to spend your time this summer.
EVENTS
June 9, July 14, August 11 + September 8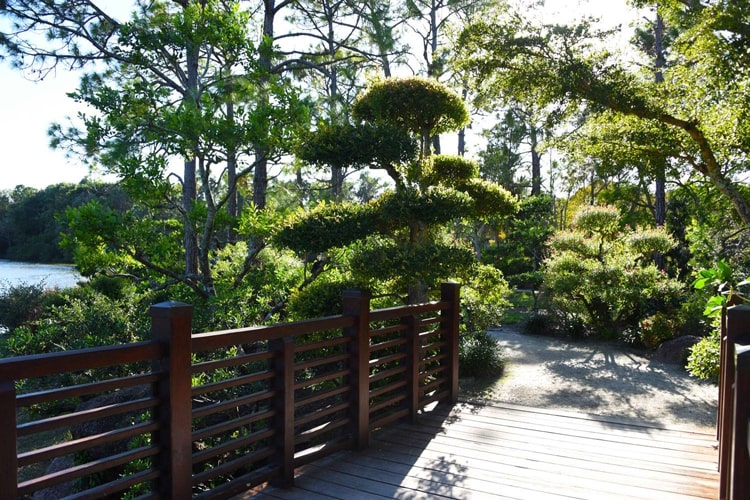 Photo Courtesy of Morikami Museum and Japanese Gardens
Visit the Morikami Museum and Japanese Gardens for their exclusive Sushi & Stroll Summer Walks event happening throughout the summer. On the second Friday of each month, explore their exquisite Japanese gardens with a craft sake in hand. Visitors are also invited to indulge in the delectable Pan-Asian cuisine from Morikami's Cornell Cafe, and enjoy roaring taiko drum performances by Fushu Daiko at 6:30, 7:15 and 8 p.m. Purchase your Sushi & Stroll Summer Walks tickets in advance or at the door! This year, the Sushi & Stroll Summer Walks are sponsored by JM Lexus, so anyone who presents a Lexus key fob will receive free admission for two people all summer long.
June 19 | 5–9 p.m.
Head to Daughters of Zion Seventh Day Adventist Church for the Spady Cultural Heritage Museum Juneteenth Celebration, a cultural event recognizing a special date in American and Florida history. Juneteenth commemorates June 19, 1865, which marked the end of slavery. Guests will enjoy live music, artistic expressions and demonstrations, belly dancing, drumming, storytelling, speakers, and delicious food. This event has a suggested donation of $10.
July 4 | 4–9:30 p.m.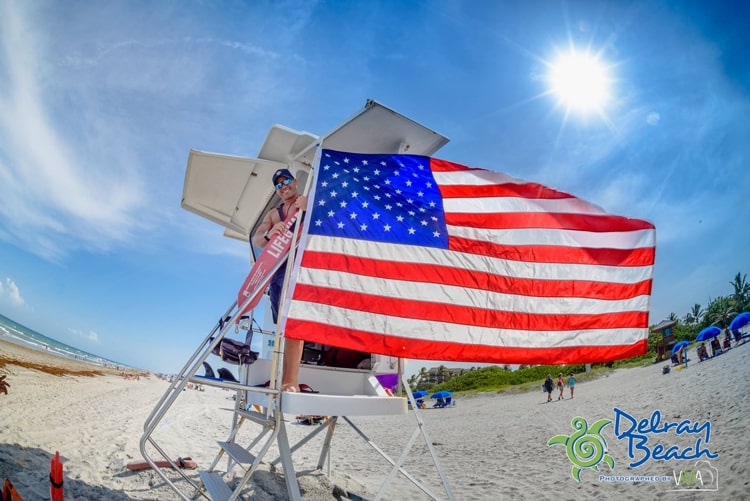 Photo Courtesy of VMA Studios via Visit Delray Beach
Celebrate Independence Day at Delray Beach's 4th of July Celebration along A1A and Atlantic Avenue. This free event will feature live music, a sand-sculpting contest, and a myriad of family activities, such as face painting, crafts, sidewalk chalk and more. A stunning fireworks show starts at 9 p.m., launching from the north end of the beach.
August 1–7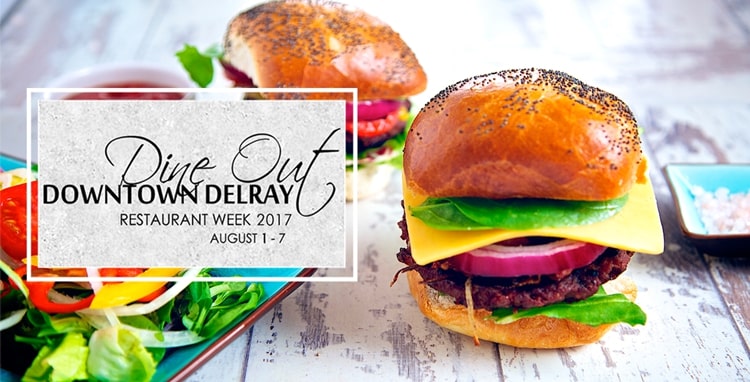 Photo Courtesy of Delray Beach Downtown Development Authority
Explore the diverse dining scene in Downtown Delray at the 2nd Annual Dine Out Downtown Delray Restaurant Week. The week features a variety of prix fixe lunches and dinners along with special Dine Out deals, plus a series of creative culinary events and classes at participating restaurants. Enjoy Dine Out deals for $10 and under, a multi-course prix lunch for $20 and under per person, or a multi-course prix fixe dinner for $20–40 per person. Make your reservations at participating restaurants and discover what amazing plates await at some of Delray's finest eateries.
ACTIVITIES
Embark on a historical walking food tour of Delray! With Savor Our City Culinary Tours, small business owners, artisans, purveyors, farmers, restaurant chefs and mixologists share their personal food stories and their passion for local, seasonal and sustainable eats. Some of the most popular tours in Delray include Taste Atlantic Avenue, Art & Wine Lovers Tour Through Pineapple Grove, and Wine & Popcorn Pairing. Make your reservation in advance for a fun (and tasty) tour of this amazing town.

Photo Courtesy of Delray Yacht Cruises
Cruise through the calm waters of the Intracoastal Waterway aboard the Lady Atlantic and Lady Delray while enjoying food and drinks accompanied by a two-hour narrated tour while passing some of the area's most iconic mansions. Learn about area history, see marine life, and feel the cool coastal breeze as you explore the canals of this gorgeous area. Ride the 1:30 p.m. cruise all summer long for just $16 per person using their special summer discount!
The Morikami Museum and Japanese Gardens is one of the most beautiful destinations in Delray Beach and South Florida as a whole. Experience Japanese culture, art, gardens, food and more at this exquisite collection of pristine gardens located in inland Delray about 8 miles from the beach.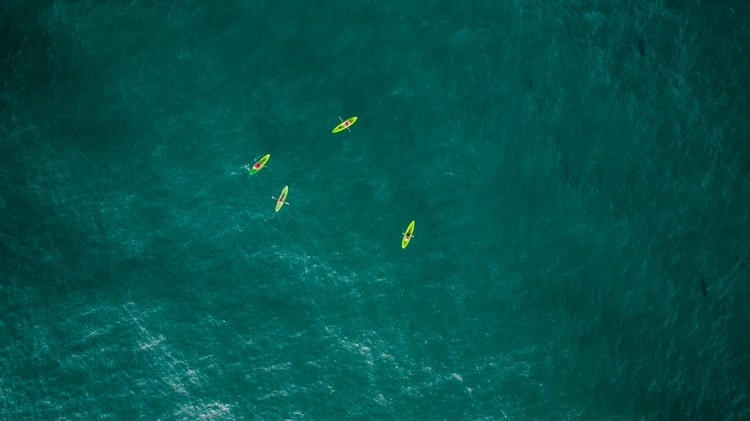 Get immersed in the turquoise waters of the Atlantic by going kayaking, windsurfing, surfing, or stand-up paddleboarding with Delray Beach Water Sports. Access their location on the beach just north of the Seagate Hotel & Beach Club for a convenient rental and enjoy your day exploring the refreshing ocean waters!
Escape the summer sun and unwind with a night at Vino Van Gogh. This unique painting studio is Delray Beach's newest hot spot for art and entertainment. Enjoy a glass of wine or beer with your sweetheart or a group of friends and follow step-by-step instructions to recreate a featured painting. This is a fun and interactive way to express your creativity!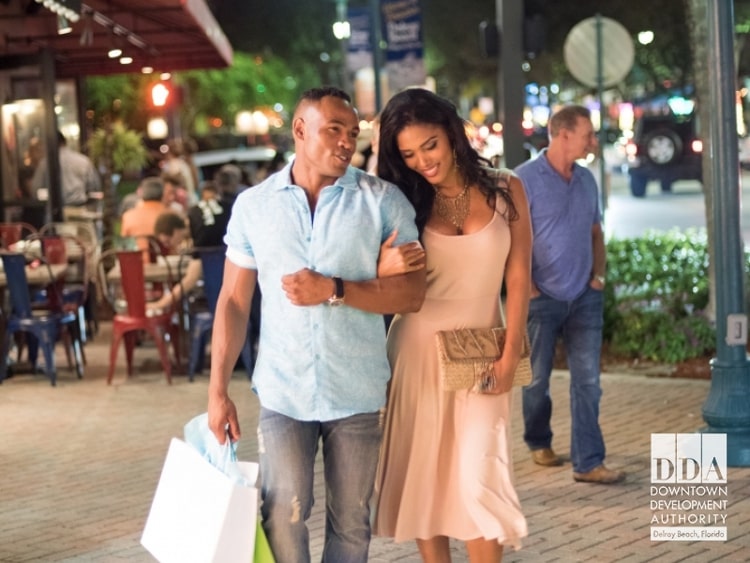 Photo Courtesy of Delray Beach Downtown Development Authority
Simply take a stroll through the charming area of downtown Delray, popping in and out of boutiques, luxury shops, upscale eateries, and experiencing the buzz of this amazing city. Explore the trendy Atlantic Avenue or artsy Pineapple Grove Arts District to grab a bite to eat and go shopping!
Delray Beach is widely known for its exquisite beaches, and Atlantic Dunes Park is perfect for those pursuing a more serene beach experience. The park is nestled in an elevated wooded area, providing a quiet escape from other high-traffic beaches. There are plenty of places to lay out, as the beach itself is expansive and it is significantly less crowded.

Photo Courtesy of the Delray Beach Tennis Center
Stay active at the Delray Beach Tennis Center, a full-service public tennis facility with 14 clay courts, six hard courts, and an enormous 8,200-seat stadium. Play tennis at their location in the heart of Delray Beach or at their second location, the Delray Swim & Tennis Club, located on Jaeger Drive. Enjoy their pristine facilities and practice your tennis game in the glorious sunshine this summer!
Or play a round of golf at Delray Beach Golf Club, with a course designed by the legendary golf course architect, Donald Ross. With a rich history and plenty of accolades, the course thrives today as an accessible public venue suitable for all levels of play.
Addison Reserve Country Club
Enjoy the all-inclusive luxuries at Addison Reserve Country Club, a Platinum Club of America and the recipient of the coveted Emerald Award. In addition to its exquisite dining, golf course, fitness center, spa, tennis facilities, and more, Addison Reserve is an exceptional community to call home. The country club is home to 717 luxury estates situated on 653 lushly landscaped acres.
HAPPY SUMMER
How are you experiencing Delray Beach to the fullest this summer? We'd love to know! Let us know in the comments below.