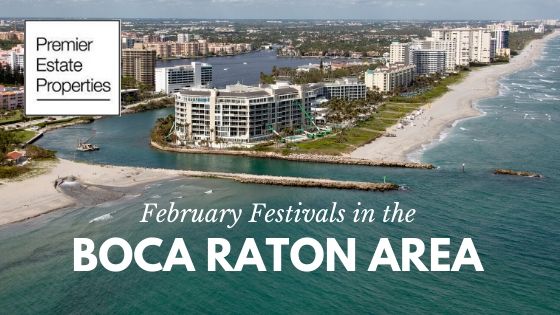 Festival season never truly ends when you call Southeast Florida home. In February, there's a wonderful collection of local festivals in the Boca Raton area for fun in the Sunshine State. From fabulous food to art, comedy, and live music, the February festival schedule features a little bit of everything. Whether you're dropping by your vacation property for a quick recharge or living in the area full-time, you'll find a festival with your name on it. Our Estate Agents have all the details on five festivals coming to the Boca Raton area this February.
Festivals in Boca Raton This February
If you enjoy delicious food, live music, fine art, and fun, local festivals, then you're going to love owning a home in Boca Raton. Contact us to buy and sell homes in the area.