Love is in the air! Whether you're embarking on a first or second date, or you've been going on dates with your significant other for years, there are so many excellent date ideas in Boca Raton. Take a look at some of our favorite date activities, from food- and wine-centric experiences to adventurous activities in the water. These fun and unique date activities will ensure your date goes off without a hitch!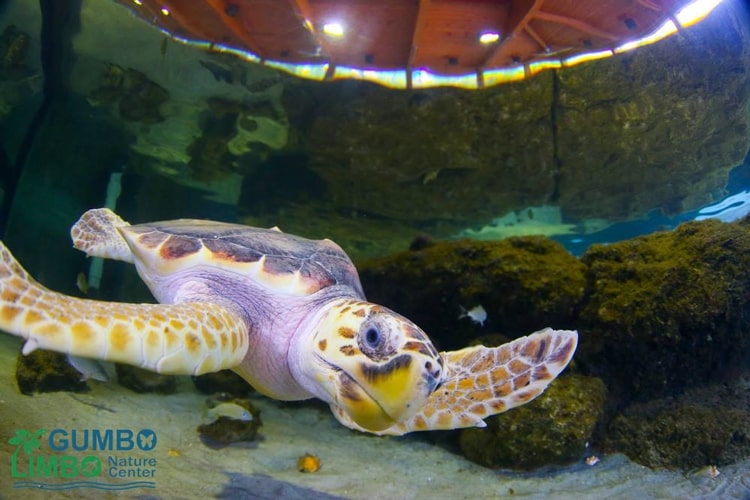 Photo Courtesy of Ben Hicks via the Gumbo Limbo Nature Center
Situated within Red Reef Park between the ocean and the Intracoastal, the Gumbo Limbo Nature Center is a 20-acre nature preserve teeming with wildlife. Take a stroll along the boardwalk leading to a scenic lookout, relax in the butterfly garden, or observe sea turtles in the rehabilitation facility. With water views, lush landscaping and interesting wildlife, the preserve is a picturesque and laid-back date destination.
Savor a Five-Course Meal at Six Tables
Six Tables is truly a unique and interactive dining experience. Situated at Mizner Park, this romantic eatery only offers a chef's prix fixe five-course menu at a single seating at 7 p.m. on Thursdays, Fridays, and Saturdays. Plus, as the name implies, the restaurant only has six tables, which enhances the intimate and personalized experience. The $99 prix fixe menu includes hors d'oeuvres, a soup, salad, a main plate, a dessert and a variety of beverages, starting with a welcoming sparkling aperitif and ending with a glass of port digestif. Reserve one of the six tables by calling 561.347.6260.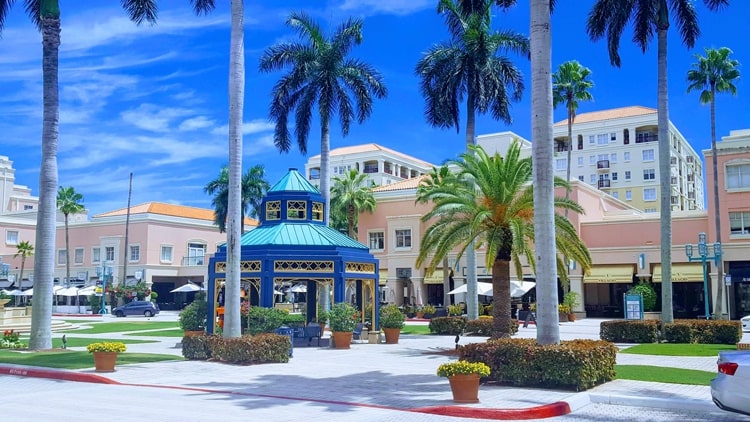 Photo Courtesy of Mizner Park
A visit to Mizner Park is a laid-back option for the indecisive couple. This expansive lifestyle center serves as the heart of activity in Boca, and there is no shortage of things to do here. Pop in and out of upscale boutiques and designer stores, stop for a bite to eat or a drink, admire artwork at a local gallery, and people watch all the while.
While technically just up the road in Delray Beach, the Morikami Museum and Japanese Gardens is a popular destination for Boca residents. This stunning cultural center embraces the century-old connection between Japan and South Florida. Since opening in 1977, the Morikami Museum has welcomed thousands of visitors, all eager to explore the rotating exhibitions, tea ceremonies, and traditional gardens. Within these halls, you will find more than 7,000 Japanese art objects and artifacts, including a 500-piece collection of tea ceremony items. A visit to the Morikami Museum and Japanese Gardens makes for a serene and beauty-filled date activity.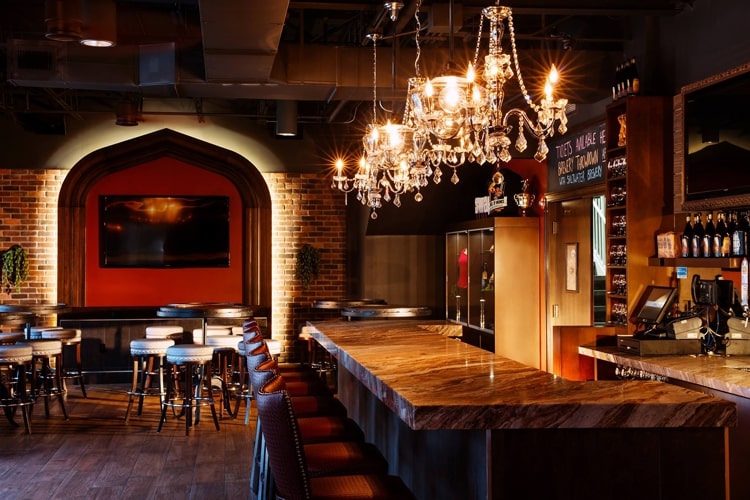 Photo Courtesy of Barrel of Monks Brewing
Barrel of Monks proudly brews Belgian-inspired beers to bring the taste of the Old World a little closer to home. Visit and tour their state-of-the-art brewery in Boca to see the process up close and personal — and sample a few brews all the while. Barrel of Monks offers brewery tours on Tuesdays at 7 p.m. and Saturdays and Sundays at 2:30 p.m. and 4:30 p.m., except during special events. There is no reservation necessary for the tours and Groupon tickets may be purchased here.
Sit back, relax and let out a few laughs at Mizner Park Comedy Club. This popular comedy club hosts a variety of comedians, both well-known and up-and-coming, in an intimate space. Take a look at their upcoming shows to get tickets, all of which benefit local non-profit organizations. Beer, wine, soft drinks, snacks, and candy are available for purchase at each show, and there are no purchase minimums. Attendees are encouraged to dine prior to or after the show at any number of restaurants in Mizner Park and the Downtown Boca area.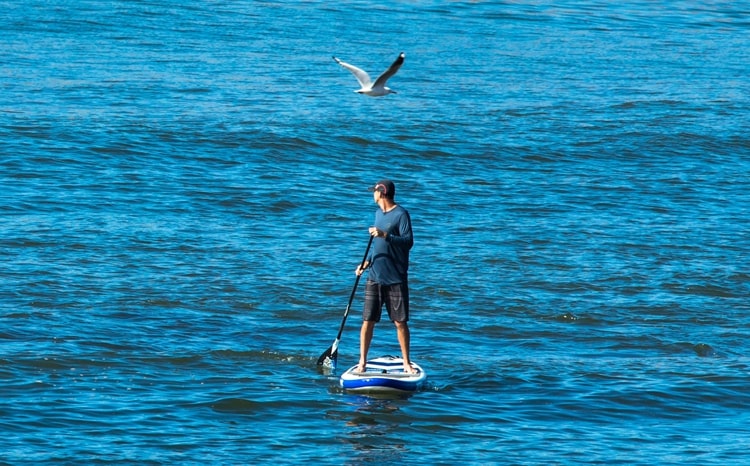 Take your date off dry land with an adventurous paddleboarding trip at Lake Boca. Salty Dog Paddle offers this peaceful paddleboarding tour perfect for trying SUP yoga poses and for first-time paddleboarders. The seawalls on either side of the Intracoastal help to break up most of the waves caused by wind. Plus, there is not much boat traffic in this calm area and sometimes the water is still enough that you can see the bottom of the sea floor! Make your reservation for this active and fun date idea.
With the gorgeous scenery and water access we enjoy in Boca, it's only right to witness it all atop an outdoor patio while you dine. There is an array of restaurants with outdoor patios in Boca Raton, offering Intracoastal views, fresh air, and a serene atmosphere. Some of our favorites include City Fish Market, Boca Landing, Waterstone Rum Bar & Grill, and Farmer's Table.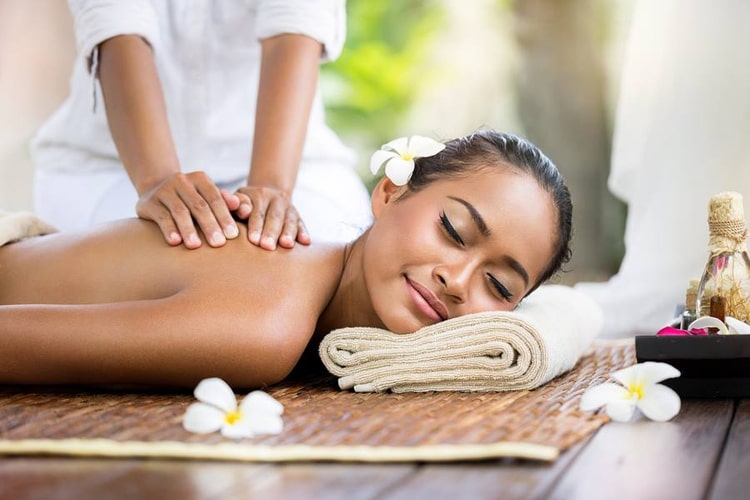 This exquisite, tri-level sanctuary is a favorite amongst South Florida residents, most likely because it makes them feel like they have stepped onto the Hawaiian islands. Indeed, the spa is the brainchild of Gayle Wentworth, who lived in Maui for 10 years before opening her business in 2007, bringing that aloha spirit to Florida! From massages to wraps, all of the spa's services are wholesome and invigorating, and all based in Polynesian tradition. Take for instance the Huna Treatment, which begins with a gentle warm oil treatment on the "third eye" to quiet the mind and restore inner calm. Then enjoy a scalp and deep-tissue massage (Lomi Lomi) designed to heal the body and reduce stress. It is one of the most popular treatments for a reason! Looking for more luxurious spas in the area? Check out these unique and lavish spa treatments in South Florida.
Even if you've never tried scuba diving, Force-E Scuba Centers offers a chance to try it out before committing to the real deal. The Force-E Try Scuba Diving program allows you to get a sample of diving — either in a pool, off a beach or from a dive boat. Consider this exciting and informative option for your next date adventure! Who knows? If you enjoy it, you can even take the plunge into a certification course in the future.
Sip on Exceptional Wines at Vino Wine Bar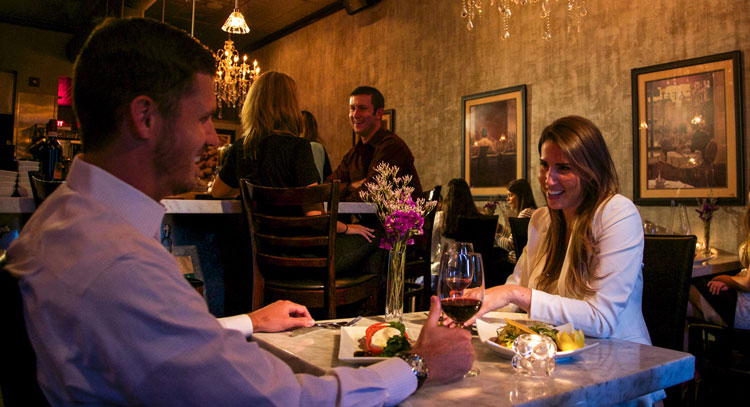 Photo Courtesy of Vino Wine Bar
Wine tasting always makes for a romantic date night activity — especially if it's in a cozy and elegant atmosphere like Vino Wine Bar. Visit this intimate, centrally located wine bar to sample from their collection of over 250 wines by the glass. Their wine list includes a variety of regions, vintages, and varietals to keep your visit interesting. Enhance the experience with a bite to eat, live entertainment, and an overall sophisticated atmosphere. Vino Wine Bar is open Tuesday through Saturday from 5 p.m. to midnight.
Enjoy Dinner AND a Show at iPic Theaters
Bring the best of both worlds — dinner and a movie — into one luxe setting at iPic Theaters at Mizner Park. This upscale movie theater features plush seating, modern technology, and in-theater service for chef-driven dishes and an excellent selection of drinks. iPic is a pioneer of the dine-in theater concept. While you watch a movie, you can enjoy high-quality, chef-driven fare from award-winning Chef Sherry Yard, complemented by farm-to-glass cocktails and a variety of drink options. Choose from iPic's signature seating options, Premium leather seats or Premium Plus leather recliners, to enjoy your movie experience in exceptional comfort. Take a look at upcoming showtimes to book your next date night at this all-inclusive luxury movie theater.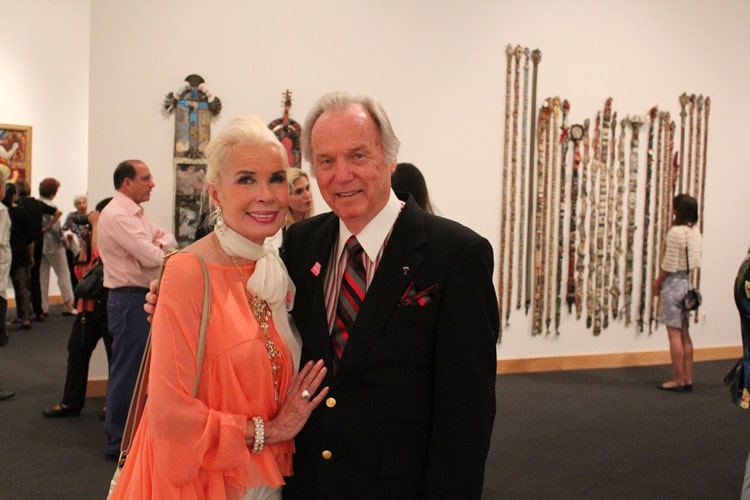 Photo Courtesy of Boca Raton Museum of Art
Experience the vibrant arts culture of the city with a visit to the Boca Raton Museum of Art. This beautiful museum in Mizner Park hosts a wide range of art in a myriad of styles and mediums, held in both permanent collections and rotating exhibits. Share your favorite pieces with your date as you stroll through the exhibits hand in hand. Keep in mind that the museum is closed on Mondays, and is open from 10 a.m.–5 p.m. Tuesdays, Wednesdays and Fridays, from 10 a.m.–8 p.m. on Thursdays, and from 12–5 p.m. on Saturdays and Sundays. Admission is $12 for adults, $10 for seniors 65 and over, and free for members and children under 12.
If you don't have your own boat or yacht to explore the city by water, don't fret! Boca Boat Adventures offers the only private speed boat tours and excursions in and around Boca Raton. They specialize in private and personal small group tours for up to six guests, which allows for a much more intimate touring experience. Cruise through the Intracoastal to take in views of the famous Boca Club & Resort, the many stunning waterfront estates in Boca, sparkling Lake Boca, and a number of waterfront parks.
Love is in the Air!
What are your favorite date activities in Boca Raton? Share your ideas in the comments below.