Exercise is vital to maintaining a healthy lifestyle. Not only is it good for your body, it is rejuvenating to your mind, soul and overall well-being. While there are a number of traditional gyms and fitness centers scattered throughout the region, let's explore some out-of-the-box options for exercise. With all of the sun we get in the Sunshine State, it's only right to head outside for some of these activities. However, there are a few indoor options as well — perfect for a rainy day workout or a break from the summertime heat.
Outdoor Activities Yoga at the Beach
As if the practice of yoga wasn't rejuvenating and relaxing enough, imagine attending a yoga class with nothing in sight but the serene Atlantic Ocean. Take in the calming sounds of ocean waves lapping on the shore, breathe in the fresh salty sea smell, and admire the beauty of a glorious sparkly backdrop while you do Yoga at the Beach in Boca Raton. They believe yoga classes are best done in relaxing and natural environments, such as at parks, on the beach or overlooking the Intracoastal. Yoga at the Beach is suitable for both new and intermediate yoga students. Each month, they offer full moon yoga classes, sunset yoga classes, and workout yoga classes!
Tennis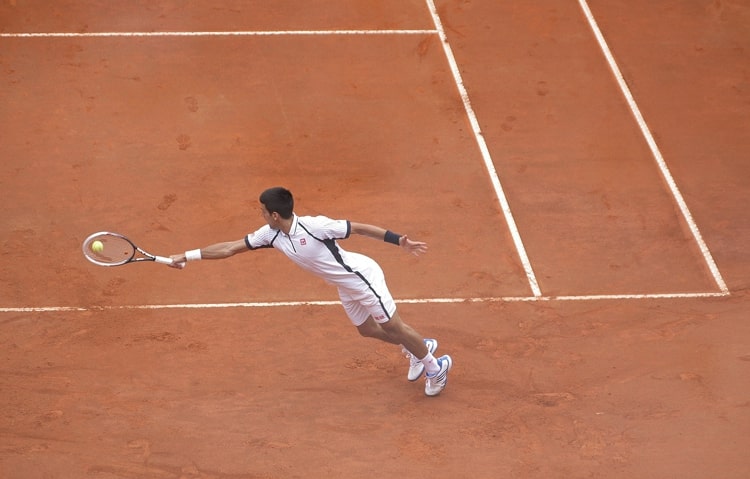 Many South Florida residents enjoy the luxury of a private tennis court — either in their community or even their own backyard. This is a convenient way to remain on top of your game and stay in shape, as this leisurely yet fast-paced activity will get your heart pumping. If you do not have a tennis court nearby, consider joining a local country club with tennis courts on site. Some of the area's best private golf courses are joined by exceptional tennis facilities! Boca West Country Club has an extensive tennis program boasting more than 30 Hydro courts surrounded by lush vegetation and gorgeous views of their five-star golf courses.
Swimming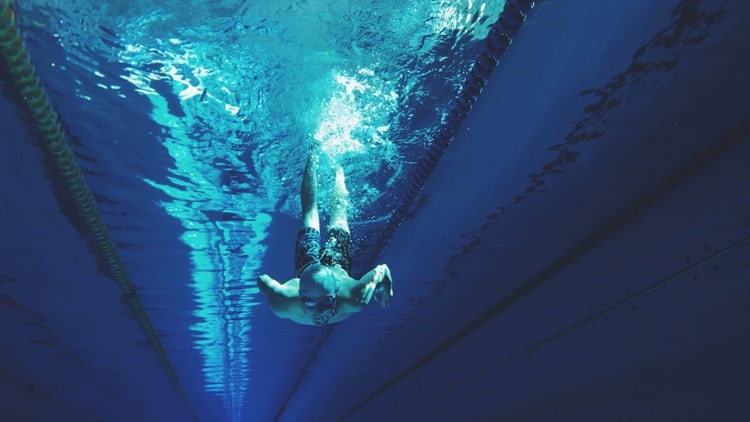 With immediate ocean access and a complicated network of waterways weaving throughout the area, South Florida is positioned to be the perfect place to go swimming. Whether you do laps in a resort-style pool located right in your backyard or community, or take a dip in natural surrounding waters, swimming is the perfect way to work out and cool off simultaneously. And of course, swimming is easy on your joints and relieves your body from strenuous pressure you might experience in a gym setting. Some of the best pools dedicated to lap swimming can be found at the Swim and Racquet Center of Greater Boca Raton or the expansive Fort Lauderdale Aquatic Complex, featuring three large outdoor lap pools.
Stand-Up Paddleboarding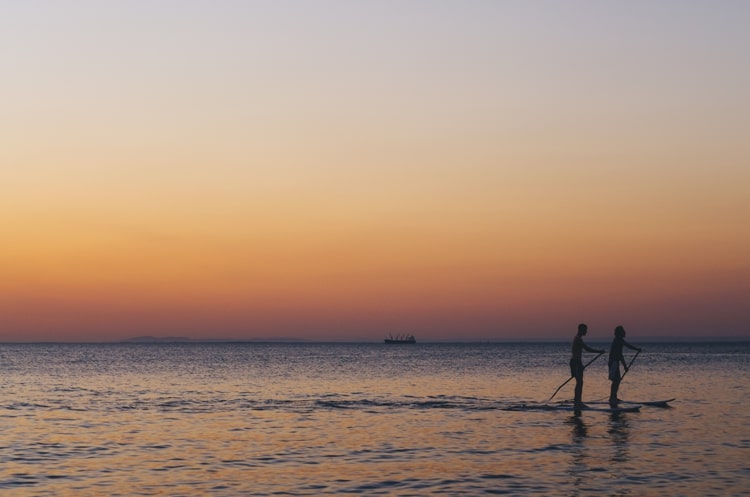 If you have yet to try stand-up paddleboarding, you are in for a treat. This sport has gained popularity as of late, as it is both challenging and laid-back, allowing you to experience the ocean, a river or lake from a new perspective. Paddleboards look like a surfboard but are much longer, making balance easier — for those as young as six years old all the way up to participants in their 80s. Sunrise Paddleboards is located along the Middle River in Fort Lauderdale, where you can surf in the ocean, explore the river, or join their popular "Venice of America" tour on the Intracoastal. Work out your core and experience some of the area's most breathtaking sights by paddleboarding with Sunrise Paddleboards.
Cycling, Walking or Jogging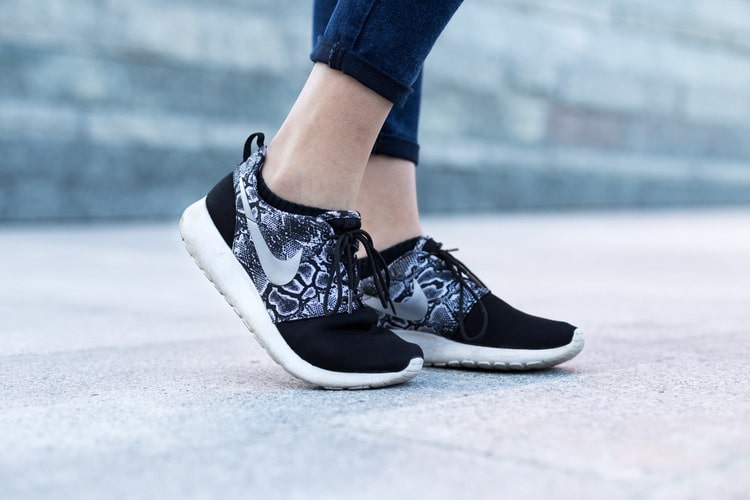 This may seem like an obvious way to exercise, but why not try a change of scenery from your regular route? Or if you're an avid treadmill user, get outside for a dose of fresh air! Take a trip to the historic Jungle Trail, spanning 8 miles along a barrier island in Vero Beach. This sandy trail is included on the National Register of Historic Places, as it was built in the 1920s for citrus growers to haul produce up and down the barrier island. Today, it is used primarily for cyclists, walkers and joggers, who enjoy varied vistas along this scenic trail, from wildlife-dense tropics to river views, and everything in between.
Indoor Activities Yoga Studios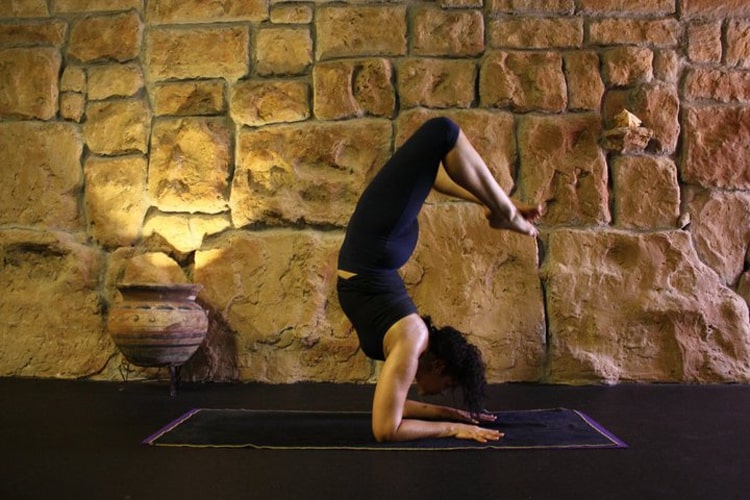 Photo Courtesy of Anuttara Yoga
Rejuvenate your body, mind and spirit with a yoga class at Anuttara Yoga, named one of the best yoga studios in Broward and Palm Beach Counties. In either of their two locations, in Deerfield Beach or Delray Beach, you can experience the revitalizing practice of yoga in their heated or unheated classes. If you enjoy your sessions, you might even escape the busyness of life at their Ocala Yoga Retreat, featuring daily yoga practice and meditation, meals prepared by vegan chefs, comfortable accommodations in private cabins, stand-up paddleboard or suspension yoga classes, wakeboarding, and other activities.
Pilates
Pilates is a system of exercises encompassing over 500 controlled, precise movements performed on a floor mat or special apparatus, designed to strengthen and stretch your muscles, in addition to enhance mental awareness and improve posture. Vault Fitness is a wonderful place to try out this unique form of exercise. Check out the schedules for each of Vault's locations — in West Boca, East Boca, Fort Lauderdale, Palm Beach and West Palm Beach.
Nia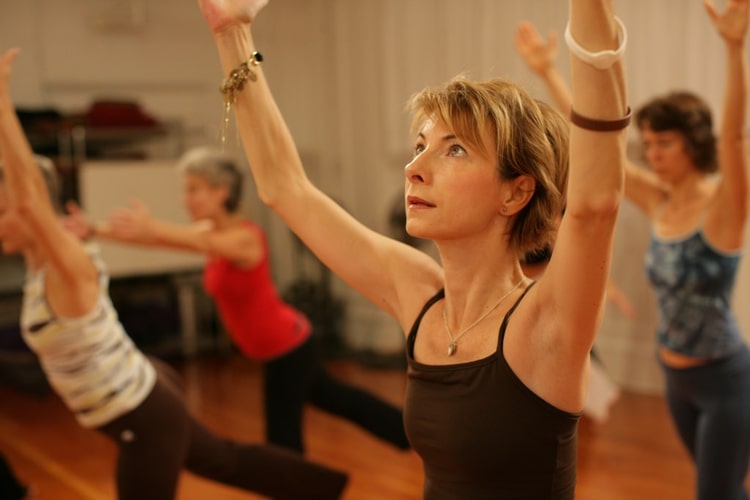 Photograph Courtesy of Nia Technique
One of the most fun ways to get moving is with a dance class set to energized music. Nia combines dance, martial arts and mindfulness to tone your body while transforming your mind. Much like yoga, this holistic fitness practice addresses every aspect of who you are — including your body, mind and soul. Experience something unlike any other with a barefoot Nia class taught by a licensed teacher. Find a class near you for a spellbinding and light-hearted experience!
Cycling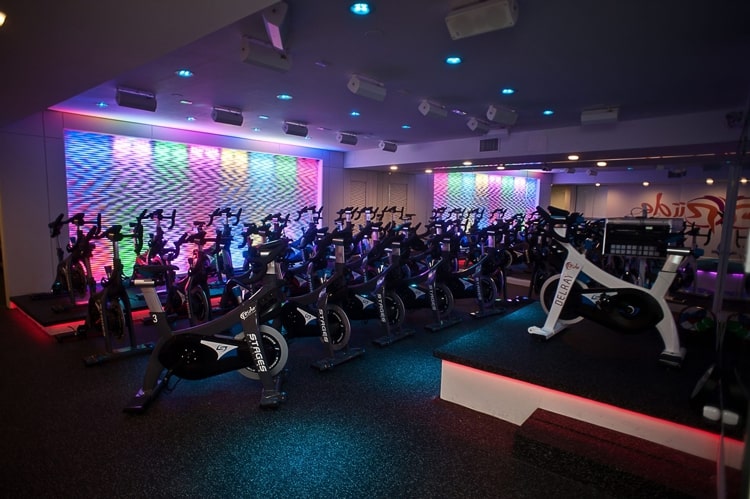 Photo Courtesy of Ride Delray
Ride Delray is an upscale cycling and fitness studio in Delray Beach. Sign up for an exhilarating cycling class, including strength and conditioning workouts to bring your fitness to the next level — whether you want to maximize weight loss or increase muscular endurance. Check out Ride's membership details and schedule to see if this is a good fit for your personal fitness plan and schedule. Their classes focus on a variety of subjects, providing an option for every experience level.
Personal Training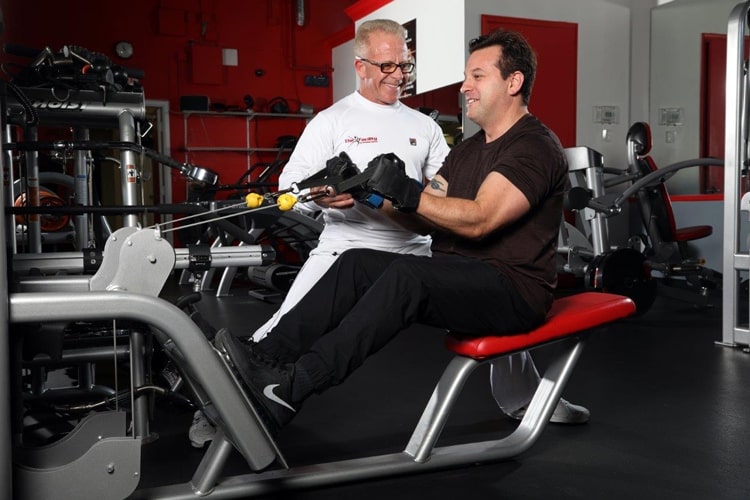 Photo Courtesy of The Facility for Personal Training
One of the best ways to get in shape and have accountability to hit the gym is by hiring a personal trainer. The Facility for Personal Training in Boca Raton is an excellent resource for connecting with a trainer who will tailor a fitness program to your specific needs. The trainers at The Facility have an advanced knowledge in various fields of science and anatomy, as all have received a four-year degree in exercise science, physiology or kinesiology. The Facility specializes in men and women 40 years and older in addition to addressing medical injuries and infirmities.
Get Moving!
Whatever activity you try out, you are bound to have a pleasant experience with both short-term and long-term impacts on your overall health.