Architecture has the unique ability to inspire, set a tone, and say so much without saying a word at all. Architectural design has evolved significantly over the years, taking on a variety of styles that reflect the events, culture and personality of their time. Talented and innovative designers are always searching for ways to revolutionize the industry, coming up with ideas and styles the world has never seen before. Let's take a look at some of the most impressive and innovative trends we are seeing in the architecture sphere at both the commercial and residential level.
Minimalism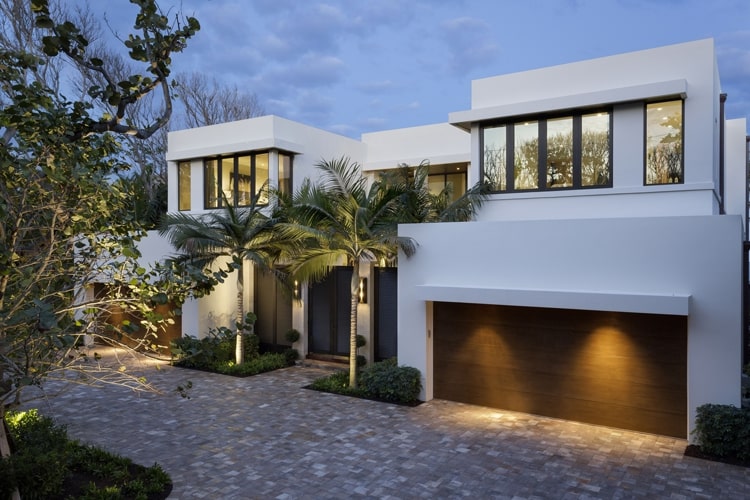 It's no secret that less is more for the current architecture world — at both the macro and micro level. Minimalist exteriors feature large and bold shapes, sharp lines, shiny metals, and natural materials, and interiors host bright white walls, chic built-ins and expansive rooms. In fact, the color white epitomizes this clean and simple look that is so desirable right now. Fueled by modernity and technology, this trend is taking over the design world, inside and out.
Sustainability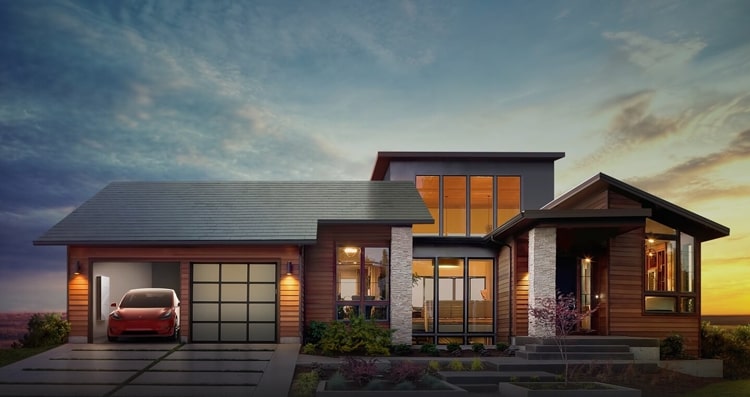 Photo Courtesy of Tesla
Design typically corresponds to the current cultural concerns during the time it was conceived. So it's no surprise that builders are starting to construct with a greater emphasis on sustainability and ecological intelligence. Sustainable building, commonly known as green construction, means both the structure and building process are environmentally responsible and resource-efficient. We have noticed a major increase in solar-powered homes throughout the world, as architects use both active and passive techniques to reduce energy dependency in buildings and homes, often through the installation of solar panels. Tesla's solar-powered roofing materials are invisible when viewed from the street, yet are fully exposed to the sun from above. Sleek tile designs include Tuscan glass, slate glass, textured glass, and smooth glass.
Glass Walls
We are also seeing an increase in floor-to-ceiling glass walls in both corporate structures and modern homes. Many "walls" slide back and forth or open with the press of a button to create seamless indoor/outdoor living. Glass walls add a striking modern look and feel, let in glorious rays of sunlight to a home's interior, and maximize vistas by providing a panoramic snapshot of surrounding scenery. This transparent design feature is especially attractive for South Florida homebuyers, as they can more easily appreciate water views, enjoy indoor/outdoor tropical living, and soak in as much sun as possible from their home's interior.
Rooftop Gardens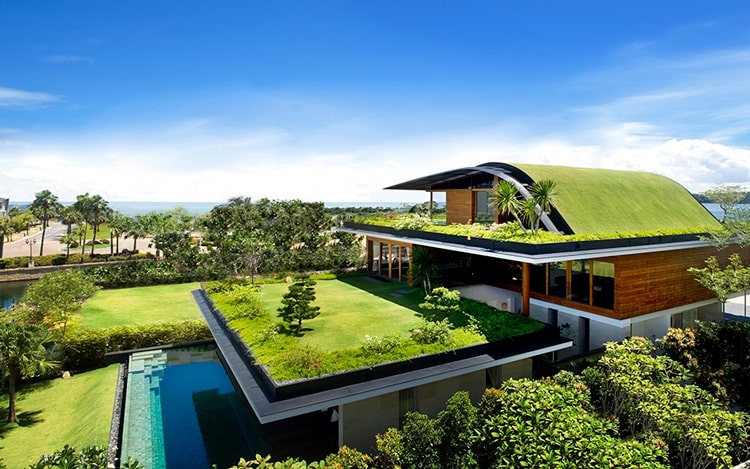 Photo Courtesy of Guz Architects
Along the lines of sustainability, rooftop gardens have started to emerge atop homes and corporate structures all around the world. In fact, some buildings depend on their green roofs to improve the quality of the structure, the environment, and the wellbeing of its inhabitants. Benefits of rooftop gardens include stormwater management, improved air quality, energy efficiency, noise reduction, and much more. Not to mention, the aesthetic appeal of these gardens in the sky adds a significant touch of natural beauty to an otherwise unnatural structure.
Mixed Materials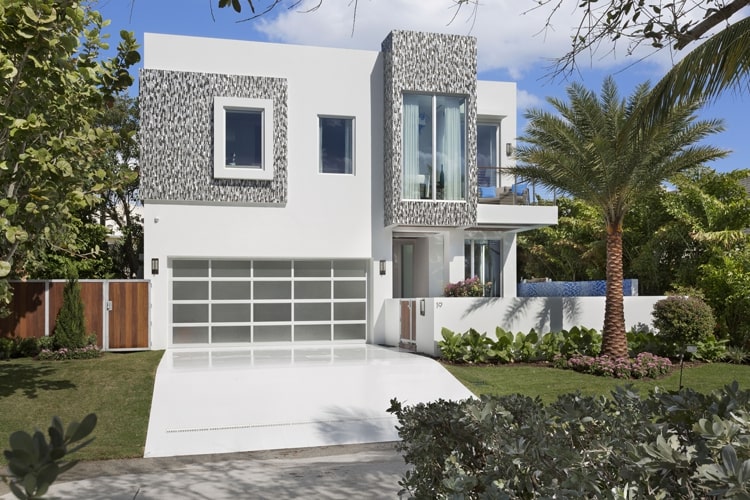 Architects have become braver as of late, daring to combine unpredictable materials to create unified and stunning works of art. This concept is similar to a dish served at a high-end eatery that combines textures, flavors and temperatures to create a cohesive experience. Likewise, mixed materials in architecture add a unique element and interest to the overall look and feel of a design. You can easily see this trend on exteriors of new construction modern homes or buildings, where the designer has layered blocks of contrasting materials, often in square or rectangular shapes. We particularly admire the combination of cold metals and warm wood, which emit a clean, sophisticated and modern look when paired together.
Invisible Buildings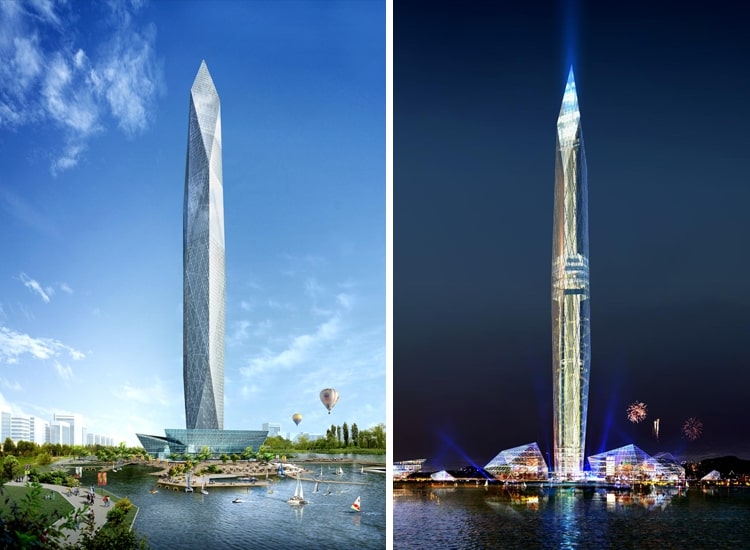 Photo Courtesy of GDS Architects
The surreal concept of invisible buildings may not seem achievable, but master architects aspire to make this dream a reality. Mirror-like facades help buildings blend into their surrounding environment by reflecting the sky, neighboring buildings, and other elements of the landscape. Architects in South Korea are taking this a step further with their plans to create the world's first invisible tower. Tower Infinity will use a high-tech LED facade system that creates a reflective cover surrounding the massive 1,476-foot structure that will appear transparent by day and bright at night.
What architectural trends have captured your attention?
Let us know in the comments below!