Distinguished as one of the nation's most prestigious gated yachting communities, The Sanctuary provides the utmost in quiet seclusion and security in Boca Raton's internationally acclaimed yachting enclave. The community enjoys a gated entry with 24-hour road and water patrol, a private marina, lush landscaping, and a central location. The Sanctuary hosts some of the most spectacular estates in South Florida — let alone, the world.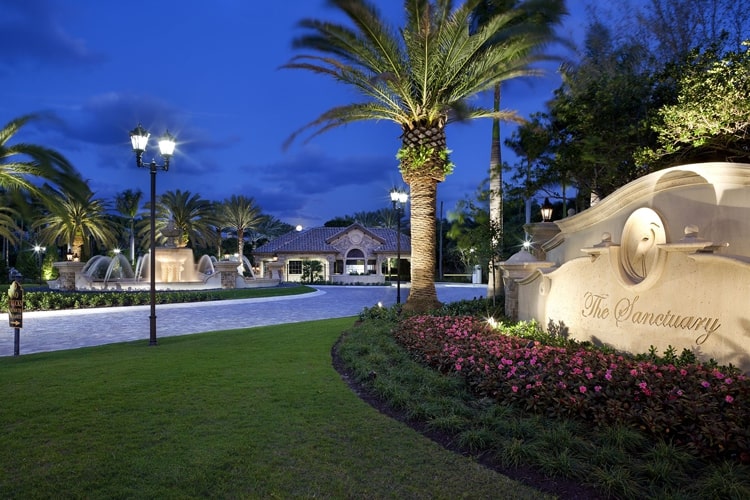 About The Sanctuary
Situated along the Intracoastal, The Sanctuary features a collection of spectacular estates nestled on winding tree-lined streets and deepwater finger isles. Many properties boast protected views and dockage over the tranquil waterway to the lush 27±-acre nature preserve. Residents of The Sanctuary enjoy the ultimate in luxury living, whether they are an avid yachter, socialite, a tennis player, or an entertainer. The Sanctuary is a private enclave to some of the area's most affluent executives, who prefer the security, serenity, and prestige that this gated community provides.
A Yachter's Dream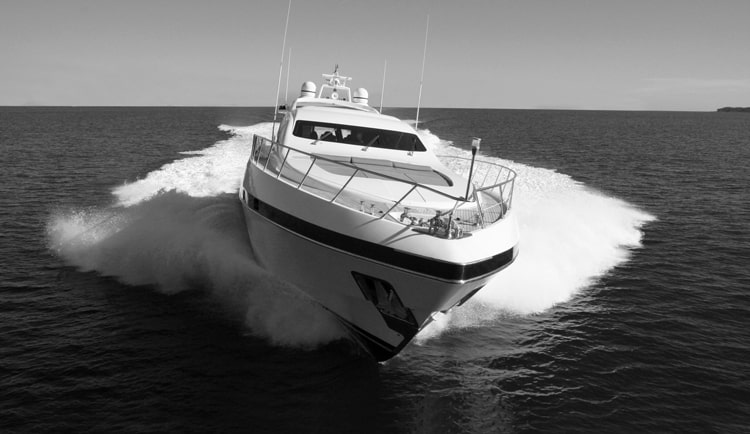 The Sanctuary real estate is particularly desirable for the yachter, who can access the Intracoastal and Direct Ocean access from their private dock or the community's pristine marina. Many properties in The Sanctuary offer deepwater protected dockage to accommodate substantial yachts. Plus, some residences are located on expansive double lots featuring multi-yacht dockage. Purchasers of interior properties may access yacht dockage at The Sanctuary Marina, which offers a total of 23 slips available to residents through the HOA.
Additional Amenities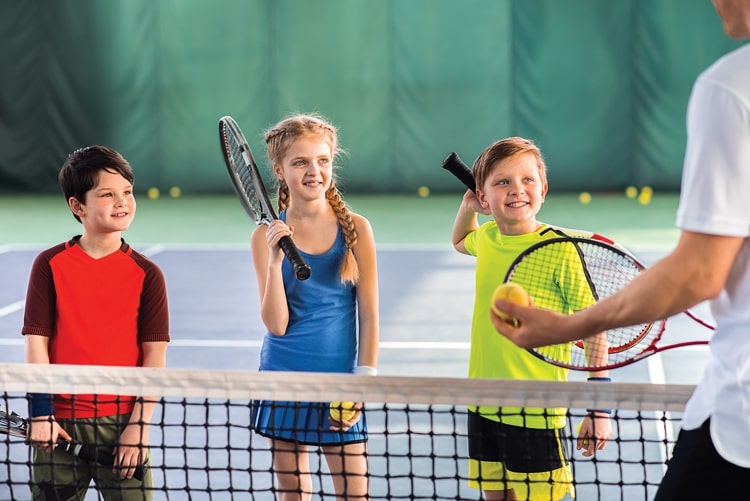 In addition to private yacht dockage and the state-of-the-art marina, residents may access several exclusive amenities. The Sanctuary is equipped with three Har-Tru tennis courts, one of which has been converted into a recreational court. The community recently added a brand new playground with multiple playsets, benches, swings, and other features for all ages. The Sanctuary is home to a number of families with children and grandchildren, so half of the existing 10,000-square-foot park has been converted into an oasis for children. The community enjoys round-the-clock guard-gated entry, plus road and water patrol services, ensuring the ultimate in privacy and security. This is the only enclave between Boca Raton and Palm Beach offering you 24-hour guard gated entry, perimeter surveillance, private road, and water patrols, so you can truly relax.
Centrally Located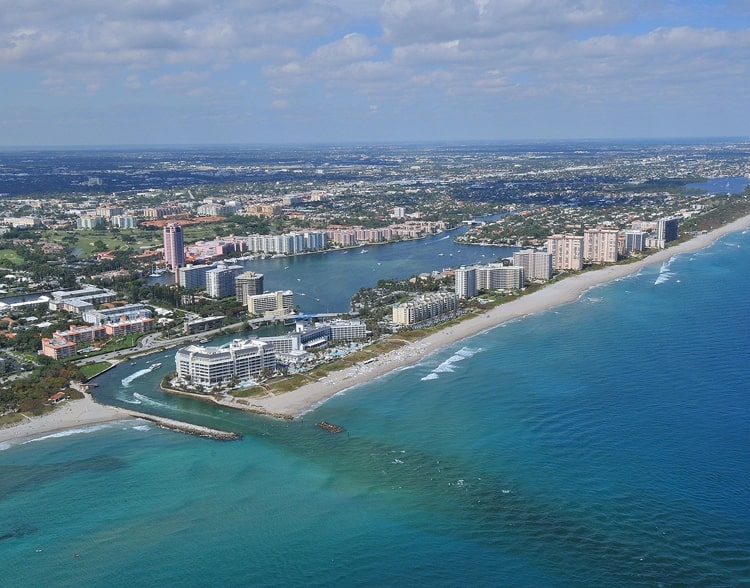 The Sanctuary is conveniently located between the serene ocean and the activity and excitement in downtown Boca Raton. Residents may easily reach the beach or a nearby boutique shopping and fine dining in a matter of minutes. Plus, The Sanctuary is only about a 10-minute drive from the legendary Boca Raton Resort & Club, a private resort and club with a world-renowned spa, a private beach, two golf courses, seven pools, a fitness center, 12 restaurants and bars, and much more. Boca Raton's private executive airport is also close at hand, making luxury travel a breeze for residents of The Sanctuary.
Homes For Sale in The Sanctuary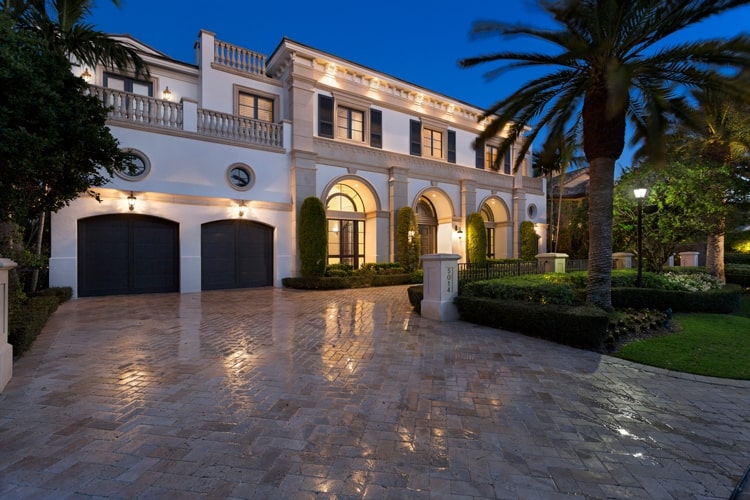 With luxurious amenities, a central location, and the assurance of security, it's no wonder The Sanctuary holds some of the area's most prized properties. There are nearly 100 homes in The Sanctuary, ranging from million-dollar properties to multi-million-dollar compounds. Some residences are located on expansive double lots with multi-yacht dockage, and other coveted estates are point properties opening up panoramic views over the water and preserve. In The Sanctuary's sublime seclusion and idyllic natural beauty, many residences feature magnificent outdoor entertainment spaces with amenities that rival those of an exclusive private resort. Some of the most spectacular properties for sale in The Sanctuary include 4020 Ibis Point Circle, 5014 Sanctuary Lane, 700 Tern Point Circle, 4836 Sanctuary Lane, 5099 Egret Point Circle, and 4060 Ibis Point Circle. See all homes for sale in The Sanctuary here.
Exclusive Membership
Receive your Boca Raton Resort & Club membership at closing. Membership to this nearby world-class Waldorf Astoria resort includes access to the Boca Raton Resort Beach Club, Yacht Club, golf and tennis facilities, as well as fine dining. This exclusive membership offer is only available with the purchase of a Sanctuary estate listed with Premier Estate Properties that close by June 30, 2019.
Have Any Questions?
Feel free to contact D'Angelo | Liguori with any questions regarding The Sanctuary real estate. Carmen N. D'Angelo Jr., Gerard P. Liguori, and Joseph G. Liguori are brokers and owners of Premier Estate Properties. This experienced team has collectively closed over $3.5 billion in sales during their 29 years in the South Florida ultra-luxury real estate market. For the eleventh year, each of these three remarkable performers has been ranked as one of America's top real estate professionals by The Wall Street Journal and RealTrends, a prestigious National award ranking them in the top 1 percent of the more than 1.1 million REALTORS ® nationwide.