An exquisite and unique piece of fine art has the ability to set the tone in a room, and often becomes a significant conversation piece amongst onlooking guests. Whether it's a three-dimensional sculpture, a delicate landscape painting, or an eye-catching modern design, a piece of fine art makes a wonderful addition to every interior. There are a number of inspiring local art galleries in the area. You might simply peruse these exhibits for inspiration or select a piece of art from a local artist to display above your fireplace. Collecting original works of art is a sophisticated hobby that supports local creatives and adds beauty to your surroundings simultaneously.
Fort Lauderdale You will feel right at home with a stroll through the prestigious Pocock Fine Art and Antiques in Fort Lauderdale. Pieces of beautiful art (and a diverse antiques collection) are artfully placed throughout this estate-like setting, with couches, lamps and other cozy accent pieces. Explore the rooms of Pocock dotted with elegant gold frames holding unique works of art.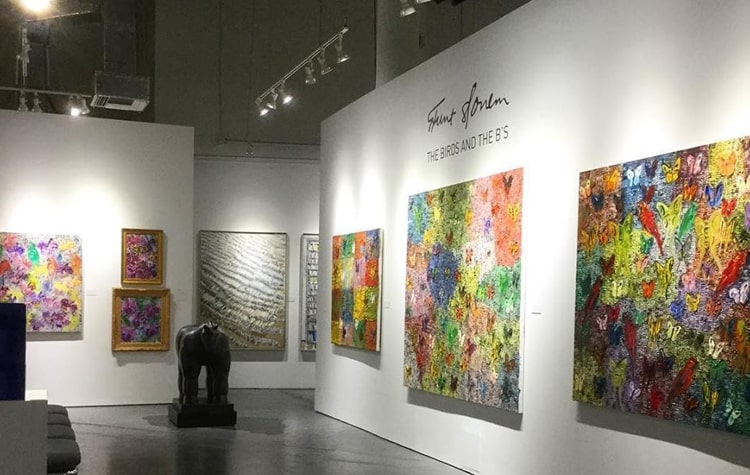 Boca Raton
Photo courtesy of Rosenbaum Contemporary | Hunt Slonem's Artwork © Hunt Slonem
Rosenbaum Contemporary is a premier fine art gallery featuring Postwar, modern and contemporary masters presented through a nationally recognized museum-level exhibition program. The gallery hosts a revolving inventory of paintings, photographs, sculptures, works on paper, and mixed media pieces by highly esteemed artists. If you consider yourself a collector, you may also take advantage of Rosenbaum Contemporary's exclusive services, including acquisition advice, art consulting, resale for select works and more.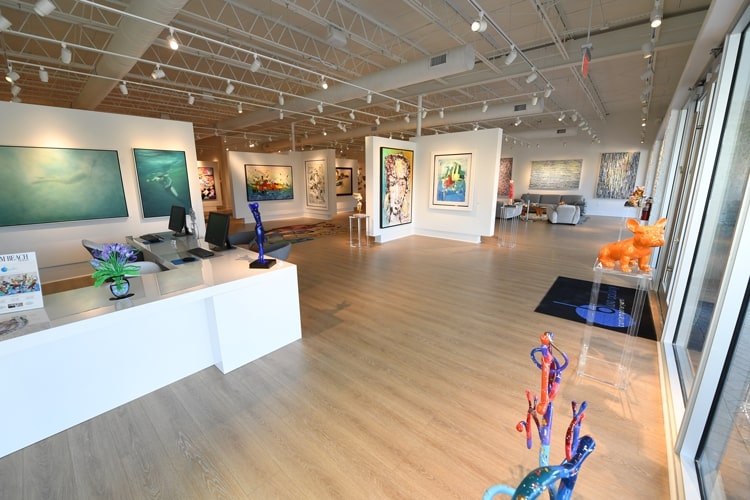 Delray Beach + Fort Lauderdale
Photo courtesy of Blue Gallery
The simple and modern setting of each Blue Gallery location provides a clean backdrop for dynamic and exciting works of art to truly shine. Mixing sophistication with contemporary design, Blue Gallery features original collections of internationally acclaimed artists painting landscapes, abstracts, semi-realistic, realistic and figurative styles. Visit their exhibits at either of their two Delray Beach locations or on the lively Las Olas Boulevard in Fort Lauderdale.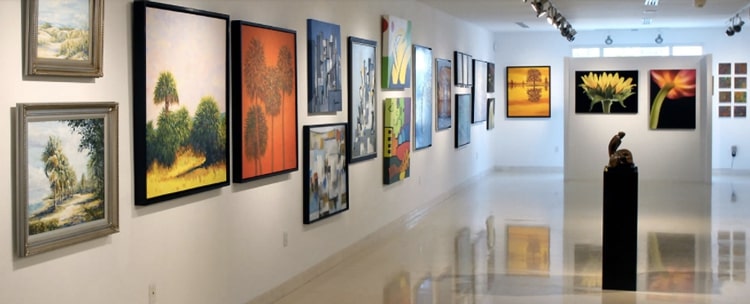 Fort Lauderdale
Photo courtesy of Artblend Art Gallery
Artblend is a full-service art gallery in Fort Lauderdale providing a gorgeous space and a variety of services geared toward artists, collectors, consultants, interior designers and other influential patrons in the art world. This 6,200-square-foot space presents quality art in a superior environment with marble floors, polished granite and professional lighting, that nurtures the credibility and value of each artist.
Boca Raton There is no better location for a high-end art gallery than the sophisticated Mizner Park, a lifestyle center in the heart of Boca Raton featuring some of the finest retailers. With locations all throughout the world, including Paris, Barcelona, Milan, Istanbul and many more, this is an international gallery striving to make art accessible to all. No matter your level of experience with fine art, you can come face to face with some of the most exquisite works of art from around the world. Carré d'artistes features a rotating exhibition of 600+ original works of contemporary art from 12 talented artists.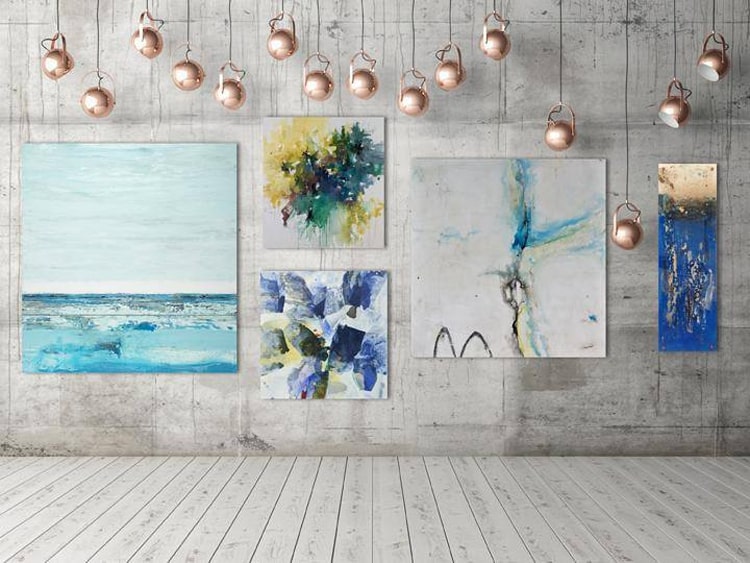 Delray Beach
Photo courtesy of Addison Gallery
Addison Gallery is a premier destination in Delray Beach with a compelling selection of abstract and contemporary works by established artists and emerging new talents alike. Their simple and wide-open space hosts a variety of unique fine art pieces that are innovative, passionate and uplifting. Addison Gallery specializes in placing small to large-scale works in private residences, corporate offices and hotels, and will even provide in-house consultations and professional installation if needed.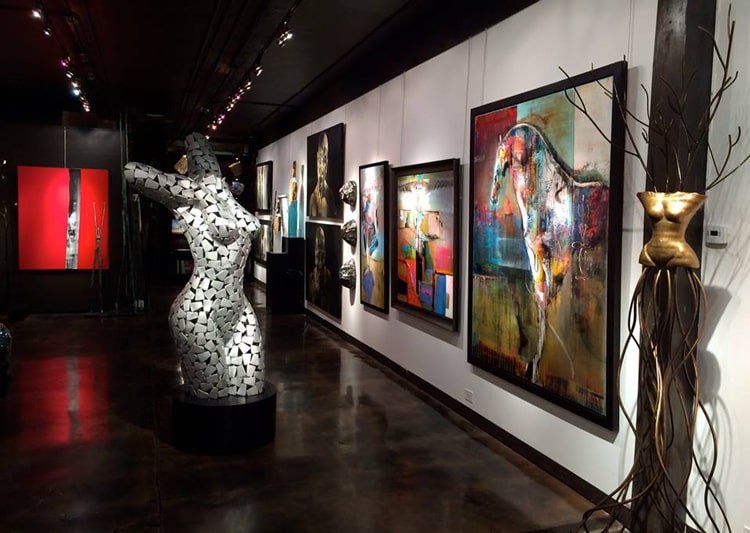 Fort Lauderdale
Photo courtesy of Las Olas Fine Arts
Established in 1993, Las Olas Fine Arts is one of the most respected and renowned global contemporary art galleries in the region. Their philosophy centers on a passion for collaborating with collectors, painters, designers, sculptors and art lovers. Las Olas places the works of established artists directly alongside that of emerging talent, which provides a dynamic and refreshing perspective.
What local gallery would you add?
We would love to know who hosts your favorite collection of fine art in the area.