Whether you are an avid boater or simply enjoy the serenity of a waterfront view, these properties offer an unbeatable luxury lifestyle. Here are some of the most beautiful residences on the Intracoastal as selected by our estate agents.
709 Idlewyld Dr, Fort Lauderdale, FL 33301 | Listed by Kevin Kreutzfeld
This mansion-style estate makes an impression right from the start with its looping motor court, decorative fountain, and dramatic wrought iron butterfly staircase. Indoors, owners will find every amenity they could ask for.
Above the sprawling interior of this massive two-story building, an expansive rooftop observation deck large enough to host a small party provides an excellent vantage point for observing the tranquil Intracoastal waters and the city skyline.
View more Fort Lauderdale estates for sale.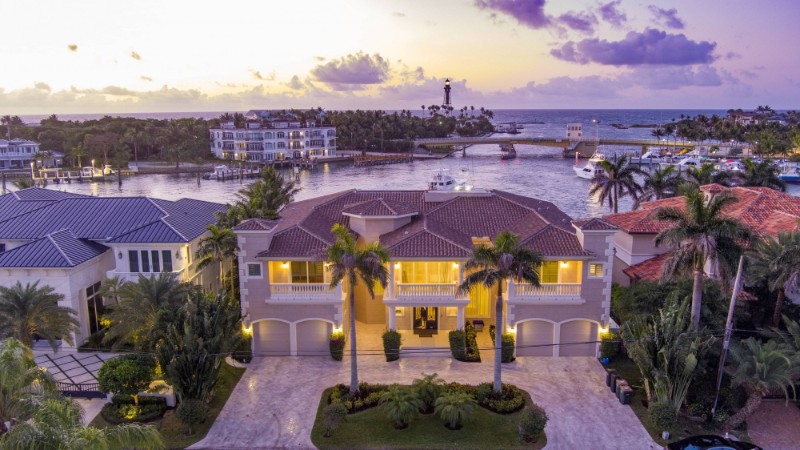 2756 Ne 24th St, Lighthouse Point, FL 33064 | Listed by Kevin Kreutzfeld
This 9-bedroom property on the coveted Front Row of Lighthouse Point sits by the confluence of the Intracoastal and the nearby Hillsboro Inlet, giving owners a view of gentle waves that stretch far into the distance.
Classic minimalist décor and a gentle white color scheme create a soothing effect that promotes rest and relaxation. Additional features include a darkened and secluded theater with soundproofing, a private elevator, and distinctive glass window walls that offer a picture-perfect view of the water.
This property makes full use of its ample water frontage with a private yacht dock. It also includes a rooftop terrace with panoramic views of both the Intracoastal and the Atlantic Ocean.
Browse other available Lighthouse Point properties for sale.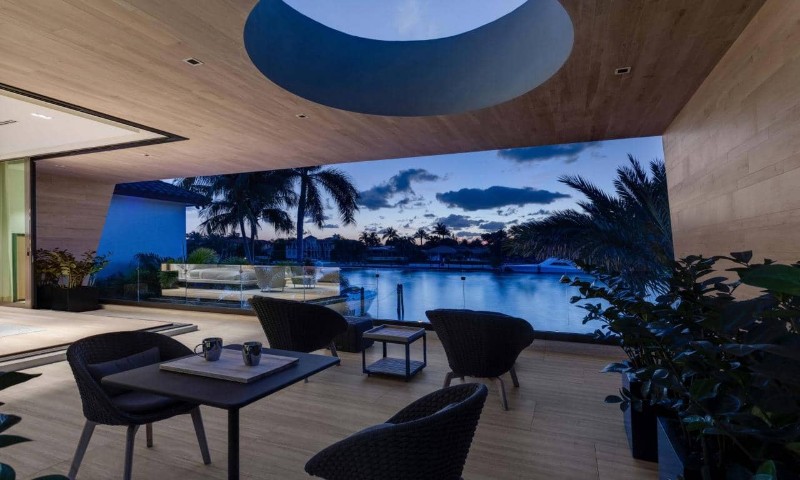 140 Ne 5th Avenue, Boca Raton, FL 33432 | Listed by D'Angelo | Liguori
Erase the boundaries between indoor and outdoor space with this incomparable estate property by Affiniti Architects and Natural Custom Homes. This property's eye-catching floor-to-ceiling glass walls ensure that owners enjoy an unobstructed view of the Intracoastal's waters from virtually every part of the building.
Outdoor features help you make the most of its ±50 feet of Intracoastal shorelines, such as a lush turf patio and a sizeable poolside sundeck.
View more Boca Raton homes for sale here.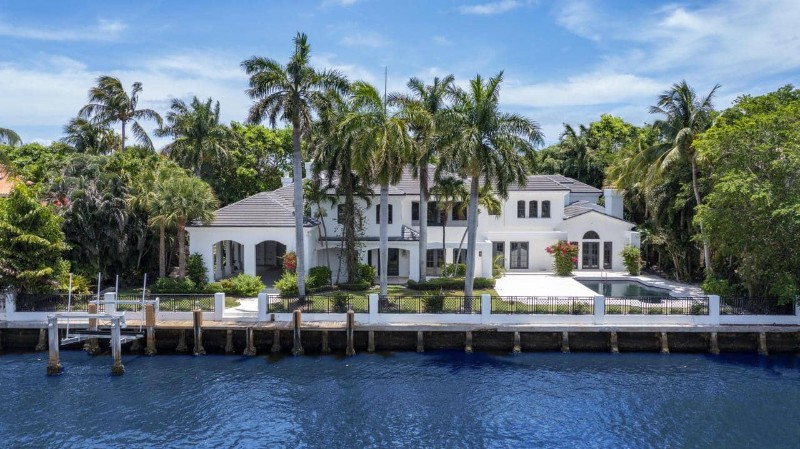 2401 Spanish River Road, Boca Raton, FL 33432 | Listed by D'Angelo | Liguori
Constructed in the French Modern Farmhouse style, this property located on Mansion Row of the Estate Section of Olde Boca Raton welcomes owners and guests to sit down and spend some time outdoors.
The estate's large round motor court provides plenty of parking space for visitors to stow their vehicles during their call, while its teeming tropical landscaping and capacious resort-style patio and lanai provide sublime spaces to entertain right next to the Intracoastal's waters. A full summer kitchen and grilling station allows you and your party to enjoy luxury alfresco dining while you enjoy each other's company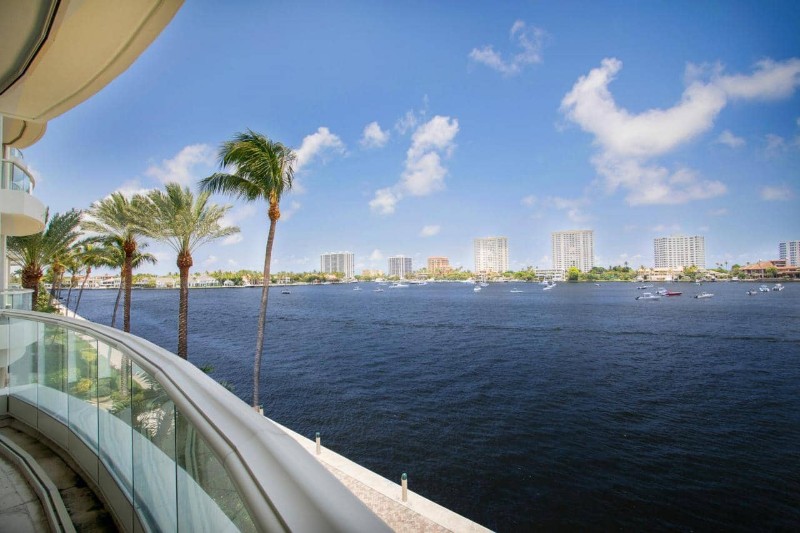 500 Se 5th Avenue, Unit 302-S, Boca Raton, FL 33432 | Listed by Scot Karp
This ±4,800 square foot unit offers all of the stunning waterside views of the other properties on this list without any of the maintenance. It is also just minutes away from downtown Boca Raton.
With a full luxury kitchen with granite countertops, a media room with ultra-comfortable theater-style seating, and an opulent living room leading out to a massive balcony overlooking the Intracoastal, you will want for nothing during your time in this unit. Added community features such as a spa and sauna and a fitness center make condo living even more appealing.
It is time you experienced the tranquil repose of life on the Intracoastal for yourself? Contact us today to arrange an in-person viewing.