Luxury lifestyle amenities complement summers in South Florida and make them even more exciting. Our current Estate Portfolio provides a selection of the finest, most sought-after outdoor features and demonstrates the allure of living in South Florida.
Dockage
The prime location of these estates provides direct ocean access to the Atlantic, with private yacht dockage that includes panoramic water views. Whether you prefer swimming, sunbathing, or simply enjoying the scenery, these resort-style pool entertainment areas epitomize Florida living at its best.
Many of our Boca Raton homes for sale have Deepwater dockage, including 775 Oriole Circle, with a 116-foot dock suited for your luxury yacht. Or set sail from the 90-foot concrete dock on the property of 2586 SE 8th Street in Pompano Beach. Both estates reside on the shores of the Intracoastal Waterway and provide direct access to the ocean and beyond.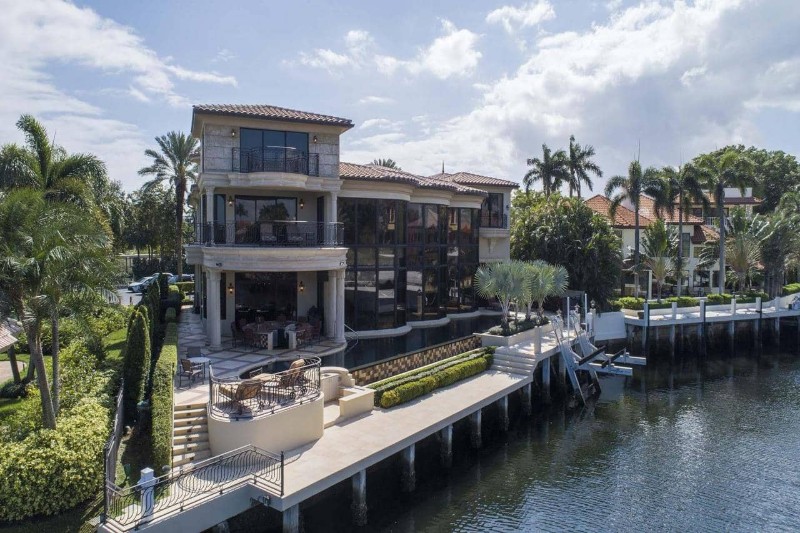 775 Oriole Circle, Boca Raton, FL 33431 | Listed by D'Angelo | Liguori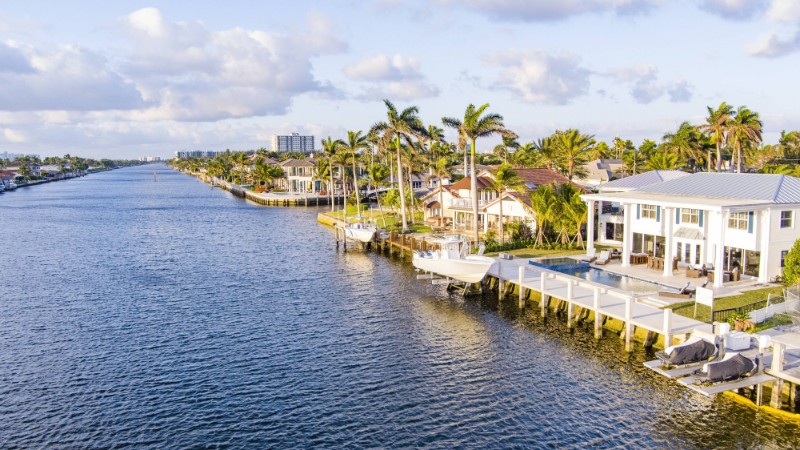 2586 Se 8th St, Pompano Beach, FL 33062 | Listed by Kevin Kreutzfeld
Landscaping
The most prestigious estates extend their design aesthetic into their outdoor space with landscaping that can transform the space into a lush paradise.
2270 Silver Sands Court in Vero Beach features attractive landscaping techniques on its 0.72±-acre grounds. Tall, swaying palm trees encapsulate the front of the estate and a collection of lush tropical vegetation provides privacy to the rear. A serene dune walkway grants direct access to the sparkling sands.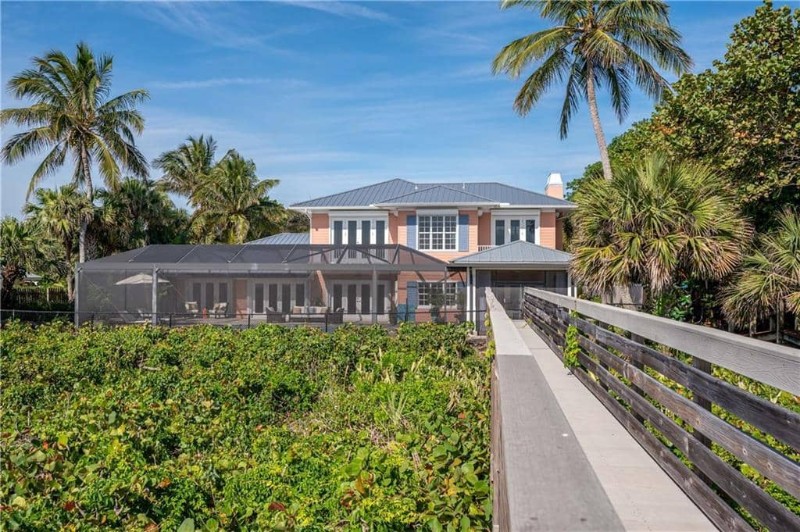 2270 Silver Sands Court, Vero Beach, FL 32963 | Listed by O'Dare Boga Group
Spa/Pool
Spas and pools afford a resort-style experience of relaxation and enjoyment in a private environment. Home spas may also include additional elements such as a sauna cabin or a massage area.
18350 Long Lake Drive features a custom-built outdoor pool and spa nestled into a white marble sundeck overlooking the scenic grounds of the estate. The gleaming white stone surfaces complete the look of the rear of the estate, creating a tranquil atmosphere to enjoy.
18350 Long Lake Drive, Boca Raton, FL 33496 | Listed by Brian Ross
Ocean Views
The most beautiful backdrop is the endless expanse of the ocean. Owners garner enjoyment through the relaxing sounds of summer waves and the serenity of an uninterrupted landscape.
Our estate agents currently have several oceanfront properties available for interested buyers, including 2367 S Ocean Boulevard in Highland Beach. This property sits directly on the Atlantic Ocean, offering an expansive beachfront view.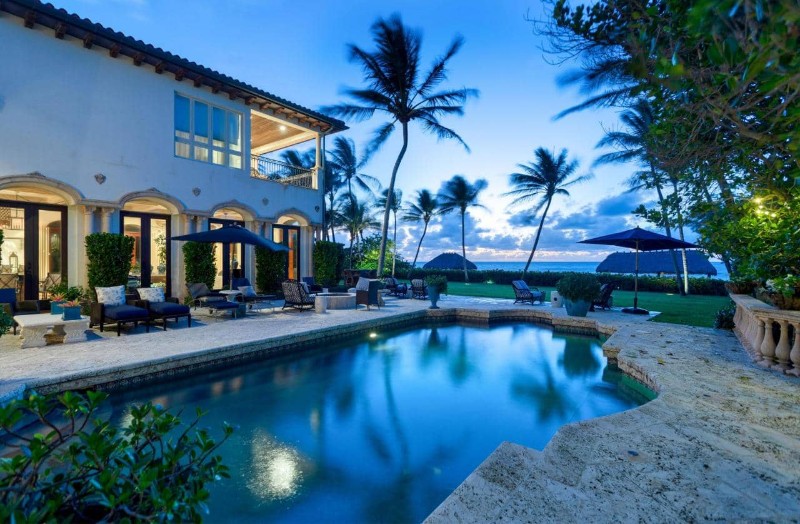 2367 S Ocean Boulevard, Highland Beach, FL 33487 | Listed by D'Angelo | Liguori
Our estate agents are deeply familiar with luxury real estate trends and can help you find the luxury estate with the features you have been dreaming about. Contact us today.