With the abundance of sunshine we enjoy in South Florida, it's only right to spend as much time as possible outside. You can even enjoy your regular fitness routine in the glorious sunshine — whether you prefer a rejuvenating yoga session on the warm sugar sand or playing a round of tennis at your local country club. These exercise classes and activities in Boca Raton ensure you don't have to sacrifice your precious outdoor time to maintain your fitness goals!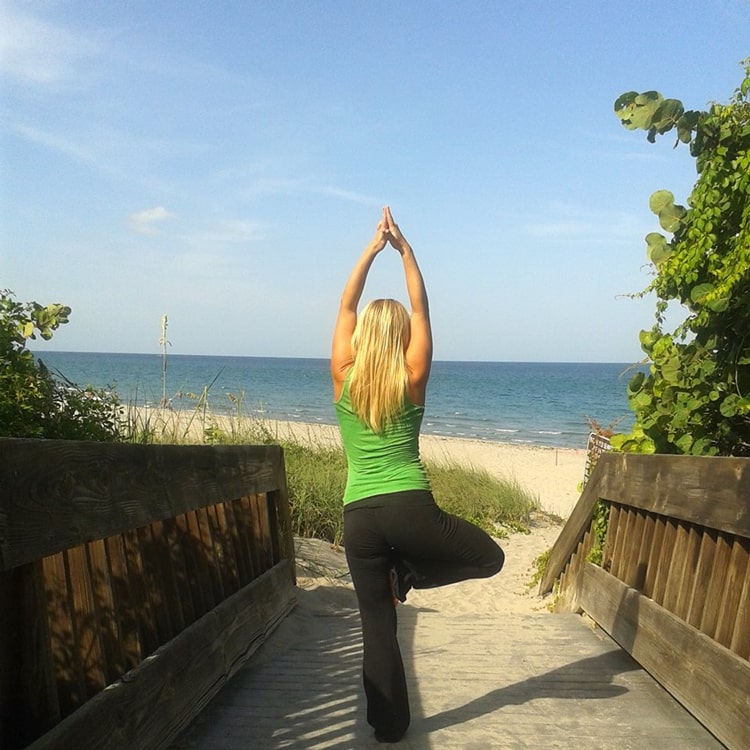 Photo Courtesy of Yoga at the Beach
There is perhaps no better setting to practice yoga than the serene environment of the beach. Featuring classes along the beach and the Intracoastal, Yoga at the Beach offers classes appropriate for both beginner and intermediate yoga students. Take a look at their schedule, consisting of regular workout yoga classes, a monthly full moon yoga class, and sunset yoga classes in the evening. You may drop in to try out a class or become a member to incorporate this unique and relaxing activity into your weekly schedule! Residents of Boca Raton even receive a special membership rate for unlimited classes on a monthly basis.
Tennis, Golf + Swimming at Boca West Country Club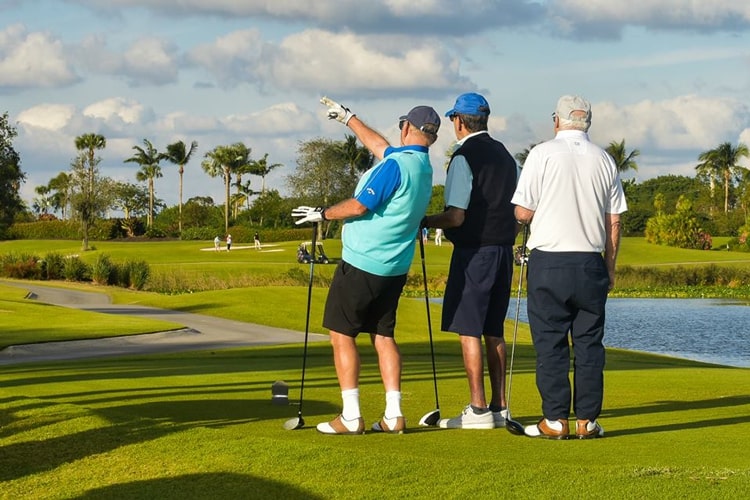 Photo Courtesy of Boca West Country Club via Jason Jackman of Visual Enterprises
Boca West Country Club is considered one of the best private residential country clubs in the nation. Members enjoy a myriad of world-class amenities, which include several ways to stay active under warm rays of sunshine. The club hosts four 18-hole championship golf courses skillfully designed by three legendary golf course architects, including Pete Dye, Arnold Palmer, and Jim Fazio. Their flourishing tennis facility boasts more than 30 Hydro courts surrounded by lush vegetation and gorgeous views of the golf courses. The sprawling free-form pool is a focal point of Boca West's sports center. With cascading waterfalls, a casual pool bar, bridges, a children's area, an adult lap section, and outdoor spas, it's the perfect place for both recreation and relaxation.
Challenge yourself at Michael's Ozone Outdoor Training Center at Michael's Body Scenes! Conquer the true-to-size "American Ninja Warrior" obstacles for maximum conditioning and strength training. You may receive personalized guidance from a professional coach, sign up for group sessions, or enjoy the training center during their "Open Access" times to rule your own workout. At this interactive facility, you will find the American Ninja Warrior Warp Wall, the Salmon Ladder, TRX suspension trainers, kettlebells, ropes, tires, sledge hammers, gymnastic rings, weighted vests, and much more. Check the schedule for upcoming training and Open Access times.

Photo Courtesy of Greater Boca Raton Beach & Park District
Keep things simple with a simple walk (or run!) in the park. The Fitness Trail at Patch Reef Park is an excellent place to combine your fitness routine with fresh air and sunshine. Each of the 17 stations along the trail includes a sign detailing different instructions and illustrations for a variety of exercises. You can even use your smartphone to scan the unique QR codes at each station to download free one-minute exercise videos. Each video includes your own personal trainer, motivating you through the pacing, modification, and technique of each exercise. Each station sign contains four videos for upper body, lower body, core body, and flexibility.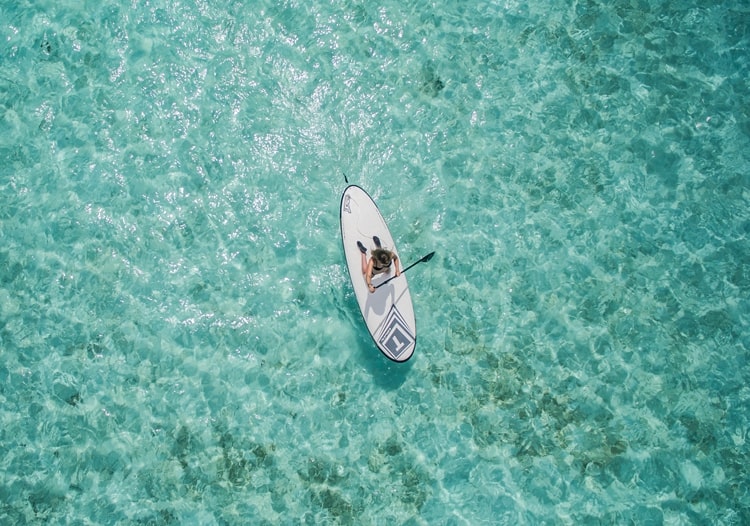 Thinking about trying out the ever-popular stand-up paddleboarding or trying your hand at surfing for the first time? Start with Boca Surf & Sail, a surf shop in the heart of Boca Raton that offers private surf and stand-up paddle lessons for every skill level. Spend the day at the beach and enjoy the thrill and peace of being on the water with these fun fitness activities. All lessons are instructed by Boca Surf and Sail's team of trained professionals who specialize in safety, ocean awareness, and surfing. Sign up for a lesson for surfing or stand-up paddleboarding at the south end of Delray Beach! You can even ask about getting a lesson at your favorite beach if you'd prefer. 1.5-hour lessons cost $100.

Photo Courtesy of Greater Boca Raton Beach & Park District
The Swim + Racquet Center is an excellent destination for outdoor fitness gurus. The Swim Center features a 25-yard, 6-lane pool that remains heated during the winter and cooled during the summer to maintain a temperature between 80 and 83 degrees. There is also a relaxing spa and heated kiddie pool for the little ones to splash around in. The Racquet Center hosts an average of 300 patrons playing each day on 26 immaculate Har Tru courts. The center offers clinics for all skill levels, junior programs for kids, and lessons for all ages!
Enjoy the sunshine + exercise!
Soak in some Vitamin D while your body releases those endorphins! What outdoor activities in Boca Raton do you love?