There has never been a higher emphasis on healthy eating. Indeed, the number of mail-order meal packages with fresh ingredients on the market is at an all time high, and farm-to-fork restaurants are on the rise. We are certainly not complaining about the increasing availability of quality food in the area, but there is also no denying that it can be difficult to find the time to experience local restaurants or prepare meals at home. Fortunately, our area boasts one of the most incredible culinary atmospheres in the country, one that has given rise to some incredible personal chefs. Whether you are looking for someone to shop and prepare gourmet meals daily, or you are hosting a large event in the coming weeks, there are a variety of chefs in the area that will cater to your every need. Read on to explore some of the most talented names in the industry in the Fort Lauderdale area.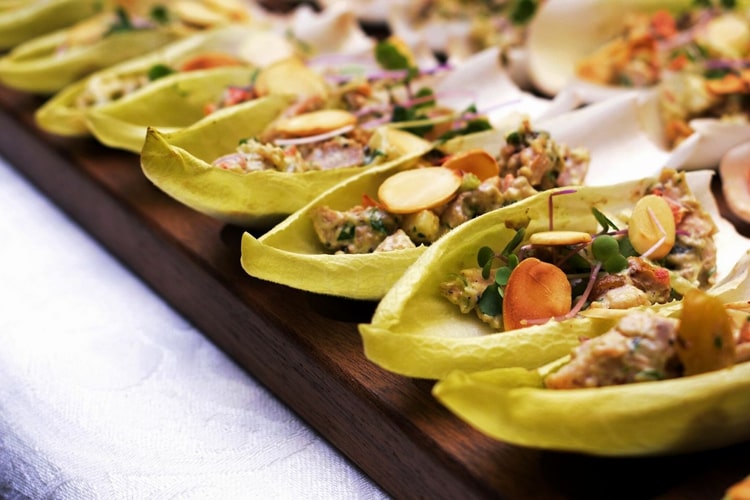 Photo courtesy of Jordan Hall of Purple Glass Visuals, via Kitchen Killa
Chef Kiara "Killa" Hardy is the culinary genius behind Kitchen Killa, an unrivaled personal chef service offering innovative and sophisticated comfort food. Hardy actually has a background in retail management, but recently walked away from that 12-year career to pursue her true passion for food — and we are so glad she did! She received formal training from the Culinary Institutes of America at the Art Institute, and spends every day creating true works of art with her cooking. She provides unlimited customizable personal chef experiences from elegant weddings at some of South Florida's most exclusive venues to intimate family friendly, in-home events. And from the quality of her globally inspired dishes, it is clear that the Kitchen Killa has found her calling.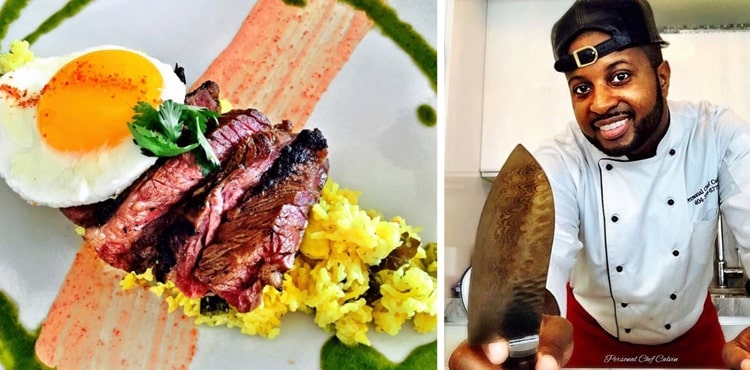 Photos courtesy of Valentino Dors from Wavylord Productions, via Chef Calvin
Chef Calvin fell in love with the culinary arts at a young age. After taking a two-year cooking seminar in high school, he dedicated his life to the craft. Now, he runs a successful personal chef service, creating weekly meal plans and catering yacht parties regularly with his energetic flair and innovative dishes. His talent has drawn the attention of professional athletes and celebrities, and earned him spots cooking for big names like Beyoncé, Mike Lowell, Josh Smith, Chief Keef, Lisa Hochstein & more. You do not want to miss out on his smoking watermelon cocktail at your next event — it is sure to be an instant hit.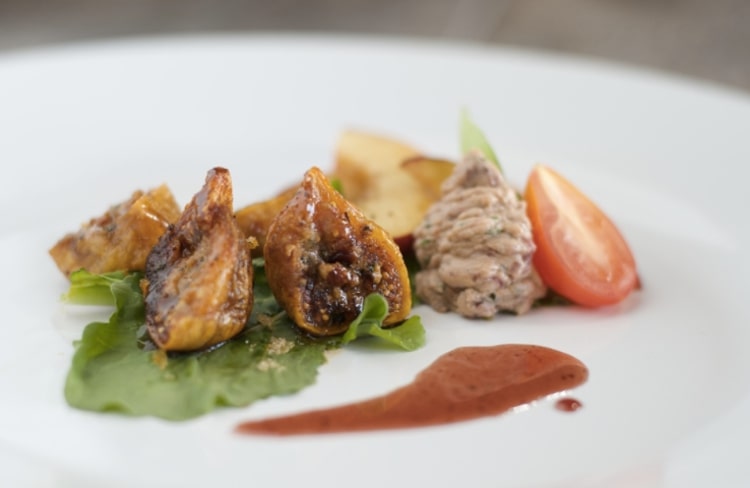 Photo courtesy of the Roasted Fig
There is no need to venture to a top-tier restaurant with the Roasted Fig onboard — Chef Freddy Kunkel's dishes are delicately and elegantly crafted with the tastes of the client in mind. From vegan ceviche to mouthwatering sliders and roasted fig salads, his dishes are crowd pleasers at parties and in the home. Hire him for a lavish, multi-course meal for your next dinner party or event. Vegan or gluten-free? Fear not — Chef Freddy is an expert at catering to dietary restrictions.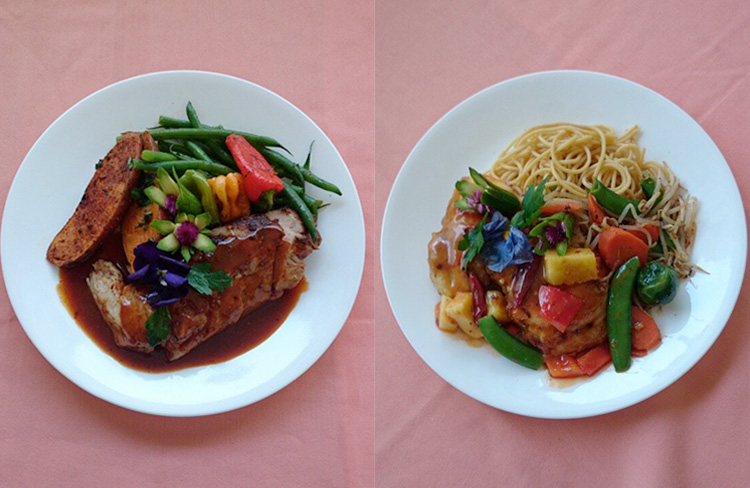 Photos courtesy of A Perfect Package
Certified executive chef and owner of A Perfect Package, Steve Jones, has been in the industry for more than three decades. In that time, he has become an expert in nutritional training, and of course in preparing mouthwatering, nutritionally dense meals. He will work with clients to customize a menu, shop for all the needed ingredients, and prepare individually packaged meals for you and the whole family — each delivered to your door with detailed reheating instructions for maximum flavor and freshness. He is no stranger to the Whole 30 diet and other restrictions, and has experience cooking for celebrities and athletes. Some of his specialties include sesame seared salmon, Cajun dusted veal scallopini, and cedar pan-smoked, prosciutto wrapped pork loin with roasted tomatillo.
Bon Appétit
Which chef would you be most excited to try? Let us know in the comments!