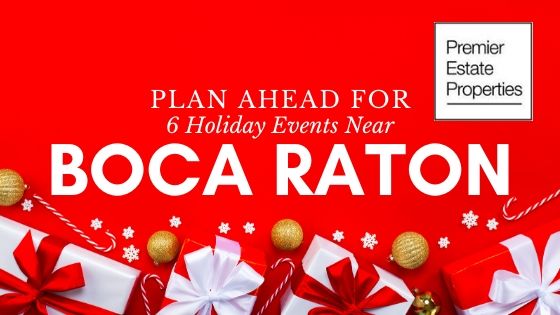 The sun is out. The water is crystal clear. It may not feel like winter in Boca Raton, but that doesn't mean you can't celebrate the season! With the holidays right around the corner, our Estate Agents are excited to share some of our favorite upcoming events in the Boca Raton area!
6 Holiday Events in Boca Raton for 2019
There's always something fun and exciting coming up in the Boca Raton area, especially during the holiday season. Contact us to learn more about life in Boca Raton, available Boca Raton homes, and finding your next dream home along the Florida coast!