We are pleased to announce that Premier Estate Properties has expanded into Palm Beach with a new office on Worth Avenue. Our new Palm Beach office opened on Tuesday, January 2 at 125 Worth Avenue, Suite 221 just steps from the ocean. The addition of this boutique office in Palm Beach represents an increased reach in the South Florida real estate market. We have expanded our diverse portfolio to include listings in this desirable city containing some of the region's finest luxury properties. At each of our six offices, Premier Estate Properties will continue to represent our clientele of high-end buyers and sellers with an unrivaled $1.14 billion estate portfolio of properties exclusively in excess of one million dollars.
Search for Estates in Palm Beach
Four prominent architects each had a hand in influencing what is known today as Palm Beach architecture, including Addison Mizner, Maurice Fatio, Marion Sims Wyeth, and John Volk. The unmistakable styles they created, from Mediterranean Revival to Tropical Georgian, became the hallmark of Palm Beach architecture. These renowned architects captured the elegance and ambiance of vintage Palm Beach, lovingly modernized for the ultimate in today's resort living. Palm Beach contains some of the most elaborate and expensive properties in the world. Many of the estates in Palm Beach enjoy ocean and Intracoastal views, as the barrier island community is nearly completely surrounded by water. Search for luxury estates in Palm Beach and contact the Palm Beach office to learn more about the variety of stunning properties for sale in this desirable area.
Address: 560 Island Drive | Listed By: Jim McCann & Associates
Address: 220 Via Bellaria | Listed By: Jim McCann & Associates
About Palm Beach
The island of Palm Beach has long been the resort community of choice for the social elite. With miles of pristine sugar sand beaches, exclusive clubs, incomparable estate compounds, designer shopping along Worth Avenue and Michelin-quality dining, life on this barrier island is unlike anywhere else. Visitors and residents alike enjoy the Flagler Art Museum, the Four Arts Botanical Gardens, and the innumerable private banks lining Royal Palm Way. In Palm Beach, quiet opulence is the order of the day and life revolves around its unique village center. Long a haven for old money, captains of industry and political scions, it is the East Coast answer to Malibu, Cannes and Lake Como all rolled into one. It is where mega-yachts are de rigueur, and the social calendar dictates events at such landmark resorts as The Breakers and Mar-a-Lago.
The city of West Palm Beach, which began as an adjunctive service community for Palm Beach, has itself developed into a vibrant neighboring community just across the bridge on Flagler Way. From Kravis Center opera and theatrical entertainment to diverse clubs, restaurants and galleries on Clematis Street and the exceptional El Cid historic residential district, the energy of this adjacent section of West Palm Beach has made it the natural choice for affluent active professionals.
Meet Jim McCann & Associates — the Estate Agents of the New Palm Beach Office
Jim McCann & his team of associates are the exclusive agents of Premier Estate Properties' new Palm Beach office. McCann has been a successful real estate broker on the island of Palm Beach since 1986 and has sold over $100 million in high-end real estate every year since 2004. He is currently president-elect of the Palm Beach Board of Realtors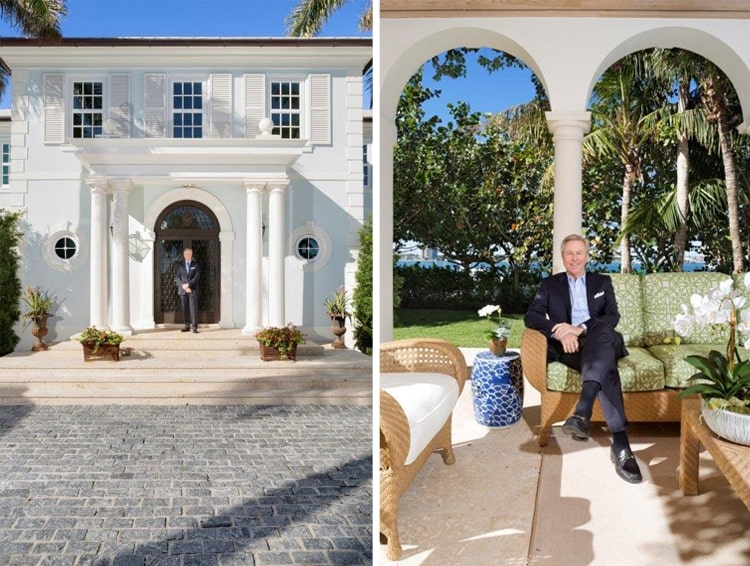 McCann has been included amongst the Wall Street Journal Real Trends Top 250 Individual Real Estate Professionals in the nation every year since 2007. And in 2017, he was ranked #40 in the nation. The reasons are clear. McCann's in-depth knowledge and expertise with the Palm Beach market runs the gamut from oceanfront and intracoastal estates to midtown pied-a-terres, townhomes, luxury condominiums and vacant land parcels. Plus, his extensive roster of repeat clients, both here and abroad, is a testament to his professionalism, expertise and loyalty. Jim is truly invested in what he does and is involved in the community in which he lives. "If you are a buyer, seller or investor in the Palm Beach real estate market, it is important that you understand what makes our town so valuable — the land, the various neighborhoods, the properties, the lifestyle — everything that plays into the value of life in Palm Beach," McCann said. "It is why I live here, play here and invest here — and I would be delighted to share it with you."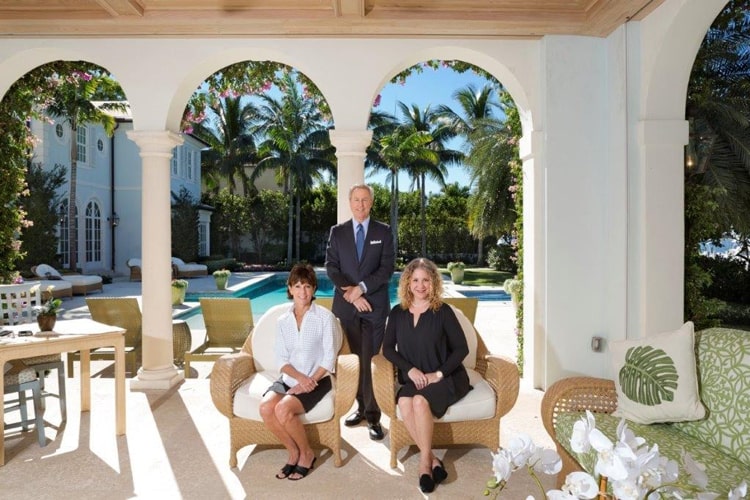 Jim McCann is pleased to include longtime sales professionals, Maryellen Cantera and Kristina Parker.
Give a warm welcome!
We are pleased to add a new office and team of talented professionals to the Premier Estate Properties family.