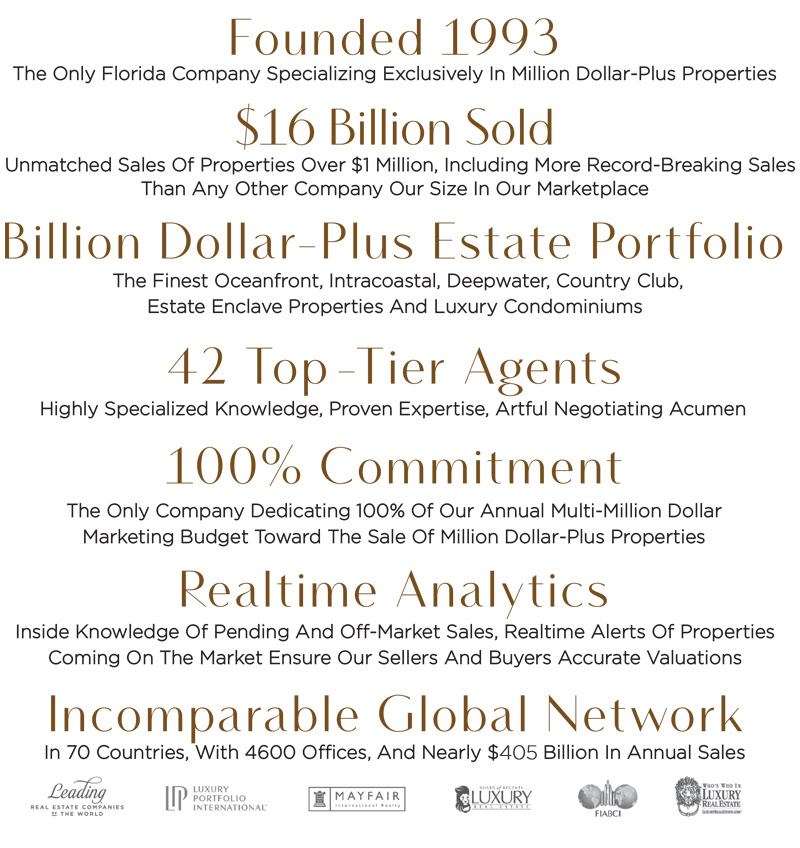 Though many investors often rely on the expert consultation of accountants, financial advisors, and attorneys, some remain reluctant to seek the same specialized guidance of a real estate advisor.
With change comes uncertainty, and the shifting unprecedented trends of today's economy have left many affluent investors questioning the profit potential and risks of their financial opportunities. Navigating the unknown without the strategic guidance of a trusted and knowledgeable expert can be a source of stress and potential monetary loss.
Along with the current fluctuating market, the needs and demands of buyers are also evolving. It is critical for buyers and sellers to entrust their real estate needs with reputable and knowledgeable real estate advisors to maximize their profit potential.
What Do Real Estate Advisors Do?
Consider a real estate advisor to be a specialized realty agent whose extensive knowledge and experience makes them a unique blend of investor, agent, financial planner, market analyst, and realty expert. In a sense, they are the private bankers of the luxury real estate industry.
Their job is to utilize their:
economic expertise
industry connections
exclusive resources
keen ability to navigate this ever-changing realty market and provide the assurance clients need to make the right decisions at the right time.
Real estate advisors are committed to a whole-picture analysis. They often work closely with data analysts and financial advisors to accurately assess a client's financial opportunities and create a strategic plan for helping home buyers and sellers achieve their real estate market goals.
Why Should I Hire a Real Estate Advisor?
Hiring a trusted real estate advisor can help buyers and sellers increase their profit potential and minimize their financial risks as they begin the venture of buying, selling, or inheriting a high-value property asset.
Why Choose Premier Estate Properties for My Real Estate Consultation Needs?
Entrusting your luxury real estate needs with Premier Estate Properties guarantees access to unrivaled market knowledge and discreet concierge services catered to the needs of each individual client.
Premier Estate Properties' real estate advisors are:
Geographically based in the communities they service
Committed to increasing client profit potential
Nationally recognized by The Wall Street Journal Top 1000, RealTrends, and/or America's Best Real Estate Professionals for their expertise in high-end real estate.
Our well-seasoned reputable agents are prepared to utilize their unparalleled knowledge to guide clients through the uncertainty of this fluctuating economy and maximize profits.
Dominating the lucrative Florida real estate market, Premier Estate Properties:
Nationally ranked by T3 Sixty Almanac, an independent, unbiased, data-driven report that analyzes and quantifies national rankings of top real estate companies.
Ranks #1 for the Highest Sales Volume Per Agent and #2 as the Brokerage Achieving the Highest Average Sale Price for the second consecutive year.
Has proudly listed and sold $4.9 billion over a 12-month period, including 74% in-house sales.
With over 28 years of proven success in navigating the demands of an evolving market, Premier Estate Properties is the trusted and leading name in luxury real estate for affluent buyers and sellers worldwide.
If you are considering purchasing or selling a luxury estate, trust in Premier Estate Properties' specialized expertise and extensive market knowledge to provide you with the assurance and guidance you need to maximize your real estate opportunities and exceed all expectations.