Premier Estate Properties' Estate Portfolio encompasses a widely diverse selection of the finest ultraluxury properties currently available on Florida's East Coast. Featured here is just a small sampling of our newly listed estates and condominiums, each offering a sublime lifestyle opportunity for the discerning buyer.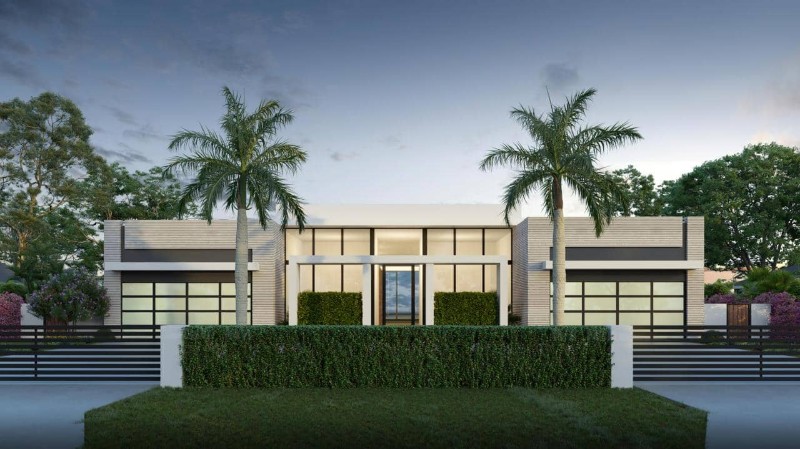 1801 Spanish River Road, Boca Raton, FL 33432 | Listed by D'Angelo | Liguori
Our estate agents are pleased to be the first to represent this brand new four-bedroom luxury estate on the edge of the Intracoastal Waterway. Designed by Alejandro Borrero Architecture and Marc Julian Homes with interior finishes by Michael Grey Interiors, this spacious estate is comprised of a single level encased in an angular glass shell.
The gated courtyard at the entrance welcomes visitors across a bridge flanked by a set of carefully landscaped ponds. Additional features like vault ceilings and a custom decorative mirror and fireplace add to the beauty and exclusivity of this space, which also offers multiple bars for entertaining.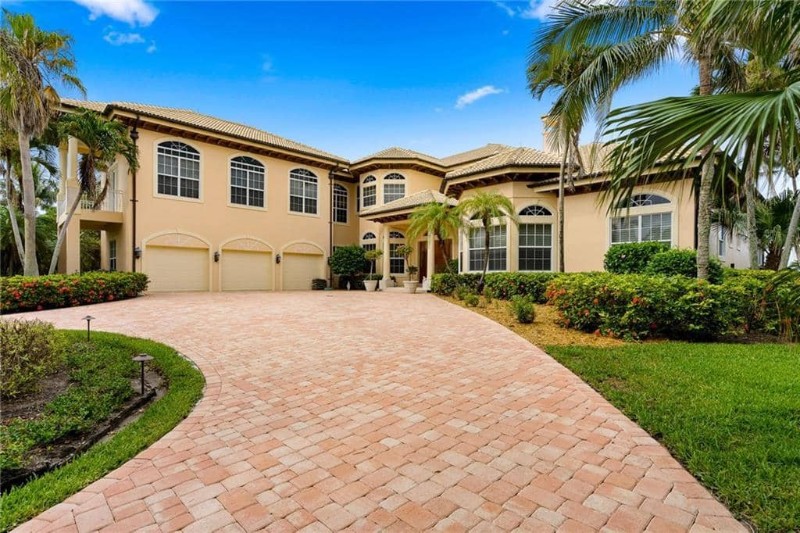 181 Ocean Beach Trail, Vero Beach, FL 32963 | Listed by Brown Harris and Webb
This estate in Vero Beach sits on wide-ranging multi-acre grounds that make it perfect for buyers who enjoy staying close to nature. These lands have been carefully landscaped into a vibrant tropical paradise that still feels intimate despite its large size.
Inside, elegant European-inspired interior design creates a distinctly upscale atmosphere, while the shining marble flooring, solid wood cabinetry, and full complement of bright windows ensure that the space remains welcoming. Outdoors, a spacious sundeck, and a heated inground pool invite you to relax. A tall wooden walkway provides access to a quiet stretch of beach where owners can swim, sunbathe, entertain, or simply enjoy the warmth of the Florida sun.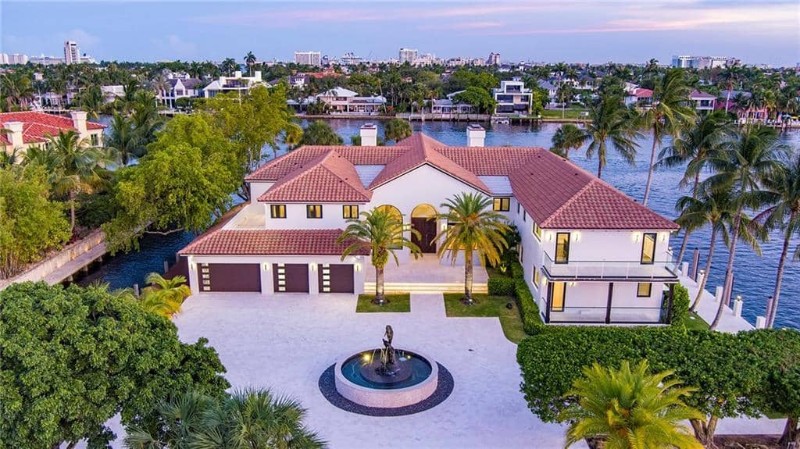 529 Bontona Ave, Fort Lauderdale, FL 33301 | Listed by Matthew Bertanzetti and Kevin Kreutzfeld
Surrounded by water on all but one front, this Las Olas estate is everything an avid mariner could wish for. Its extensive outdoor space includes a loggia and grilling station, a pool and spa overlooking the Intracoastal Waterway, and a 6-bay garage. To the side sits a large private dock with regular security patrols for added safety, perfect for storing a high-end yacht.
The rooms on the first floor are resplendent with gleaming white marble and gold-colored accents that add an extra touch of luxury to each space. Owners are sure to enjoy spending time in the sprawling living room with a dramatic array of floor-to-ceiling windows or chatting with guests in the bright and spacious sitting room.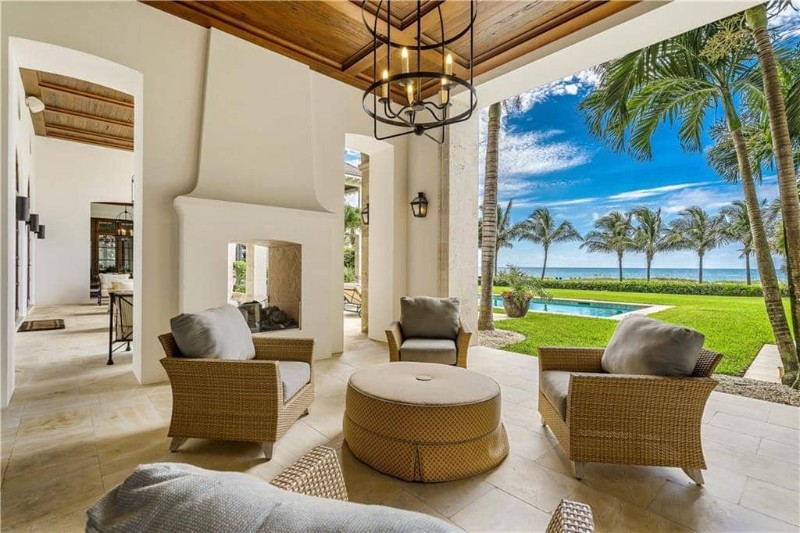 1920 S Highway A1a, Vero Beach, FL 32963 | Listed by O'Dare Boga Group
Built for owners with large families or frequent guests, there is no shortage of space at this dazzling Vero Beach compound. Aside from the main house, the estate includes both a guest house and gatehouse for a total of seven bedrooms between all three buildings. The main home's high vaulted ceilings, tall cabinetry, striking chandeliers, and abundance of wrought iron detailing evoke a sense of historical timelessness that is sure to leave an impression.
This jewel of a property also features massive gardens and grounds, beginning with a long driveway lined by lush palm trees. Behind the main building, two heated pools, a tiled poolside terrace, and a full tennis court provide the perfect place for summer recreation.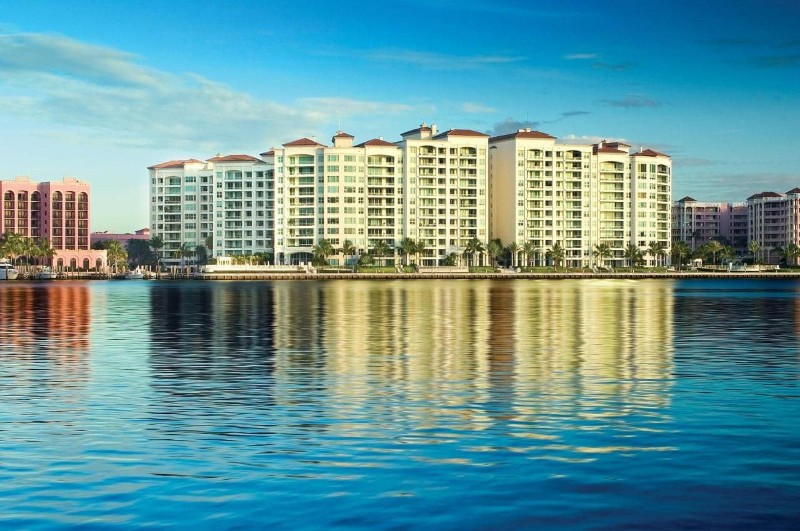 500 Se 5th Avenue, Unit 302-S, Boca Raton, FL 33432 | Listed by Scot Karp
Luxury condominium living in Boca Raton! Enjoy designer finishes and custom detailing, including ornamental wall accents, a marble master bath with towering indoor columns, and a large solid wood bar nestled in the elegantly gilded living room.
Other extravagant touches include a media room with theater-style seating and a private elevator to take you up to your residence. Owners also enjoy access to the condo building's fitness center, a game room, a clubroom, and much more. An on-site building manager and a doorman stationed at the main entrance provide additional convenience and security.
These newly-listed Florida estates are just some of the many exquisite properties currently available. Contact us today and let our agents help you find a property that has all of the space, beauty, and amenities you could ask for.