Boasting oceanfront views, airy outdoor patios, swanky lounges, fresh seafood and refined steakhouses, wining and dining in Fort Lauderdale is second to none. What would make the experience even better? Live music. Thankfully, we have that too! Take a look at the many restaurants and bars in Fort Lauderdale with live music on a regular — sometimes daily — basis.
RESTAURANTS WITH LIVE MUSIC:
The Balcony is an upscale two-story restaurant with an open-air rooftop and balcony overlooking the lively Las Olas Boulevard. Enjoy New Orleans-inspired cuisine, craft cocktails and live music at this exciting eatery on a regular basis.
This lively hotspot is a restaurant, bar and nightclub all rolled into one! Located between the ocean and the Intracoastal off A1A, Fishtales serves a complete menu of seafood specialties and other grilled dishes, plus a full bar. There's always something exciting happening at Fishtales — including live music seven days a week!
239 South Fort Lauderdale Beach Boulevard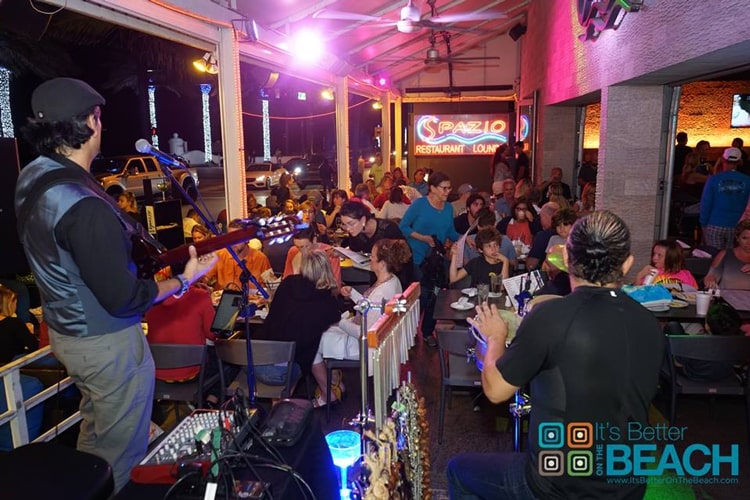 Photo Courtesy of Malcolm Mayo via Spazio
This casual-chic Italian eatery is situated in the heart of Fort Lauderdale Beach. Dine al fresco on the oceanfront patio, host a family celebration in the semi-private wine lounge or gather with friends for a drink at the bar. Wherever you are, take in the breathtaking ocean views. The views are most visible on the patio, enhanced by live top 40 and flamenco music every night from 7–11 p.m.
Situated on Las Olas Boulevard just minutes from the beach, Chima offers a serene dining experience with a touch of exclusivity. Enjoy their steak-centric menu in the chic dining room with an outdoor bar and courtyard. Their daily happy hour is from 5–8 p.m. and includes half-off select drinks, a bite-size special, and live music Wednesday through Saturday!
This refined Italian eatery serves steaks, chops, seafood and freshly made pasta accompanied by a wide selection of wines and hand-shaken cocktails. Plus, Timpano offers live music, libations and late-night bites in the lounge each Wednesday, Thursday, Friday and Saturday evening. The full dinner and cocktail menu is also available all evening long.
Qbar is a New Orleans-inspired burger bar and restaurant tucked inside the River Market. This lively spot offers a happy hour on weekdays (from 11 a.m.–7 p.m.) and free daily live music from the very best local and national jazz and blues bands.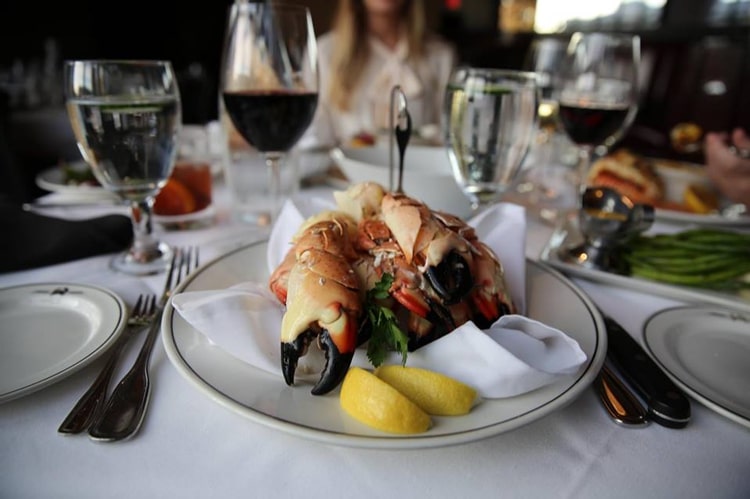 Photo Courtesy of Truluck's
With several locations across the country, Truluck's is a getaway for the senses. They serve fresh-catch seafood and prime tender steaks prepared to perfection, complemented by delicious wines by the glass and bottle. Plus, Truluck's offers live entertainment on a nightly basis!
Nestled along the Intracoastal, Shooters Waterfront has been a community staple since 1982. It offers dockside views, fresh seafood, refreshing cocktails and lively events — including live music on a regular basis.
213 South Fort Lauderdale Beach Boulevard
Situated just steps from the ocean, Cafe Ibiza features an all-day menu of fresh seafood, homemade pastas, chilled salads and entree sandwiches — all offered on their outdoor patio or indoor tables. Stop by for a cocktail and enjoy some of the area's best live music. Take a look at the calendar to see who is playing at Cafe Ibiza in the near future!
BARS WITH LIVE MUSIC:
Stop by 33rd Street Wine Bar for some of the best wines in town and a wide range of small bites on their tapas menu. And on the weekends, this cozy wine bar hosts some of the area's most talented jazz musicians.
Stache is considered Fort Lauderdale's premier cocktail lounge, coffee bar, nightclub and concert hall — all rolled into one! While their cocktails landed them on USA Today's list of the top whiskey bars in America, Stache is also known for their live music. They seamlessly blend classic rock, funk, soul, and R&B with indie and electronic/house music. Check out the calendar to see what's next at this popular cocktail lounge.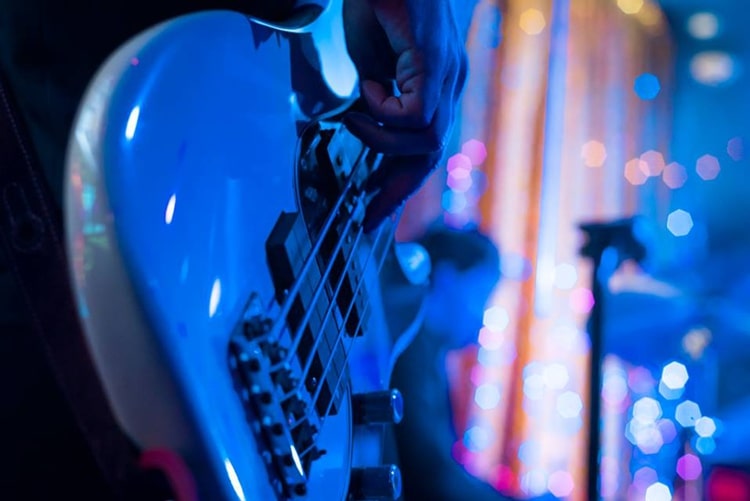 Photo Courtesy of Blue Martini
Located at The Galleria on Sunrise Boulevard, Blue Martini is the place to be every night of the week. They have a daily happy hour, offering discounts on drinks and menu items, plus an unbeatable nightlife experience. Take a look at the live bands and entertainment happening at Blue Martini in the near future.
Blue Jean Blues is an inviting bar with exposed brick walls, moody lighting, and cozy seating. Enjoy an appetizer, cocktail, beer or glass of wine while you hear live jazz or blues music seven afternoons a week! Blue Jean Blues has a $5 band cover charge for the Friday and Saturday 9 p.m. shows.
Located in the heart of downtown, Tarpon River Brewing is a unique gastropub offering a full line-up of craft beer brewed on site, accompanied by a beer-inspired food menu. Enjoy live music at Tarpon River every Friday and Saturday night at 8:30 p.m. Follow along on Facebook to see the upcoming band schedule!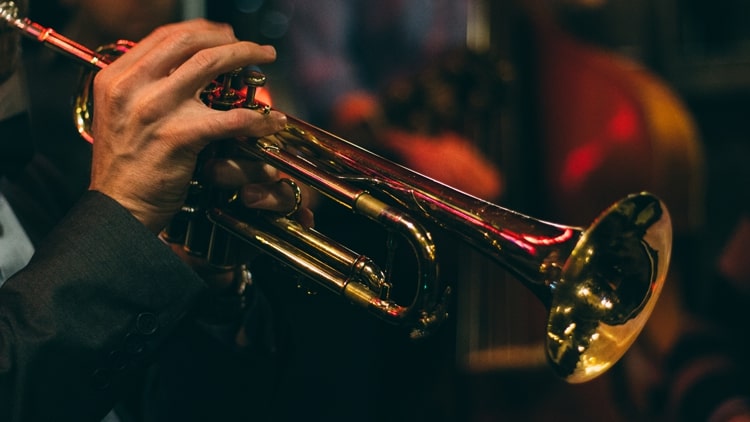 The NYSW Jazz Lounge is a fun atmosphere for enjoying live jazz music — both indoors and outdoors. This relatively new addition to downtown offers jazz every day they are open, playing live jazz Wednesdays through Sundays. Plus, the jazz lounge has a happy hour buffet on Fridays from 5–7 and happy hour from 4–8 p.m.
It's Dinner a Show!
Let us know which Fort Lauderdale live music happenings are your favorite. Comment below with suggestions!