Boasting oceanfront bistros, award-winning eateries, refined wine bars, and lively cocktail lounges, Fort Lauderdale is one of the best places to wine and dine in South Florida. However, there's a hidden side to the city's social scene you may not realize exists in this day and age. Fort Lauderdale is home to a number of speakeasies and speakeasy-esque bars, some of which are brand new and others that date all the way back to the Prohibition Era. Explore these hidden bars and lounges tucked behind curtains and padlocked doors to encounter a secret world of mixology in the heart of our city.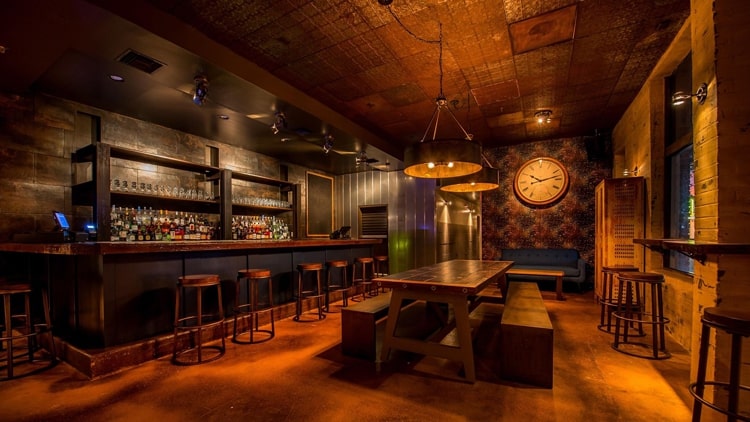 Photo Courtesy of The Hideaway
While there is certainly no shortage of places to grab a cocktail in Fort Lauderdale, The Hideaway offers a complete historic experience. Located in the classic Bryan building at the easternmost tip of Las Olas Boulevard, The Hideaway offers a rare glimpse into Fort Lauderdale's past. In fact, this building was one of the first commercial buildings built after a fire destroyed much of the city in 1912. So this building was born just before the Prohibition Era, making The Hideaway one of the most true-to-history environments for sipping on handcrafted cocktails in the city — even though the bar itself opened in late 2017. The space has an industrial chic feel, complete with original Dade County pine, refurbished and reclaimed decor, stamped tin ceilings, and custom period furniture. Award-winning mixologist Carla Rivera oversees the drink menu, which offers a range of artisanal cocktails and craft beers. Complement your drink with a bite to eat from the eclectic rotating counter-style menu.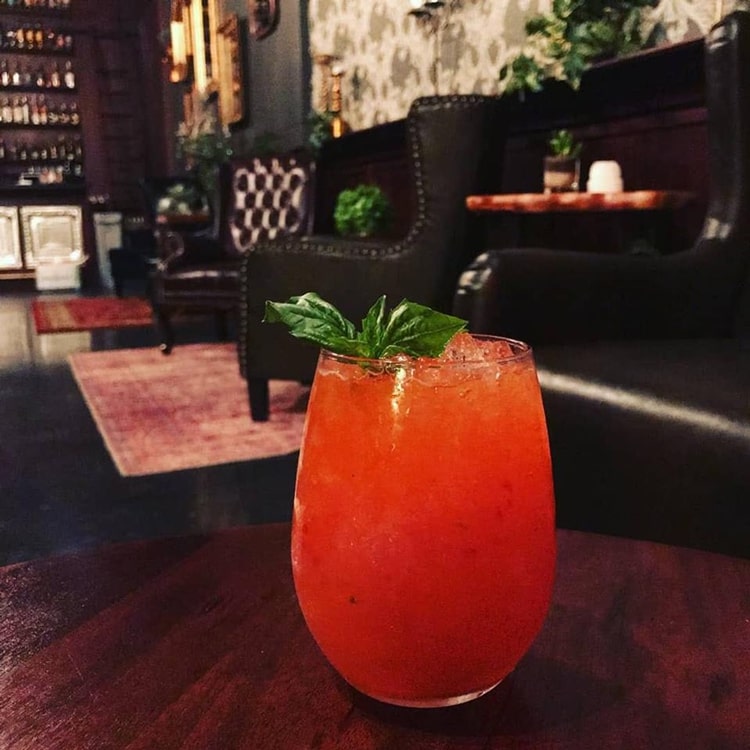 Photo Courtesy of Unit B
You may have visited the Brass Tap without even realizing this hidden gem was just around the corner. Inside the gastropub, there's a plain wooden door that appears to lead into a storage closet — but it reveals so much more. To enter, you'll need a personalized code, which you must access in advance by filling out a form on Unit B's website. This code will only work that same day and you must access a new code for a repeat visit. Once inside, savor the swanky, lounge interior and the wide selection of Prohibition-era cocktails. A favorite is the Havana, a straightforward combination of rum, Cuban colada syrup, and black walnut bitters. Another classic is the 21st Amendment, made with scotch, fresh lemon juice, and orange blossom honey and ginger syrups. Everything here is handled with precision, from the creation of cocktails to the first-class service. Unit B is open from 6 p.m. to 2 a.m. Thursday through Sunday.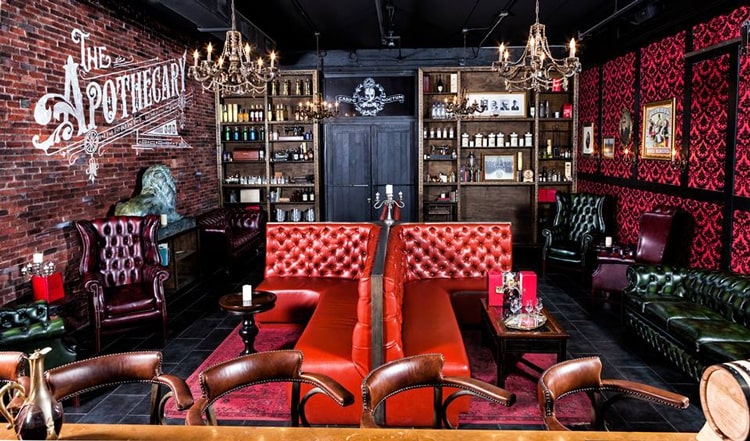 Photo Courtesy of Apothecary 330
Behold — another secret bar hidden in an unassuming establishment. Step inside Pizza Craft near Esplanade Park and look for the black curtain, which shields this upscale speakeasy from plain sight. Apothecary 330 features more than 300 whiskeys, over 20 beers on tap, and an absinthe drip. You will be served by "bar chefs" rather than bartenders, who can walk you through the sophisticated cocktail list. Take a look at the house rules before making your debut at Apothecary 330, as they have a strict semi-formal dress code among other rules. The vibe here is sophisticated and vintage, providing the perfect atmosphere for sipping on a Prohibition-era cocktail.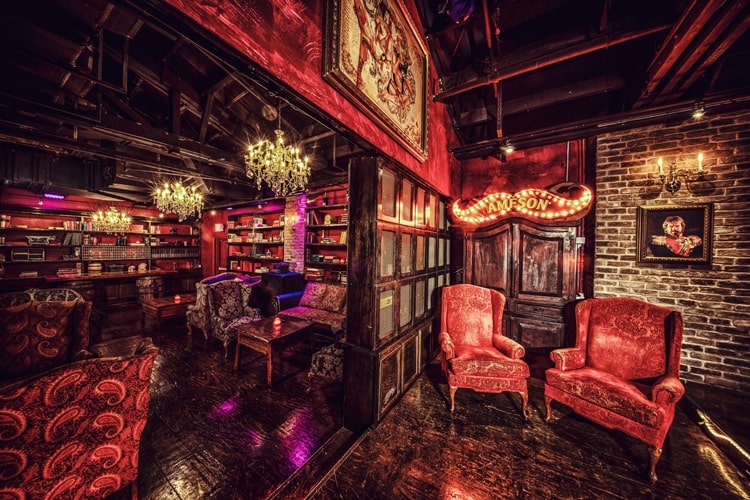 Photo Courtesy of Munoz Photography via Stache Drinking Den + Coffee Bar
If you've been a part of the social scene in Fort Lauderdale, you are likely well aware of Stache Drinking Den + Coffee Bar, the city's premier cocktail lounge, coffee bar, nightclub, and concert hall with a focus on mixology. Voted one of the coolest speakeasies in America, Stache has an authentic 1920s feel, complete with velvet chairs and couches, elegant chandeliers, vintage books and photographs, and other nostalgic elements. Stache offers a variety of perfectly poured cocktails, plus a selection of quality craft beer, wine, and champagne. There's always something exciting happening at Stache, whether it's a DJ or live band, or some other form of entertainment.
Shhh…
Which speakeasies are you adding to your bucket list? Let us know which ones you're hoping to visit!