As a boutique independent real estate company serving South Florida, we are passionate about all things local. There are so many hard-working entrepreneurs and small business owners dotting the landscape of our beloved communities, and we feel strongly about supporting their efforts however we can. Coffee is something many of us consume on a regular — if not daily — basis. Your coffee ritual is the perfect opportunity to support local roasters in Fort Lauderdale, whether you like to venture to a coffee shop or prefer to brew your own pot of coffee at home every morning. Get to know these excellent coffee roasters in Fort Lauderdale and find out how you can access their freshly roasted beans or brewed coffee on a regular basis.
Calusa Coffee Roasters is one of Fort Lauderdale's most beloved specialty coffee roasters. Founder Steven Hodel was previously in the travel business and specialized in planning Central and South America vacations, which exposed him to the world of coffee. The building that once housed his travel company is now home to Calusa Coffee Roasters. At Calusa, they take great care in inspecting and selecting the highest quality beans available, sourced from countries across South America, Central America, and Africa. They then roast the beans in small batches, ensuring the best possible quality. Stop by the shop to enjoy a fresh cup of coffee in their inviting environment, pick up a bag to enjoy at home, or have it shipped to your home by shopping their selection online. They roast the beans the day after you order it and ship USPS Priority so you can receive the most freshly roasted coffee delivered right to your door!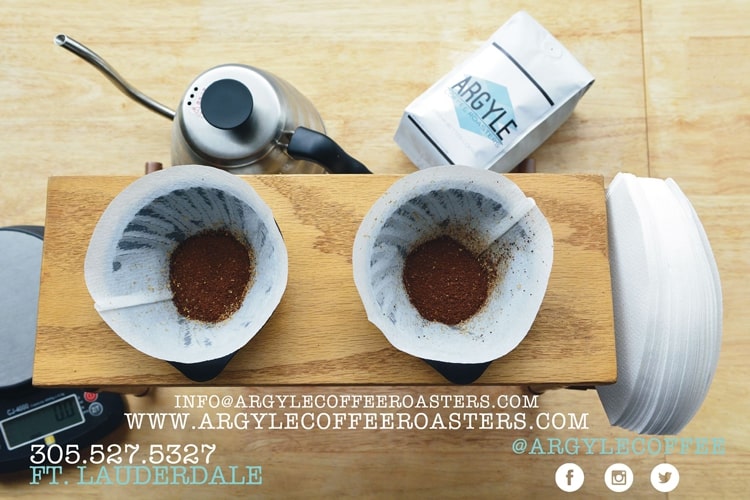 Photo Courtesy of Argyle Coffee Roasters
The main mission of Argyle Coffee Roasters is to showcase what it means to drink better coffee. Argyle is a wholesale coffee roasting company primarily working business to business, and does not operate in traditional coffee shop fashion. The Argyle team starts with raw, green coffee and utilizes a fair mix of science and art to create the final roasted bean. Stop by the warehouse from 10 a.m. to 12 p.m. on Saturdays to meet Manny and his wife, learn about their process, and of course sample some delicious coffee. Or order their exceptional coffees from the comfort of your own home and have them delivered to your doorstep! While Argyle mostly operates business to business, they often offer workshops or events open to the public.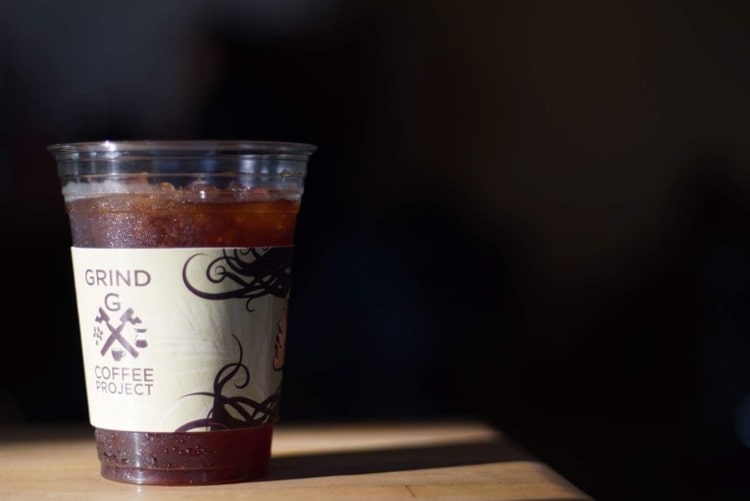 Photo Courtesy of The Grind Coffee Project
While it is not a roaster, The Grind Coffee Project is a mecca for coffee purists and connoisseurs. Owner Yoni Martin originally operated a home espresso bar and roaster in his garage, which eventually gained traction with his friends and family, who would sample his creations in his living room and engage in conversation. He was inspired to open a coffee shop after receiving positive feedback about his coffee at a local farmers' market. Today, you can sample expertly brewed coffee at The Grind Project, which has received attention for not allowing customers to add cream or sugar to their coffee. Yoni brews coffee sourced from some of the most renowned and respected roasters in the world — so you can always expect only the best of the best from this educated and sophisticated shop. Peruse the selection of coffee available online from The Grind Coffee Project! You can even become a member of their Coffee of the Month Club to receive a bag of coffee to either pick up at the cafe or have delivered to your door every two weeks for six months.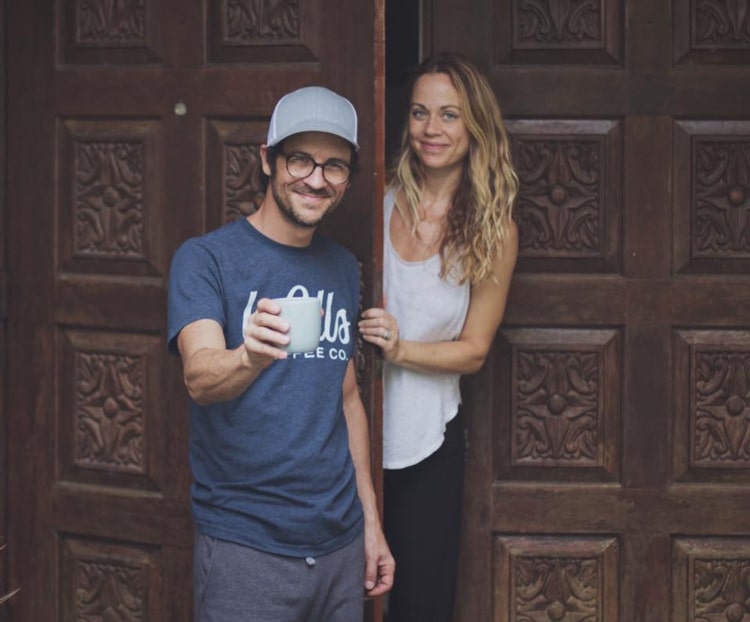 Photo Courtesy of Wells Coffee Company
Wells Coffee Company has been working tirelessly for several years to handcraft finely roasted coffees and to curate unforgettable experiences centered around coffee throughout South Florida. After operating out of a coffee shop and juice bar, The Seed, Wells Coffee Company now has a permanent home in Flagler Uptown. Stop by their vibrant and modern shop to sample their freshly roasted coffees, pick up a bag for brewing at home, and maybe even witness the roasting in action. The shop contains an enormous custom 25-pound drum roaster, which they use to roast in small batches using only the finest coffee beans — from handcrafted blends to single-origin offerings. Check out the selection of coffees available in their online shop.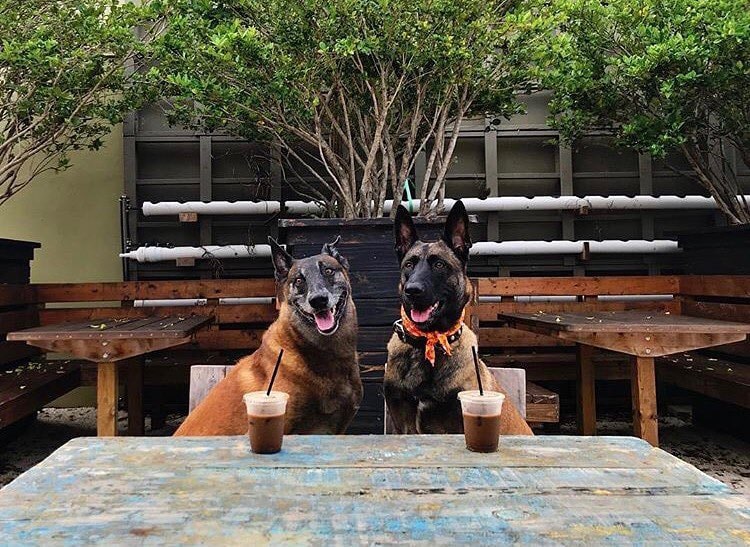 Photo Courtesy of The Revenant Coffee House & Eatery
Nestled along the Middle River, The Revenant Coffee House & Eatery is a hidden gem boasting scenic views and delicious coffee. Plus, The Revenant roasts their own coffees on site, ensuring the highest quality and ultimate freshness. Order your coffee of choice and even a bite to eat, like a salad, a breakfast dish, pastries, or a shareable plate, and head to the outdoor patio. Sit in a private shaded booth or at the high-top tables set amongst a gorgeous garden setting overlooking the Intracoastal. Don't miss one of their most popular drinks, The Spirit of the Revenant — a Turkish-style cold brew shaken with brown sugar, whole milk, and sweetened condensed milk.
Which local roaster is your favorite?
We'd love to know your thoughts! Let us know in the comments below.