The holiday season is a wonderful time to invite guests into your home for a special gathering. Enjoy one another's company over a glass of wine and hors d'oeuvres around the warm glow of a fireplace. With all of the planning involved, from the invitations to decor, the last thing you want to worry about is the food on the table.Food is often the centerpiece of the evening, and can take the most time and energy to prepare to perfection. Let a local caterer set the table for your holiday gathering this year! These companies in Delray Beach – and a few up the road in Boynton Beach – are sure to delight you and your guests with a delicious meal, some tantalizing appetizers, and mouth-watering desserts.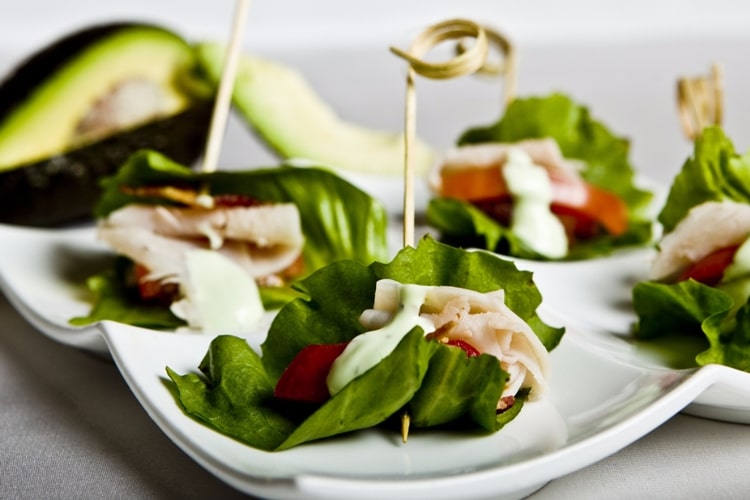 Photo Courtesy of CateringCC
Catering CC is a full-service company serving Palm Beach County, Broward County and Miami-Dade County. Their expert team is capable of meeting all culinary needs from a gathering of 25 people to a group of 2,500 people. They also offer full event planning services as well, making them the perfect one-stop-shop for an event, party or corporate luncheon. CateringCC's menus focus on classical cuisine with what they call a "Floribbean" twist. Explore their special holiday buffet package, which includes hors d'oeuvres, full meals, dessert and service attendants.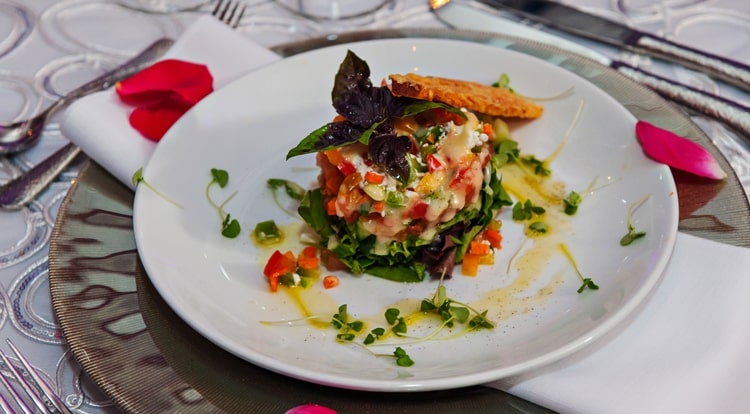 Photo Courtesy of Chez Gourmet Catering
Chez Gourmet offers more than just culinary expertise. This catering company based in Boynton Beach provides stress-free planning services if you are looking to host a larger event and need a sounding board for ideas. Their food is of the utmost quality – never cooked hours in advance and stored in a hotbox or warming oven. As much of the menu as possible is prepared on site at each event, ensuring everything is fresh, flavorful and beautiful. Each buffet, tray and plate appears as a work of art, comprised of seasonal ingredients often sourced from their personal garden. Each menu is tailored to your taste, allowing you to create the dining experience of your dreams. Allow Chez Gourmet to make your event dreams come true!
Executive One Catering is one of South Florida's most recommended and renowned caterers. No matter your event size and style, this team of expert chefs and event planners can cater to your every need. From casual sandwich and wrap platters to formal silver-service corporate events or gatherings, they can make your vision a reality. Choose from a selection of delicious hors d'oeuvres, desserts, sides, beverages and more.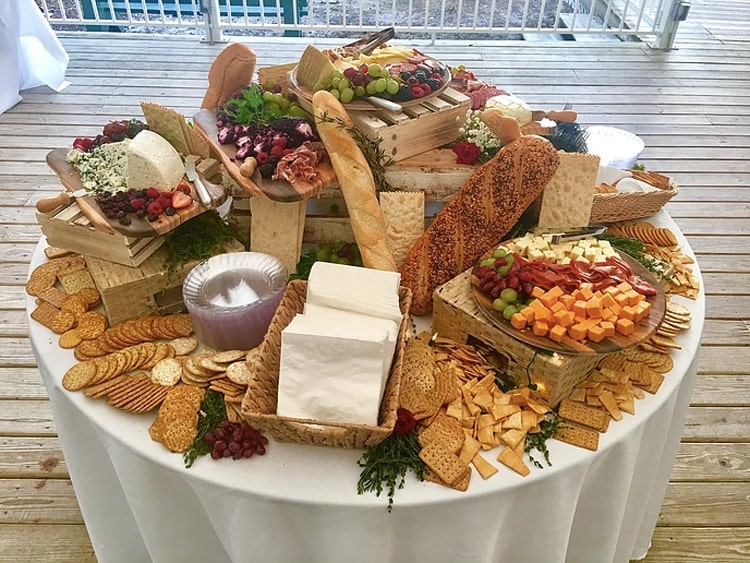 Photo Courtesy of Laura Ashley Catering & Events
Laura Ashley has long been a trusted caterer for weddings and events in the South Florida area. Their various menus provide a range of options for your holiday event, from light hors d'oeuvres to a full brunch, but you may completely customize your menu and receive a price quote by contacting the Laura Ashley team directly. Their fresh and flavorful food and hospitable service are sure to wow guests, and significantly lighten your event-planning load.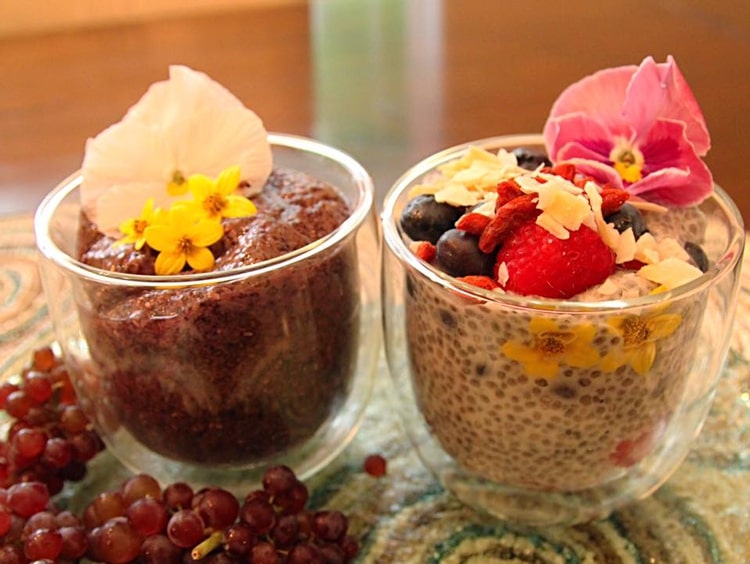 Photo Courtesy of Boutique Catering Co.
Boutique Catering Co. provides private chef services for intimate gatherings throughout the region. Chef July (Julie) Aviles is a trained professional with over 16 years of experience in the culinary arts. She develops healthy and delicious foods comprised of the highest quality ingredients from around the world. Choose from the various menu choices, including the Tasting Menu with six or more of their finest dishes or the Tapas Menu with a variety of appetizer-style dishes from all over the world. Or treat yourself with the Chef's Favorite Menu, which requires no special occasion; simply have your favorite foods freshly prepared in front of you by your private on-call chef!
Chef Davin Rodriguez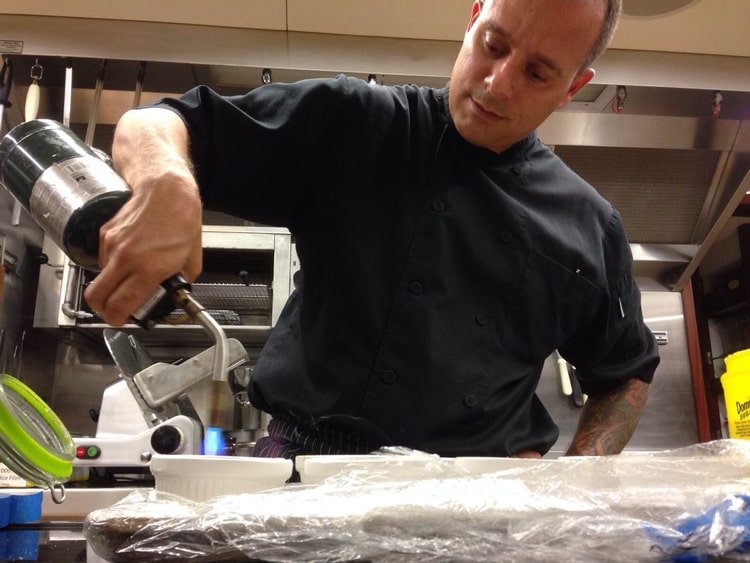 Photo Courtesy of Chef Davin Rodriguez
Whether you're looking for a personal chef to make weekly dinners more feasible, or someone to cook for a large gathering, Chef Davin has it covered. Simply schedule a phone consultation with Chef Davin to go over the details of your event, such as the menu, food likes and dislikes, the event date, and more, and he will customize a menu for your approval. In the days leading up to the event, he will source the freshest local and organic ingredients to handcraft your menu. While on site, Chef Davin will prepare the food, serve your guests and clean up – alleviating you from all stress and hassle.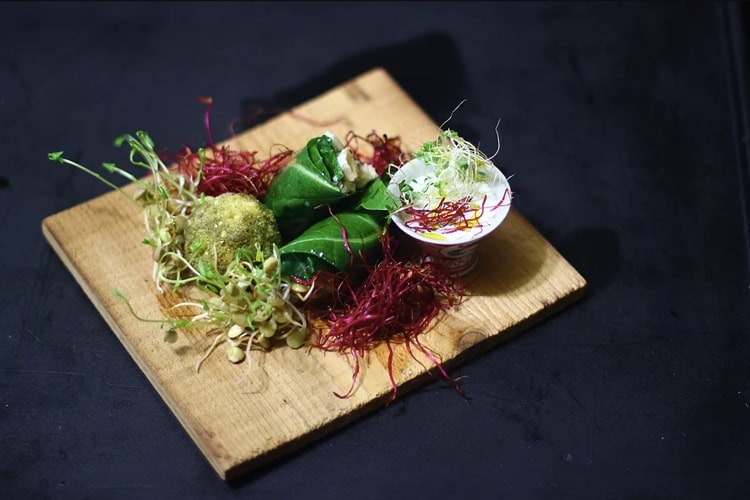 Photo Courtesy of Eclectic Eats Catering & Private Events
Eclectic Eats is a team focused on sustainability, art and globally inspired cuisine. They have a stunning venue available for rental in addition to catering services. Their catered events offer a unique miscellany of tastes and aromas that bring the world to your plate, as you experience their Eclectic Fusion Cuisine. Their full-service catering includes a completely customizable menu based on your theme preference, or you can opt to have your food ready for pickup or delivered to your event location. Eclectic Eats even offers a variety of rentals, including professional catering equipment, upscale vintage furniture, decor lighting, linens, table setups and more.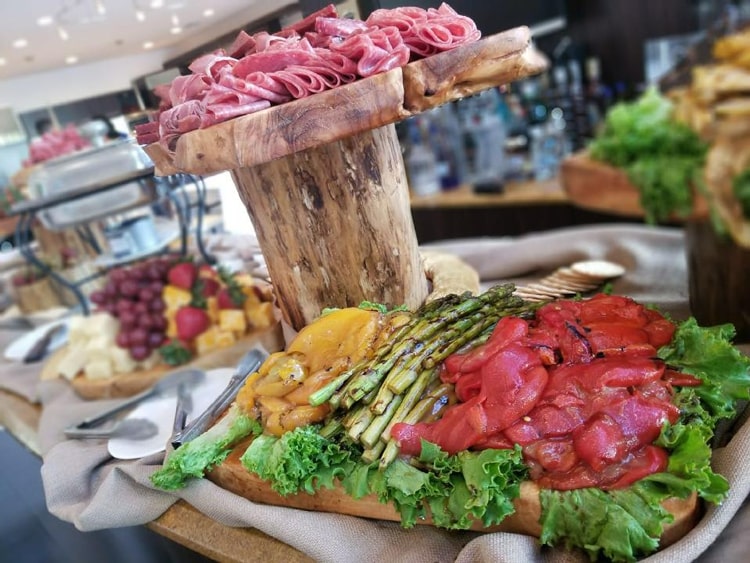 Photo Courtesy of A Alexander Events Catering
For over 25 years, A Alexander Events Catering has been serving exceptional fare with first-class service to the South Florida region. They are renowned for their catering at corporate and private events, weddings, bar/bat mitzvahs, graduations, anniversaries, baby and bridal showers, and themed parties. No event is too large or too small for A Alexander Events! In addition to the customizable menus, their team can assist you with other details – including entertainment, decor, flowers, valet parking and more. Their expert in the industry and familiarity with the local market are invaluable resources when it comes to making your event a success.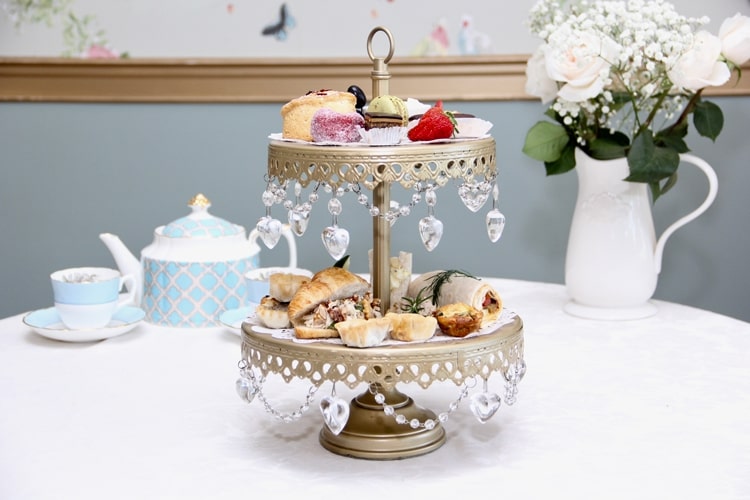 Photo Courtesy of TeaLicious Tea House & Catering
TeaLicious Tea House & Catering has a team of event specialists ready to take your private event to the next level. They offer an array of menu options, from elegant tea parties to a dessert-centered event. Simply contact TeaLicious to further discuss the details of your event, at which point they will work with you to customize the menu and theme you desire – whether you are hosting at their beautiful Victorian venue or in the comfort of your home.
Happy Hosting!
Hand over the menu to an expert so you can enjoy your gathering to the fullest.