An active, healthful lifestyle is critical for an overall sense of well-being. Thankfully, Fort Lauderdale and the entire Southeast Florida region celebrates and promotes wholesome living, with a variety of beach workouts to work into your routine, personal chefs to cook up healthy meals at home, and a plethora of indoor and outdoor activities to help you stay fit. Fort Lauderdale has a variety of health-focused restaurants, specifically designed for vegans, vegetarians, and those who simply prefer to eat clean. In addition to the restaurants focused on meat- and dairy-free fare, there are plenty of juice bars with vegan, vegetarian and gluten-free options available. Take your healthy eating lifestyle to the next level with these delectable and nutritious options in Fort Lauderdale.
VEGAN + VEGETARIAN RESTAURANTS
1075 Southeast 17th St, Fort Lauderdale, FL 33316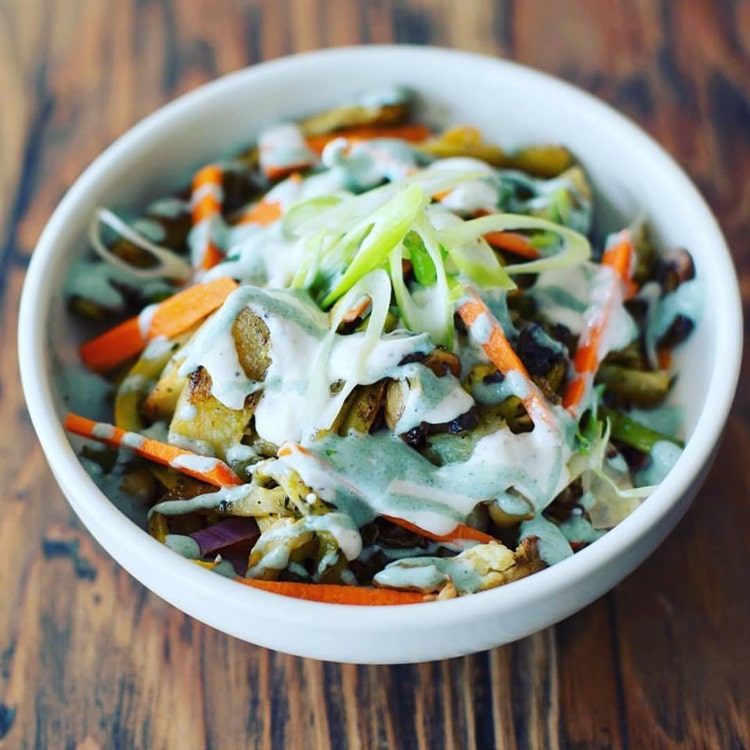 Photo Courtesy of Green Bar & Kitchen
Green Bar & Kitchen lives out the famous quote from Greek physician Hippocrates — "Let food be thy medicine and medicine be thy food." This vegan eatery embodies the concept of vibrant, plant-based, wholesome eating. Their strictly vegan menu features items such as whole grains, nuts, seeds, vegetables, soups, fruits, cold-pressed juices, superfood salads, smoothies, and bakery items. There are also a number of gluten-free options available as well. This vibrant and airy restaurant is located just steps from the beach, providing the perfect pre- or post-beach lunch stop.
Sublime Restaurant & Bar
1431 North Federal Highway, Fort Lauderdale, FL 33304
This upscale restaurant serves vegan and vegetarian dishes on their diverse menu, in addition to organic drinks and wines. The setting is almost as enchanting as their menu options; the interior features cascading window waterfalls, skylights, Italian glass tiles, an open-hearth oven, and exotic trees. This award-winning eatery has served a number of celebrities over the years, including Paul McCartney, Alec Baldwin, Alicia Silverstone, Bob Barker and more.
3433 Griffin Road, Fort Lauderdale, FL 33312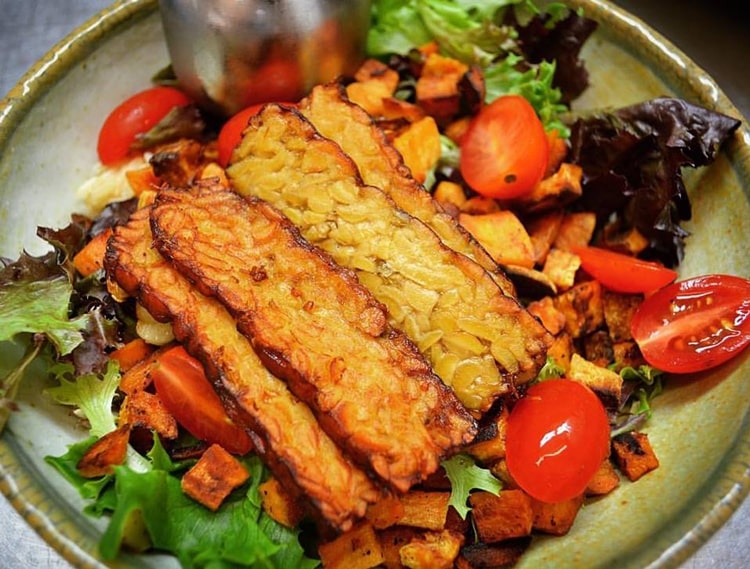 Photo Courtesy of Clovermint Cafe & Market
Clovermint is a hip, elegant eatery in Fort Lauderdale serving wholesome food that is vegan, gluten-free, free of refined sugar, and absolutely delicious. The moving life story of owner and chef Ann Nacknouck has dictated the direction of the restaurant, and Ann and her staff are dedicated to preparing only foods they are comfortable eating themselves. Explore Clovermint's menu, featuring lunch options from salads to sandwiches, a variety of brunch options, and plenty of drink choices (including vegan craft beer!). Experience the beautiful marriage of wholesome food and delicious flavor at Clovermint.
1040 Bayview Drive #100, Fort Lauderdale, FL 33304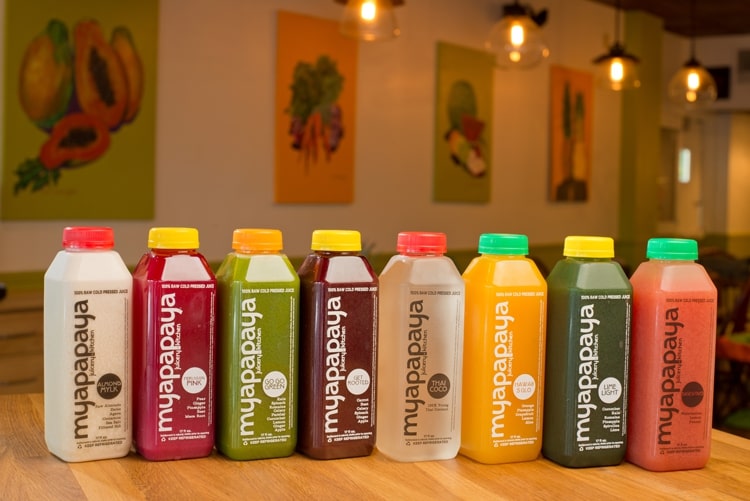 Photo Courtesy of Myapapaya Juicery + Kitchen
Myapapaya is an excellent juicery and restaurant in Fort Lauderdale. Their juices are extracted on a custom-made 3-ton hydraulic press, which minimizes the changes that fruits and vegetables endure during a typical juicing process. This releases essential vitamins and minerals into each 17-ounce bottle with a 3-4 day shelf life. In addition to their juices, Myapapaya serves a variety of healthy options for breakfast, lunch and dinner! This full-service restaurant will open a second location in East Fort Lauderdale in March 2018 — which means double the opportunities to enjoy their tasty offerings.
---
JUICE BARS
1217 East Las Olas Boulevard, Fort Lauderdale, FL 33301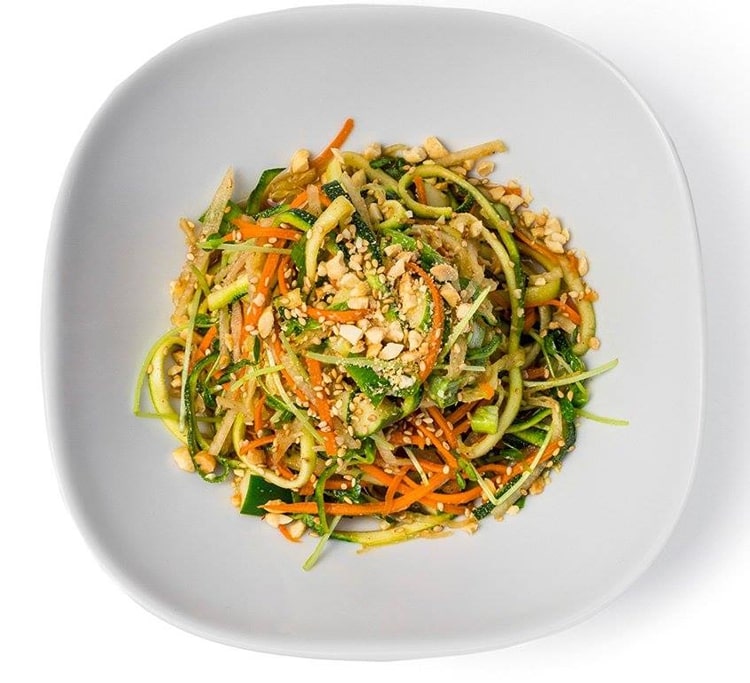 Photo Courtesy of SpaJuiceBar
SpaJuiceBar is located along the lively Las Olas Boulevard, providing a spot for rejuvenation in the middle of your day, much like a relaxing spa. Their robust juice menu includes a variety of cold-pressed juices, including Calming Juice, Internal Cleanse Juice, Morning Boost Juice and more.
Purely Pressed
6314 Powerline Road, Fort Lauderdale, FL 33309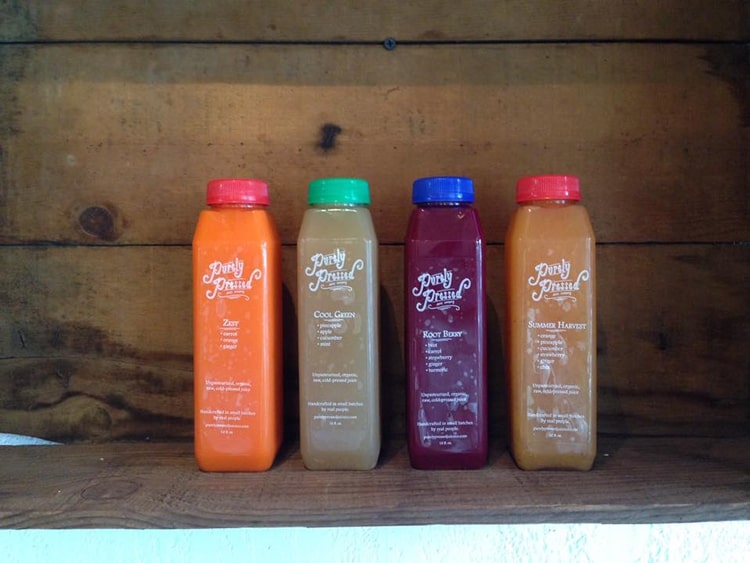 Photo Courtesy of Purely Pressed
Purely Pressed is a juice manufacturer, juice bar, and healthy restaurant serving wholesome food with vegan/vegetarian options, cold-pressed fruit and vegetable juices, real-fruit smoothies, and fine locally roasted coffee and tea. This charming shop is a go-to spot for on-the-go nutrition!
6139 North Federal Highway, Fort Lauderdale, FL 33308
In addition to fresh juices straight from the garden, Gourmet Garden Cafe & Juices serves a variety of healthy food options, including wraps, açaí bowls, sides, soups, salads, platters, quesadillas, grain bowls, garden burgers and sandwiches. Check out their menu to see the overwhelming options available to suit every craving and preference.
1637 Southeast 17th Street, Fort Lauderdale, FL 33316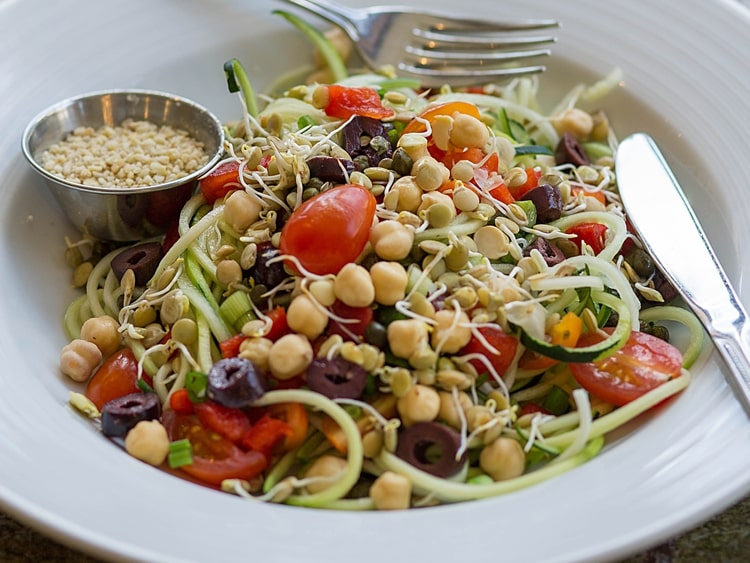 Photo Courtesy of Fresh First
Subtly implied in the restaurant's title, Fresh First is South Florida's first 100% gluten-free eatery and juicery. They serve internationally inspired healthy fare in addition to a number of cold, colorful and energizing juices and smoothies. Their menu is packed with fresh ingredients and superfoods, combined in a delicious and health-forward way.
Bon Appétit!
Happy healthy eating to herbivores and carnivores alike.