Fort Lauderdale is renowned all across the globe as the "Venice of America," boasting a lively culinary scene, posh boutiques, impressive mansions, and of course, pristine water views from nearly every vantage point. Marvel in the city's prime coastal location by dining at an amazing waterfront restaurant in Fort Lauderdale. Some are nestled along busy Intracoastal Waterway canals teeming with yachts and sailboats, while others look out over the expansive Atlantic Ocean. Take in the refreshing ocean breeze and breathtaking vistas at one of these upscale eateries in the city.
3300 East Commercial Boulevard | Make a Reservation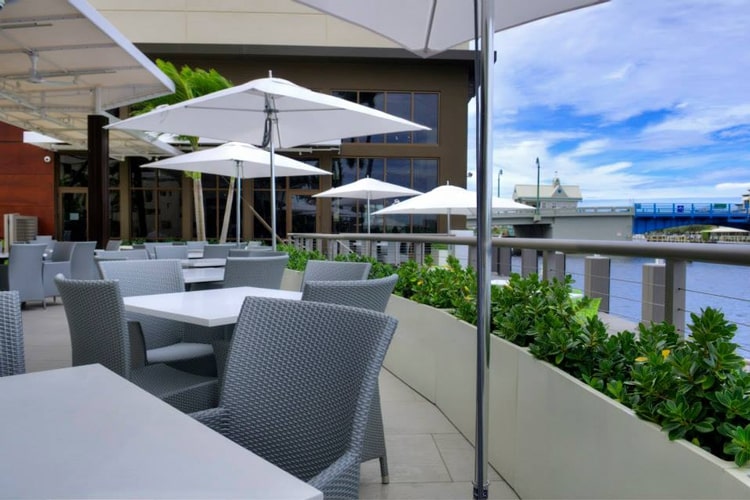 Photo Courtesy of Kaluz Restaurant
Kaluz is the perfect place to grab a drink or a bite to eat while taking in beautiful Intracoastal views. This New American restaurant has a lively bar, outdoor dining areas with comfortable seating, and an overall upbeat atmosphere. An overhead awning protects diners from sun rays and raindrops alike!
2301 SE 17th Street | Make a Reservation
Photo Courtesy of Grille 66 & Bar
Overlook the Intracoastal Waterway at Grille 66 & Bar, located inside the Hyatt Regency Pier 66 Hotel, another one of our go-to Fort Lauderdale spa resorts. Expert chef Michael Siegel creates a delectable menu comprised of fine fresh seafood, excellent meat dishes, and a variety of complementary appetizers and creative small plates. Retreat to the warm, cozy interior or enjoy a refreshing view out on the shaded patio at Grille 66 & Bar.
1555 SE 17th Street | Make a Reservation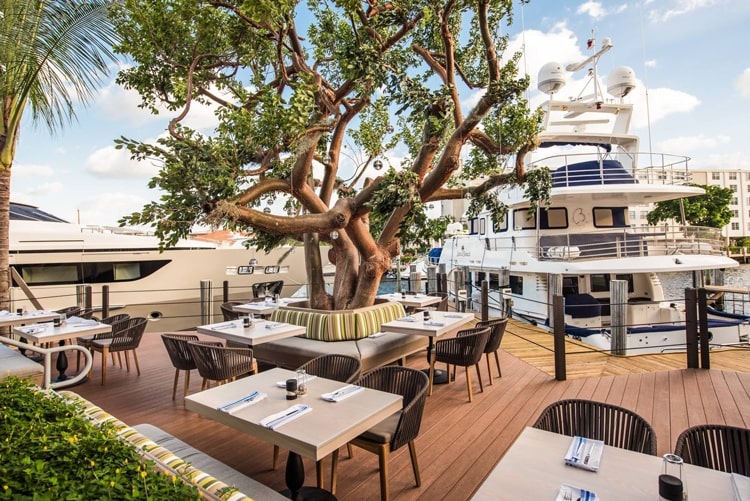 Photo Courtesy of Boatyard
Boatyard is a brand new waterfront dining destination in Fort Lauderdale. The upscale, nautical-chic decor of this trendy restaurant is almost as enticing as the food they serve. The seafood-centric menu of Boatyard includes the freshest daily catches from local fishermen, in addition to a high-quality raw bar and shellfish selections. The 80-seat dockside patio lounge offers a pristine view of the scenic Intracoastal waters just steps away.
3030 Holiday Drive | Make a Reservation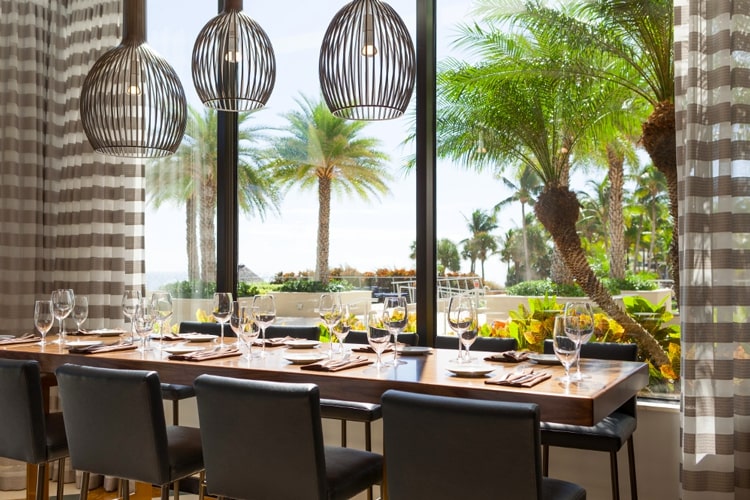 Photo Courtesy of 3030 Ocean
3030 Ocean is a casual chic dinner bistro serving American cuisine, with an emphasis on seafood and speciality meat dishes. This oceanfront restaurant is situated in the Marriott's Harbor Beach Resort & Spa. Enjoy breathtaking ocean views from the modern interior of 3030 Ocean, providing the perfect backdrop for your delicious meal.
401 North Fort Lauderdale Beach Boulevard | Make a Reservation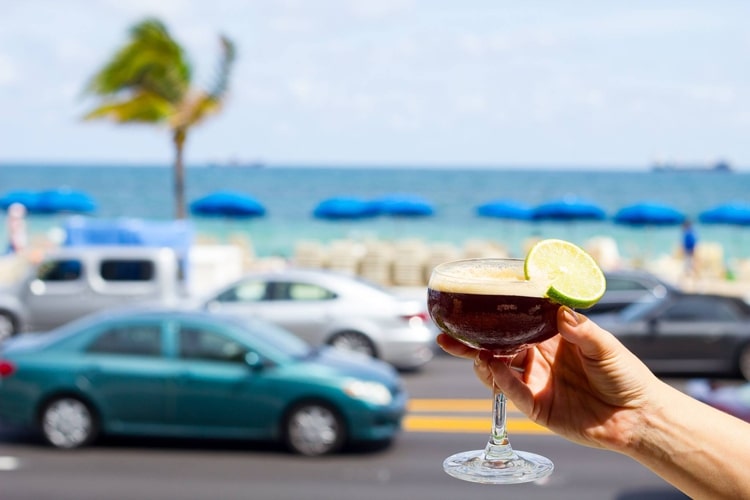 Photo Courtesy of Steak 954
Access amazing fare and take in exceptional views inside the W Fort Lauderdale, one of our favorite spa resorts in the city. This contemporary steakhouse has modern, refreshing decor, creative dishes, and some of the best ocean views in the area! Escape to the patio, where you'll find plenty of shaded seats to avoid intense sun rays during your meal.
505 North Fort Lauderdale Beach Boulevard | Make a Reservation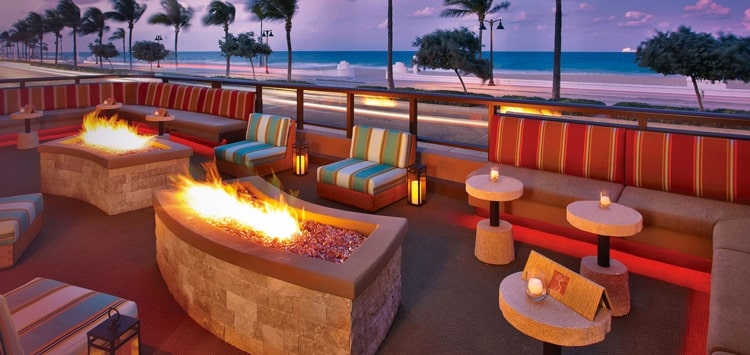 Photo Courtesy of S3 Restaurant
Local expert restaurateurs and culinary masterminds combined efforts to create S3 — where sun, surf and sand fuse with steak, seafood and sushi. The fresh coastal cuisine of S3 simply tastes better when combined with the gorgeous background of the calming ocean waves lapping along the shore nearby. Wine and dine on the lush outdoor patio with custom lounge seating and endless views of the Atlantic.
2301 SE 17th Street | Make a Reservation

Photo Courtesy of Pelican Landing Restaurant
Take in the longer summer days on the outdoor patio at Pelican Landing Restaurant in the Hyatt Regency. This casual yet elegant waterfront bar and restaurant offers unforgettable views of the Intracoastal Waterway. Watch boats sail past while you savor the flavorful drinks and fresh Florida cuisine of Pelican Landing.
2000 North Ocean Boulevard | Make a Reservation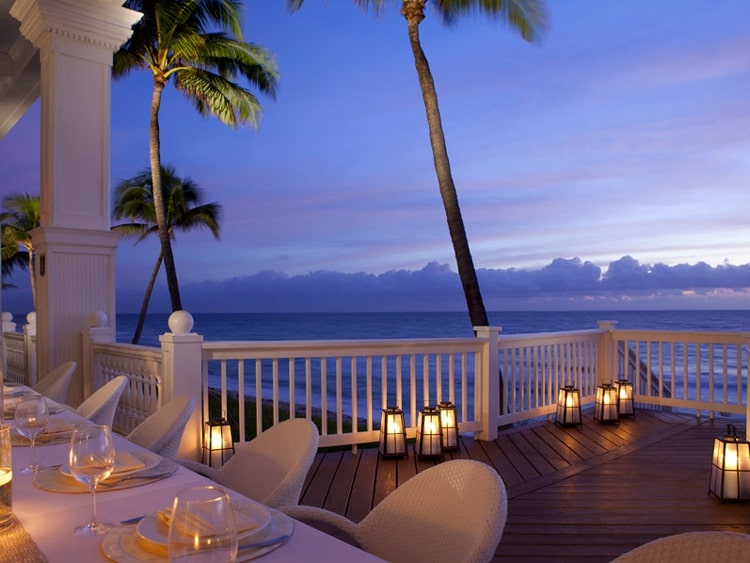 Photo Courtesy of OCEAN2000
OCEAN2000 is a splendid waterfront paradise, with a New American menu that makes this one of the best eateries in the area. Take in beautiful views from the restaurant's interior, or out at The Lounge, featuring an oceanfront patio where you can enjoy small plates and inventive cocktails. Wherever you are situated, you will enjoy unrivaled regional cooking, excellent service, and unbeatable views.
3033 NE 32nd Avenue Make a Reservation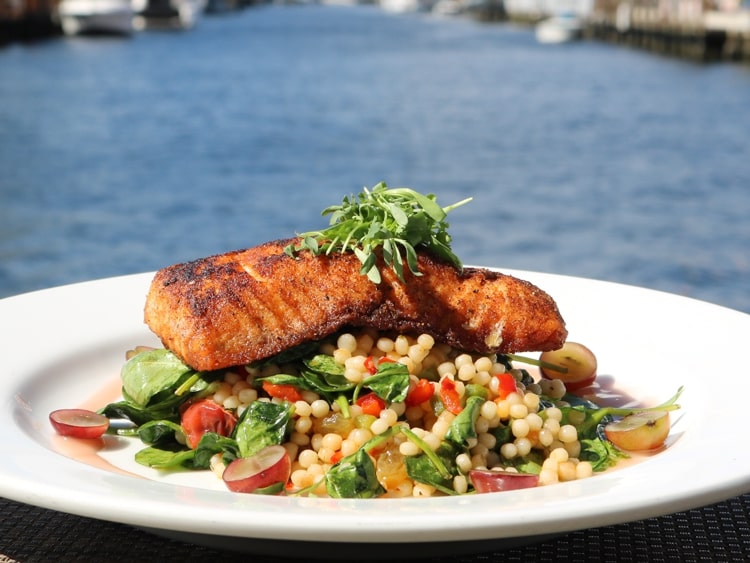 Photo Courtesy of Shooters Waterfront
Step inside the new and improved Shooters Waterfront, one of the most popular waterfront dining destinations in Fort Lauderdale. With 340 feet of dockage and valet parking, you are welcome to arrive by car or by boat! Visit three large artfully designed bars located inside and out, and dine at the chic waterside lounge or inside the contemporary dining space. While Shooters offers delicious menus any time of the day, their brunch is especially noteworthy.
3030 Holiday Drive | Make a Reservation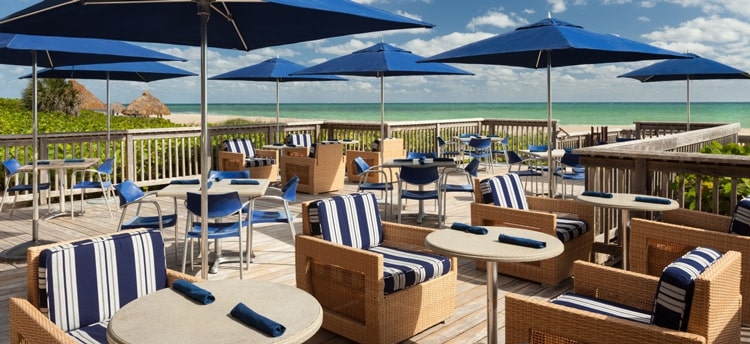 Photo Courtesy of Sea Level Restaurant
Sea Level is perched on the edge of the Atlantic within the Marriott in Fort Lauderdale. Discover South Florida dining at its finest, including the region's freshest seafood, choice cuts of meat and high-quality produce. The outdoor patio is the perfect place to take in unrivaled ocean views while enjoying the offerings and laid-back atmosphere of Sea Level.
Photo Courtesy of Casablanca Cafe
Casablanca Cafe is conveniently located on Fort Lauderdale Beach, positioned between the popular Las Olas Boulevard and Sunrise Boulevard. This charming eatery located within a beautifully restored historic home blends old and new to enhance the beauty of this area. Enjoy their world-class cuisine, derived from the land and sea, in their romantic Mediterranean interior or out on the patio with scenic ocean views.
926 NE 20th Avenue | Make a Reservation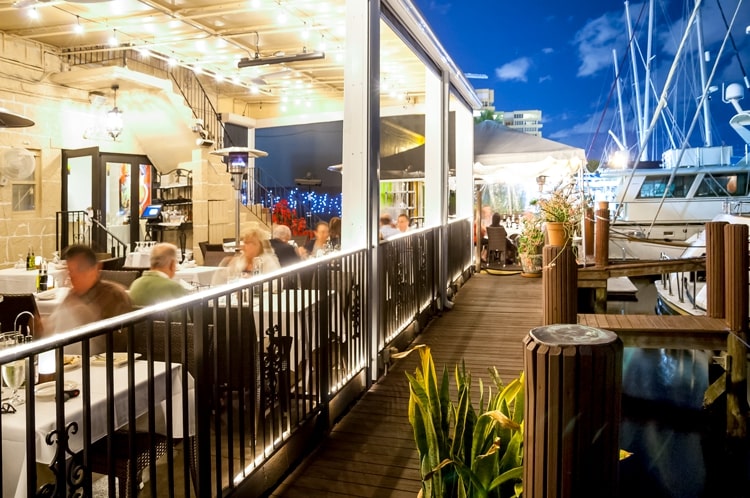 Photo Courtesy of Serafina Italian Restaurant & Waterfront Bistro
Travel to Italy without leaving home with a visit to Serafina, which translates to "angel of the sea" and "fine evening" in Italian. These translations perfectly describe the experience at this waterfront eatery! Much like Italians take pride in their expertly crafted food and wine, Serafina is devoted to their craft. Take in a gorgeous view of the Middle River at this romantic, candlelit trattoria in Victoria Park.
17 South Fort Lauderdale Beach Boulevard | Make a Reservation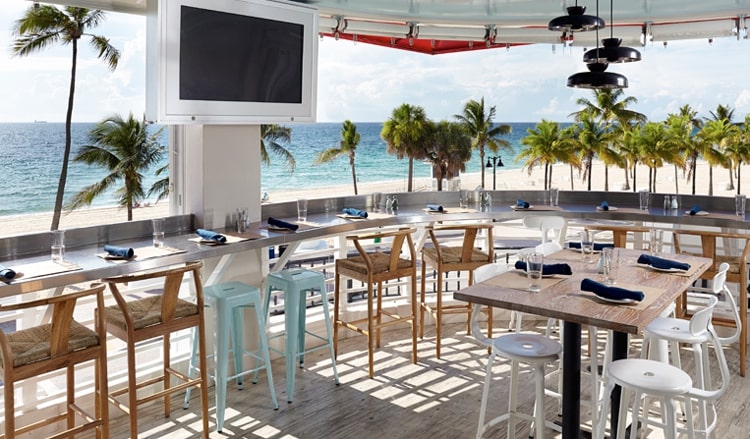 Photo Courtesy of Atlantic Surf Club
Atlantic Surf Club is a laid-back yet refined restaurant overlooking the sparkling waters of the Atlantic. This is a more casual option for a quick bite to eat or drink for lunch or dinner, and everything in between. There are a variety of options on their menu, from their fresh Ahi Tuna Steak to their tantalizing burgers. The second-story vantage point of their outdoor space provides unobstructed views of the water.
Which spectacular view is your favorite?
Or what waterfront eatery would you add to the list? We'd love to know your thoughts!