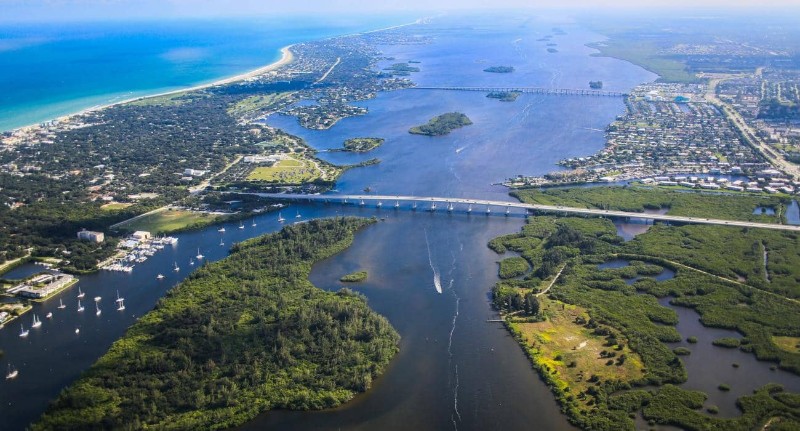 Vero Beach's prestigious neighborhoods provide discerning buyers many opportunities to find their perfect dream home. Our estate agents are available to address any of your questions and look forward to welcoming you to tour any of the below most sought-after Vero Beach communities.
Orchid Island
The 600-acre resort-style community of Orchid Island is located between the Atlantic Ocean and the Intracoastal Waterway. The area began with just ten residences back in the 19th century and has grown to encompass nearly 400 luxury private residences today.
At the heart of this gorgeous locale is the Orchid Island Golf & Beach Club. This association features a brilliantly designed event space with both indoor and outdoor dining opportunities available, as well as a verdant 7,000-yard golf course.
Thanks to the club, this area boasts a vibrant social scene. There is a bevy of tournaments and programs happening at all times to help keep you occupied. Whether you would prefer to enjoy brunch at the club's acclaimed restaurant or relax by the fireside with friends, you will not lack entertainment options in this beautiful coastal region.
Castaway Cove
Castaway Cove is a small luxury locale situated on the barrier island just south of downtown Vero Beach. This ocean-to-river community comprises 400 homes divided into six private enclaves known as 'waves.'
Many of the homes here sit directly across from the Indian River providing tranquil views of the shore and the lush greenery of the nature reserve across the water. This neighborhood is ideal for homeowners seeking a closer connection with the tropical majesty of Florida's coastline.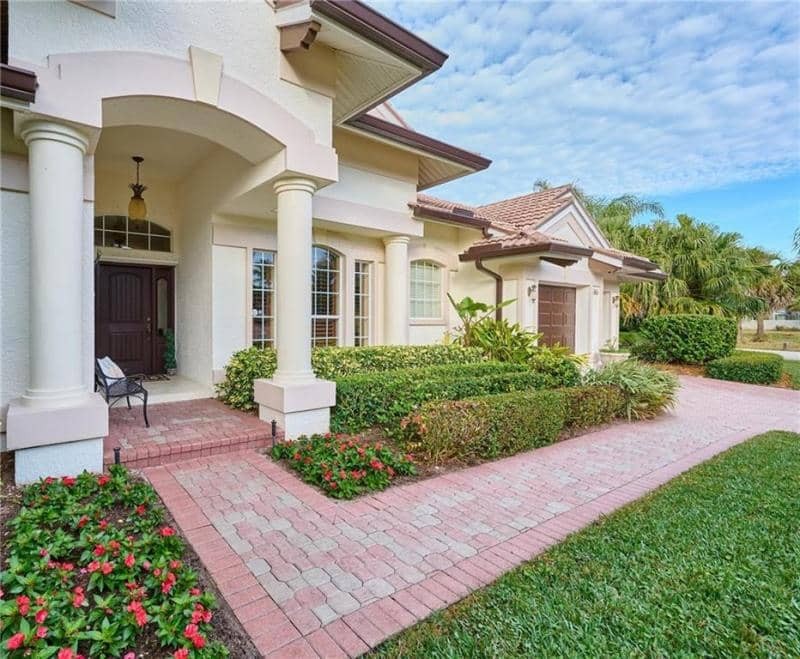 1365 Olde Doubloon Drive, Vero Beach, FL 32963 | Listed by O'Dare Boga Group
Surf Club
Surf Club is one of the newest and smallest neighborhoods in Vero Beach. With just eleven homes inside its borders, this community is arguably the most exclusive area in Vero Beach.
The homes in this district all front the Atlantic Ocean and offer spectacular views from both the inside and outside spaces. The development is focused on outdoor recreational living, and courtyards, terraces, and covered lanais are all abundant.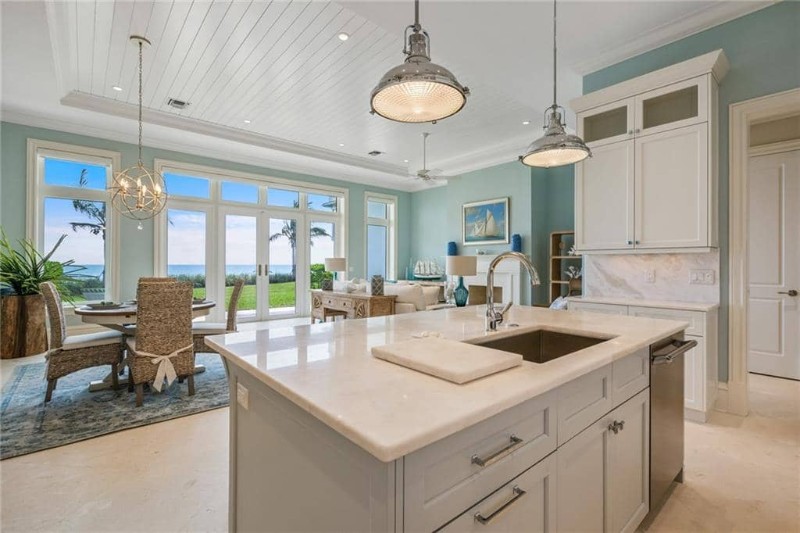 4790 Highway A1a, Vero Beach, FL 32963 | Listed by Brown Harris and Webb
Grand Harbor
If you are looking for Vero Beach homes for sale in a neighborhood with a more intimate, classic feel, look to Grand Harbor. This district sits on the golden stretches of Florida's East Coast and includes an array of condominiums, detached homes, and marina-front residences that are perfect for boating enthusiasts.
Aside from an abundance of beautiful beaches, the main attraction in this area is the Grand Harbor Golf and Beach Club. This club boasts two internationally-renowned championship golf courses, ten tennis courts, and three dining rooms where you can enjoy some of the chef's sumptuous fare.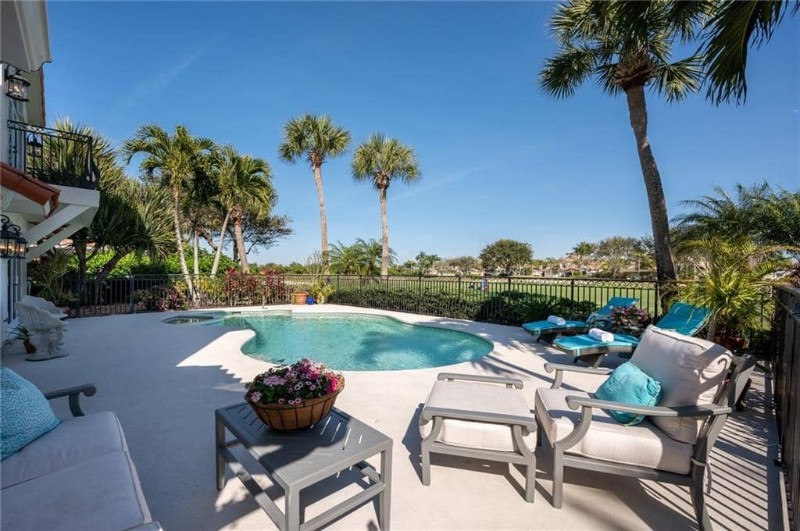 5490 Camino Real Lane, Vero Beach, FL 32967 | Listed by Lange Sykes
Palm Island Plantation
Palm Island Plantation is a relatively recent addition to Vero Beach. This Westmark Construction Company development features everything from sprawling estates to luxury condominiums, all featuring architecture inspired by that of the British West Indies.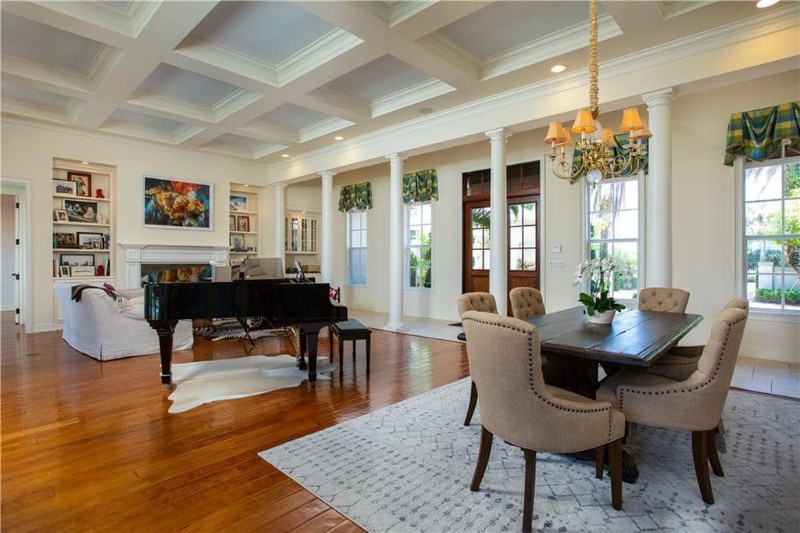 526 Feather Palm Drive, Vero Beach, FL 32963 | Listed by Brown Harris and Webb
Seagrove
The 250-home Seagrove neighborhood of Vero Beach is divided into two separate districts: Seagrove East and Seagrove West. Thanks to its prime location on a barrier island, almost every home in this area feature views of the Atlantic Ocean and or the Intracoastal Waterway.
This locale is replete with outdoor activities for residents to enjoy. Intracoastal coves, parks, and marinas are common in this community, providing plenty of opportunities for you to enjoy the incomparable Florida sun. On occasions when you wish to partake in some upscale shopping and dining, all the amenities of Vero Beach are just a short drive away.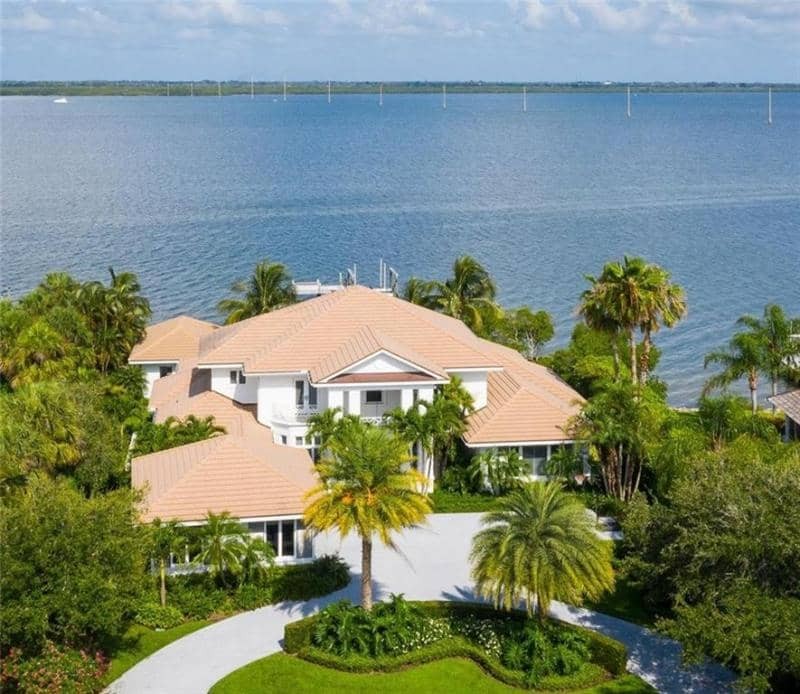 275 Riverway Drive, Vero Beach, FL 32963 | Listed by Brown Harris and Webb
Any of these luxury beachside communities could the place where you will make your new home. Contact us today and let our agents help you find a stunning Vero Beach home in a neighborhood that perfectly suits your tastes and lifestyle.