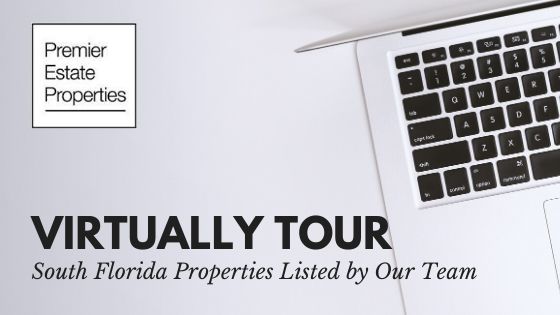 Virtual Showings of Our Estate Portfolio
Our advancements in technology have made the luxury estate purchasing process more convenient and streamlined than ever. Using our HD photography, cinematic videos, and virtual showings, prospective buyers can now discover unrivaled furnishings and amenities within some of the most exclusive estates in South Florida.
If you have yet to partake in a virtual showing, you are in for a treat.
Virtual real estate showings enable buyers from anywhere in the world to digitally walk through the front door of one of our Condominiums or Estates and explore the residence by a scheduled Virtual Showing.
We have upgraded our Virtual Showing experience by now featuring virtual tours of our Estate Portfolio. Our estate agents will personally walk you through each of our listings, answering your questions, and highlighting features that you may initially miss looking at photography or videos alone.
Benefits of Virtual Showings for Luxury Buyers & Sellers
Buyers and sellers in the luxury market already know that these real estate transactions are far different from the traditional home buying experience. Our listed properties are highly desirable, often drawing several buyers soon after the listing hits the market. As buyers search for the perfect home and sellers seek out the most qualified buyers, it is common for these two parties to conduct many aspects of the transaction remotely. With virtual showings, buyers and sellers maximize their chance of procuring a sale.
Virtual Tours of Premier Estate Properties
Setting up a Virtual Showing of our listed properties is effortless. First, visit our website. A Buyer can narrow down their search by location, price range, and zip code. On the right-hand side of each Listing Page, a Buyer will see an option labeled "Schedule A Showing."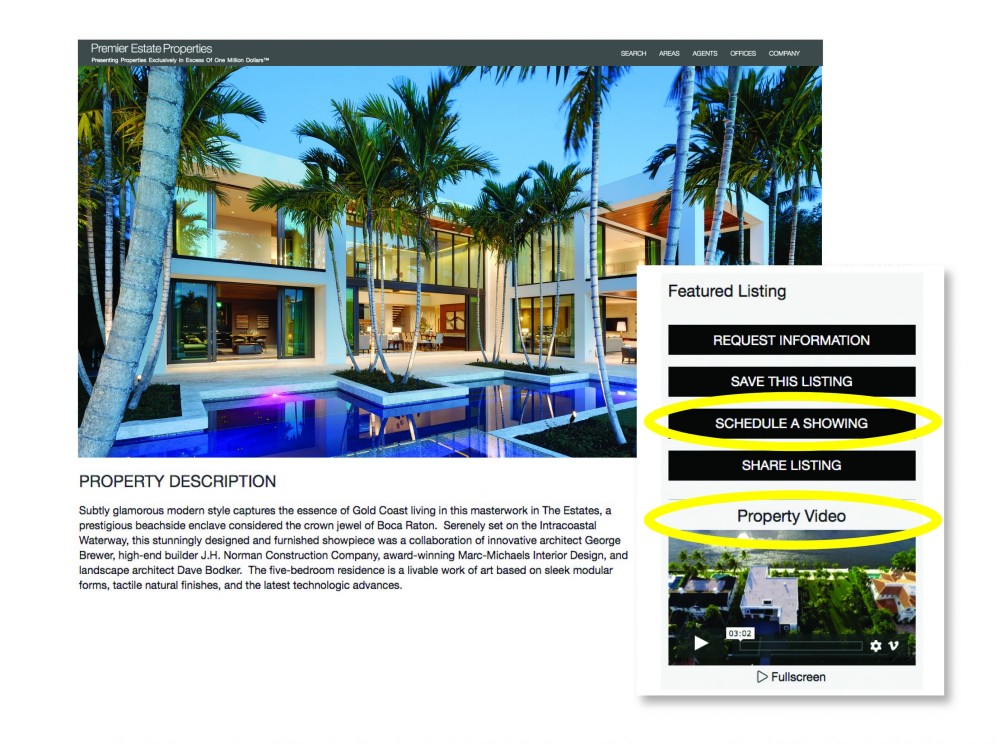 Once clicked, a small box will appear in the center of your screen, offering two options: "In-Person Showing" and "Virtual Showing." Choose "Virtual Showing" to schedule a live personal walkthrough of the home. A Buyer can view these live showings through their preferred video chat application, including FaceTime, Google Duo, Skype, Zoom, and WhatsApp.
After selecting the preferred application, the Buyer will enter their contact information, preferred communication method, and one of our estate agents will reach out to the prospective Buyer to schedule a date and time that is convenient with the Buyer's schedule.
For more information or assistance using our Virtual Showing service, Contact us today!