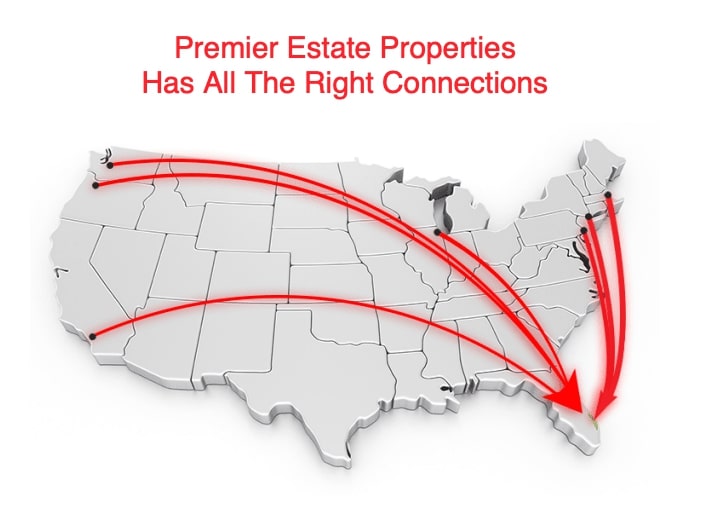 Affluent families from the West Coast, Midwest, and Northeast are fleeing large cities across the country to set up safer lives and enjoy a tropical paradise in South Florida. According to Bloomberg, New York City's wealthiest are flocking to Florida in droves. Though all real estate trends fluctuate over time, it is clear that this 2020 trend will continue over into 2021. Why will more luxury buyers move to Florida's Gold Coast in the new year? Our real estate agents believe that there are a number of reasons why South Florida will remain a popular destination for northerners interested in relocating.
Why More Luxury Buyers Will Move to Florida's Gold Coast in 2021
There is no denying that the onset of the pandemic has caused a substantial increase in new residents along the Gold Coast. However, before we examine the factors spurring this exodus, we believe that it is worth mentioning that the desire to live in South Florida is not a new phenomenon. In fact, for many years prior to the pandemic, South Florida saw an increase in new residents relocating from the north.
Reports state that South Florida saw an increase in net personal income from 2017 to 2018 as a result of wealthy individuals leaving high-tax states in the north for Florida's haven from personal income tax. Couple that with the fact that South Florida has renowned shopping, dining, and entertainment — as well as world-famous beaches and wonderful weather year-round — new resident arrivals from the north are unsurprising.
As the pandemic surged, many wealthy individuals from other states retreated to Florida in hopes to ride out the lockdown. These plans quickly evolved as the pandemic showed no signs of slowing. Within weeks, buyers made offers on homes and swiftly lowered the supply of available properties in the area. We believe that some of the driving forces behind these decisions included:
The desire for outdoor living space.
The need for more privacy.
The preferable weather that enables residents to spend more time outdoors safely while social distancing.
A want to remove themselves from more congested metropolitan areas.
Newly built or renovated homes with luxury amenities that cater to a more comprehensive lifestyle that now includes working, playing, relaxing, and learning at primarily within the home.
We believe that residents of northern, midwestern, and western states will seek out properties on the Florida Gold Coast that cater to their evolving lifestyle.
Premier Estate Properties is ready to help you find the home of your dreams. Our six exclusive offices are staffed with dynamic teams who specialize in the luxury real estate market. We invite you to give one of our offices a call to learn more about our stunning portfolio.
Ready to discover more about what South Florida has to offer? Contact us today for more information.