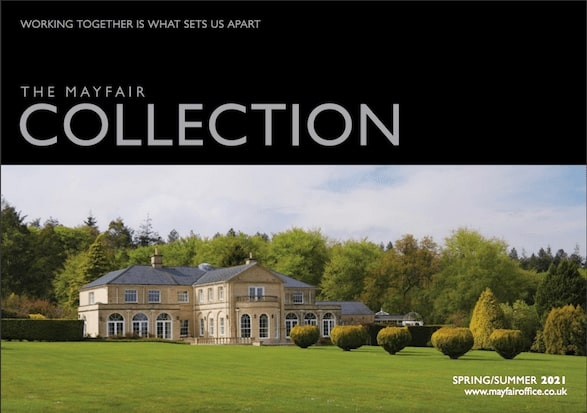 Sellers who list their important properties for sale with Premier Estate Properties can expect a world of exposure both online and through exclusive print publications. Case in point, the Boca Raton, Delray Beach, and Fort Lauderdale estate properties featured below are currently showcased in the Spring/Summer edition of the UK's Mayfair Collection, where Premier Estate Properties is a premier advertiser. The reason is this.
Over the course of the pandemic there has been a dramatic increase in the demand for high-end Florida properties by buyers from Europe, as well as from the West Coast and Northeast here at home (all markets where Premier Estate Properties is already well-entrenched through our global referral network). Not only has demand swelled by about 50%, but the pandemic has also caused buyers to reassess their lifestyle choices and purchase requirements.
The focus now is on properties that are more self-sustaining, with an increased emphasis on home offices and personal gyms, expansive kitchens with all the amenities, landscape gardens as an oasis, and multigenerational living space.
View the Mayfair Collection Spring/Summer 2021 here.
Bottom line: If you are considering selling, as the high-end market leaders with $1.3 Billion in million dollar-plus property sales over the past 4 months alone, we are uniquely qualified to accurately value and successfully market your important property. If you are one of the 50% considering a purchase, this is but a small sampling from our widely diverse portfolio of exceptional oceanfront, Intracoastal, country club and estate enclave properties, and ultra luxury condominiums. Either way, when you work with us, you can expect the world.