Nestled in the heart of Florida's Gold Coast lies one of its brightest gems – Delray Beach. This charming community offers locals and visitors alike access to pristine coastline, vibrant marine ecosystems, historic significance and natural beauty, as well as an unparalleled culinary scene. Whether you are just visiting or are lucky enough to call Delray Beach home, there are so many things to do here – from perusing our sophisticated shops and galleries to grabbing a drink in a respected speakeasy. Explore the area yourself and get to know some of our favorite things to do and places to eat and drink.
Where to Eat
411 E Atlantic Ave.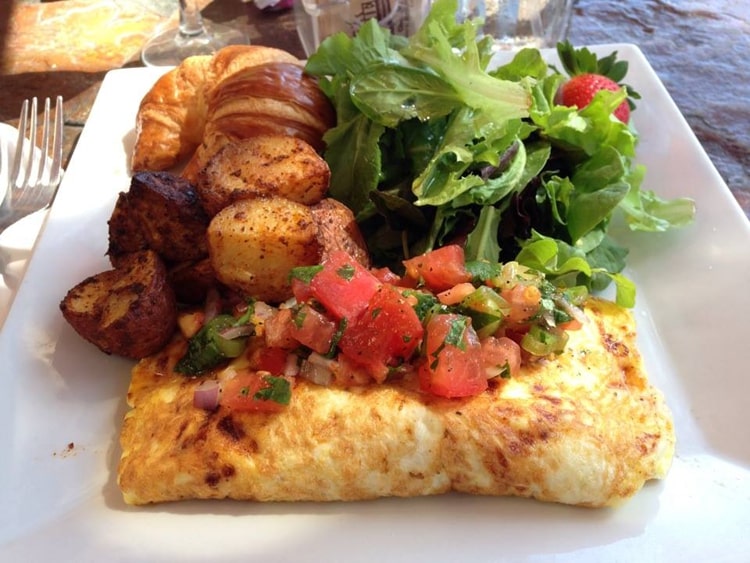 Photo courtesy of Caffe Martier
This airy, Mediterranean-style cafe is a wonderful stop at any time of day, but we are particularly fond of brunch. Opt for one of the sidewalk tables for prime views and people watching, grab your choice of mimosa, and dig into a flavorful breakfast entrée – French toast, lox and seven different omelettes await.
522 East Atlantic Ave.
Scuola Vecchia translates to "old school" in Italian, and that's exactly what you'll find in this cozy bistro. The space might be classy and modern, but the food is simple, authentic and delicious. Order a burrata plate to start, and then move on to any of the wood-fired pizzas – they are all fantastic.
187 NE 2nd Ave.
For an elegant ambiance and top-notch New American dishes, you will not find anything better than the Grove. Expect refined yet soulful food accompanied by craft cocktails and an expansive wine list. We recommend grabbing a few small plates to share so that you can sample as much as possible!
15 NE 2nd Ave.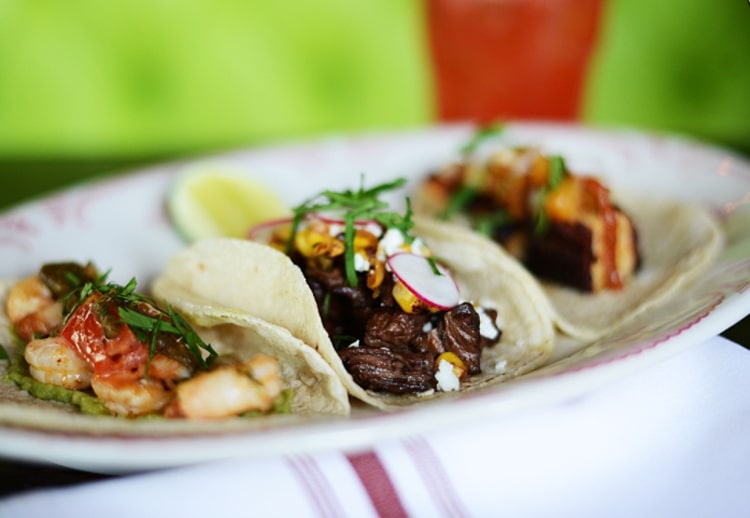 Photo courtesy of El Camino
When Taco Tuesday comes around there is no better place to be than El Camino in Delray. During happy hour (from 4-7 pm), you can grab tacos for just $2 alongside refreshing margaritas. In fact, we like to celebrate Taco Tuesday here every day of the week. Bonus: After a night out, stop in for late night eats! The kitchen is open until 2 am daily.
For the Casual Waterfront Escape: Deck 84
840 E Atlantic Drive
On those warm, sunny afternoons, enjoying a drink and some casual bites on the patio is one of our favorite pastimes. The award-winning restaurant is known as one of the best al fresco dining experiences in the area, offering picturesque views of the Intracoastal Waterway, and delicious, casual bites including seared Ahi tuna, Baja fish tacos, burgers and fish dip. Bonus: Check out weekend brunch!
For Something a Little Different: Dada
52 N Swinton Ave.
This eclectic American cafe is set inside a little old house, which means that the atmosphere is off the charts. We love the cozy feel inside the restaurant, but on warm days, tend to retreat to the patio. The trees offer ample shade, and live music abounds during the summer months. Regardless of where you choose to sit, make sure to order the tuna tartare to start and the bourbon peach cobbler to end! If you are not particularly hungry, this is also a great spot to order a craft cocktail and simply enjoy the environment.
For Top-Notch Seafood: City Oyster
213 E Atlantic Ave.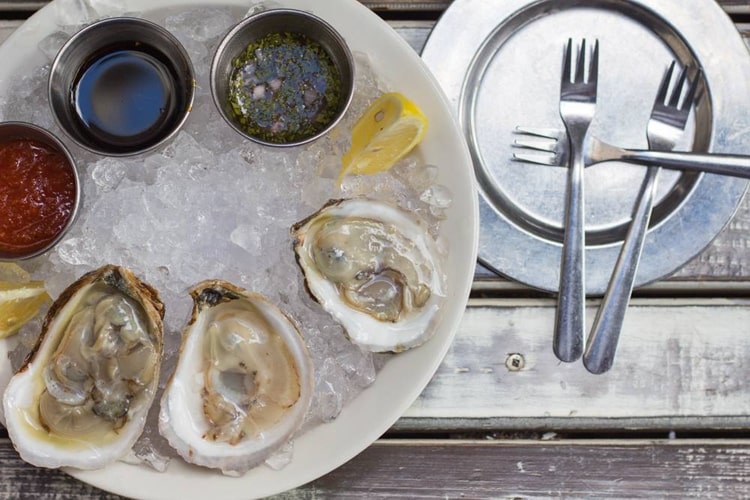 Photo courtesy of City Oyster
You cannot leave the Florida coast without sampling a bit of fresh seafood, and City Oyster does it right. The atmosphere is refined yet hip, and decorated with colorful artwork and maritime touches. But of course, the food is the main attraction. Expect innovative and flavorful seafood dishes, craft cocktails, and a raw bar featuring selections freshly plucked from the ocean.
What to Do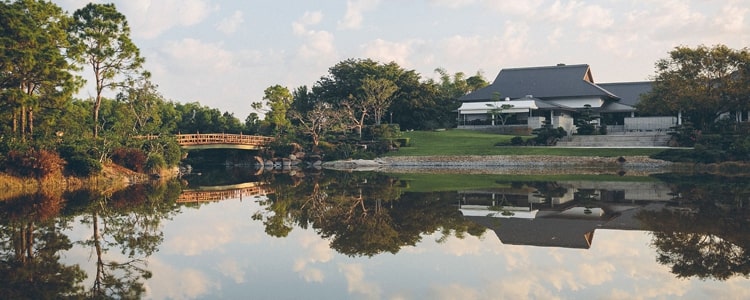 Photo courtesy of the Morikami Museum and Japanese Gardens
This stunning cultural center embraces the century-old connection between Japan and South Florida. Since opening in 1977, the Morikami Museum has welcomed thousands of visitors, all eager to explore the rotating exhibitions, tea ceremonies, and traditional gardens. Within these halls, you will find more than 7000 Japanese art objects and artifacts, including a 500-piece collection of tea ceremony items.
View the Wildlife at the Wakodahatchee Wetlands
The Wakodahatchee Wetlands sits on 50 acres of National Park space, and offers a little piece of the wild in an otherwise residential area. Stroll along the boardwalk and try to capture photos of the wildlife (this is a goldmine for bird watchers!), but try not to get too close to the alligators.
Go to the Beach
It would be a shame to miss out on one of Florida's most famed assets – the coastline. Delray is home to a large public beach, but also allows access to the nearby Oceanfront Park Beach, a wide sandy expanse complete with picnic areas, a lifeguard, beach chair rentals, and plenty of opportunities to get "knee deep in the water somewhere." If you're up for an adventure, rent a sea kayak or stand-up paddle board from Delray Beach Watersports. For a more pristine, private beach feel, make the short trip to the Ocean Ridge Hammock Park. Parking is limited (which is why it never feels overcrowded), so snag a spot early.
The Sandoway Discovery Center is one of South Florida's most prestigious marine life centers, and offers visitors a glimpse into the fragile marine and freshwater ecosystems that flourish in our state. Visitors of all ages can meet sharks, explore an impressive shell collection, meander through the butterfly garden, and take in the panoramic views from the observation deck.
Nestled just a few blocks south of Atlantic Avenue, this small parcel of land serves as an urban retreat for little ones looking to get a taste of nature. The Garden was founded to cultivate eco-consciousness in children through play, exploration, and education. Your kids will love the veggie garden labyrinth, banana forest, fish and turtle pond, and the giant storytelling chair. And do not leave without giving them the chance to meet Cotton, the albino bunny.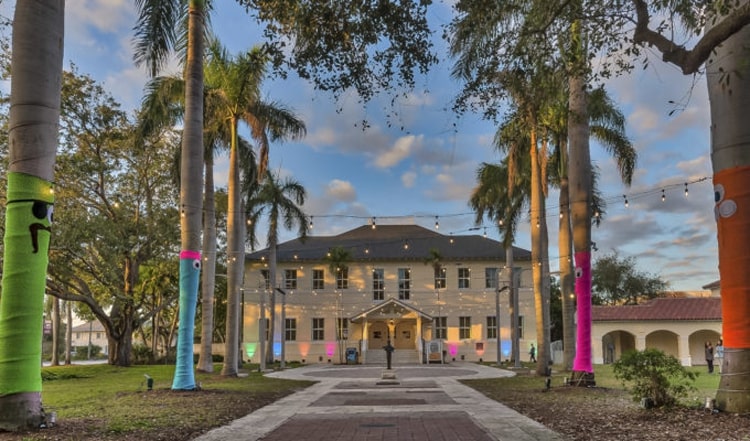 Photo courtesy of Living Exposure Photography via the Cornell Art Museum
The Cornell Art Museum is housed in the restored, 1913 Delray Elementary School building, and showcases nationally and internationally recognized contemporary artists. Allow yourself to be wowed by the bright colors and innovative ideas that abound within the walls, and let your own imagination run free. Note: The museum is currently undergoing renovations, and will reopen in October, 2017.
After perusing the Cornell Art Museum, stick around the Old School Square campus to witness a show in the Crest Theater – the area's most prestigious performing arts center. This facility hosts some of Broadway's best musicals and plays throughout the year, and welcomes the nation's brightest stars to perform. View the full schedule of events for the Old School Square here.
Where to Grab a Drink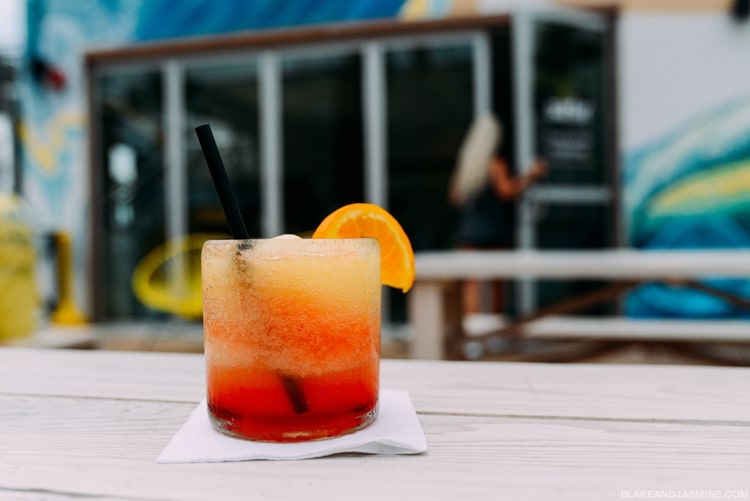 200 NE 2nd Ave. #107
Wine racks cover the walls at this romantic and cozy bistro, which is located in the heart of Pineapple Grove. As you enter, you will likely be greeted by the owner, Joseph, who will sit you down and recommend a selection from the list of more than 2,000 bottles. Accompany your choice with a Mediterranean-style bite from the food menu!
411 E Atlantic Ave.
This venue housed Delray Beach's original speakeasy (built in 1925), and still maintains that famed underground vibe. Though a bit more well-known now, the Old Arcade is perhaps the most respected locale to grab a craft cocktail, due to the expertise of the bartenders, fresh ingredients and innovative recipes.
210 NE 2nd Ave.
This casual, Irish-style pub is a favorite for locals, and offers low prices for high-quality, cold beers on draft. Order a brew and start a conversation with a nearby regular, who will likely have plenty of stories about the neighborhood and recommendations on where to go next.
Where to Live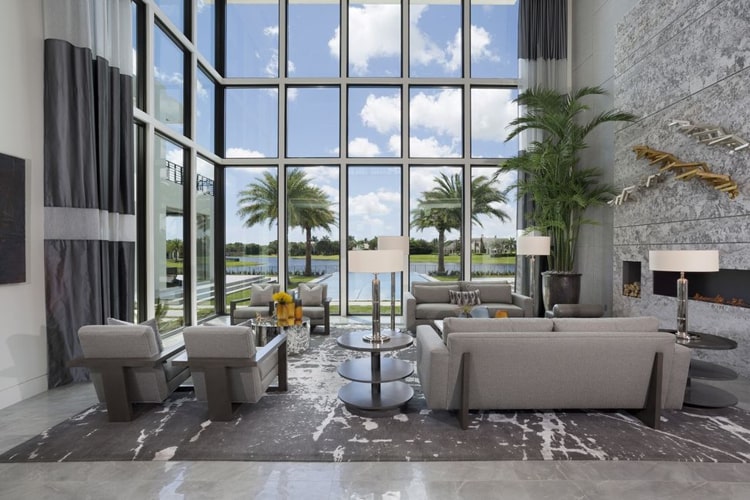 This property is for sale at 9480 Bent Grass Court, Delray | Listed by Bambi Ross and Brian Ross
Not quite ready to say goodbye to this little slice of heaven? This vibrant community boasts some of the most coveted homes in the state. View some of the current listings in Delray Beach and contact us for more information.